Do'Main Deli & Bistro @ Tanjong Katong
Off we go today to our mate Stephane's Do'Main Deli & Bistro @ Tanjong Katong. And we are all so so very glad we did. Boy have we missed this place. It's small, and homely. He has such lovely staff. Super happy and super attentive. Remember the massive window in to the kitchen so you can see those guys labouring away on our food. And this is all at extremely reasonable prices. East Coasters – it is a MUST. I really do recommend a quick call to book though, as mentioned it's small and gets packed. And believe me, you do not want to miss chowing down here. Be safe!!! Book it!!!
(65) 6348 1406
If you see Stephane, he's the dashing French, Head Chef. Say hello, and ask him his recommendations. We chose a few new things this time. Remember the blog from last time – have a look HERE.
It was funny the kids were starving. Luckily our server came to us with some fresh baked bread and salted butter. Even for that little plain serving there we ooohs and aaaaahs from our table. It is just bloody brilliant. Do'Main Deli & Bistro @ Tanjong Katong is on the Die Die Must Try list.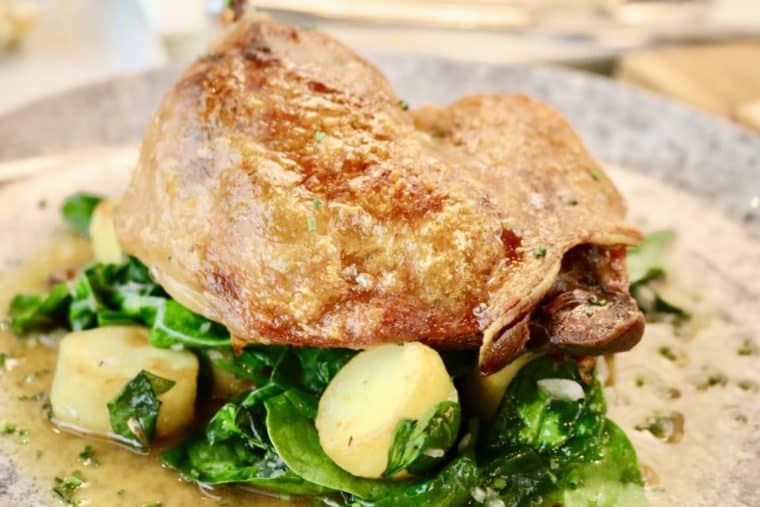 So there you have it folks, our lunch today. We even had the great fortune to see the great man, Chef Stephane, as we finished. See you soon mate. Amazing lunch, just amazing. Be proud mate of the food and staff, both TOP drawer. Just superb. So my friends, you can easily see Do'Main Deli & Bistro @ Tanjong Katong comes as a massive family Kennett recommendation. Book it up, and get down here. We are 1000% certain you will indeed – ENJOY!!!