All the way from Bali comes an inspired dish. Inspired by Babi Guling, a dish I hunted down when in Bali one year having read Mr Bourdain's review on this restaurant.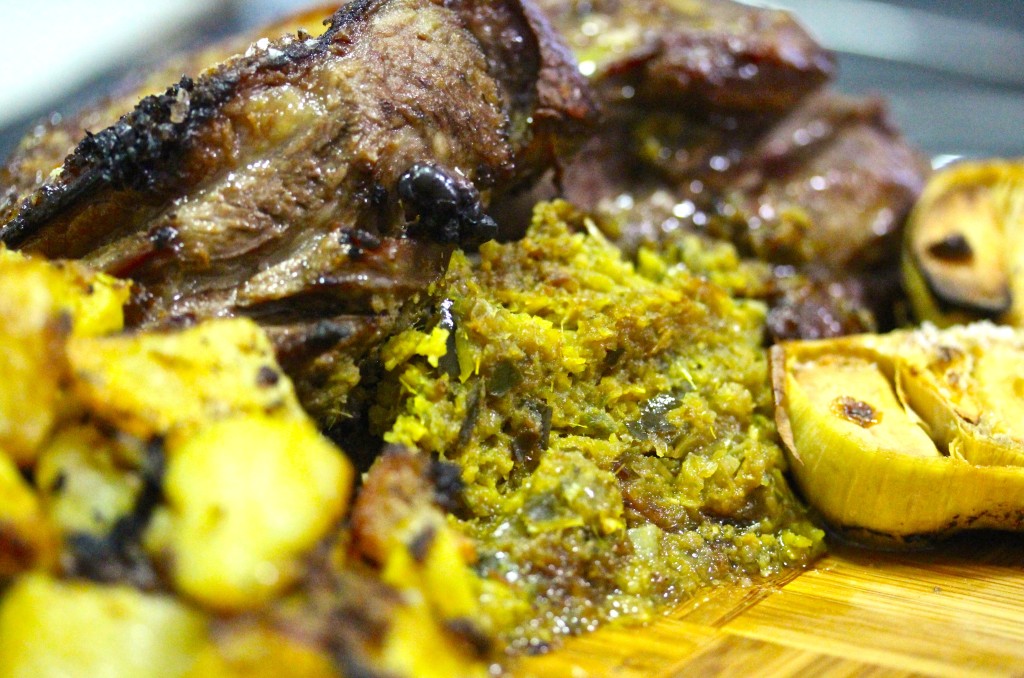 What hit us was a smrgasboard of stuff that looked more medical than edible ha ha. We soldiered on and ate and ate. Tonnes of pork it seemed was consumed. Crackling skin, succulent meat, sausages, some flappy bits and some tuby bits – but all was tasty, and of course washed down by the local beverage they have named beer. Roadside, watching the world whizz by as we ate and drank with the locals – truly wonderful.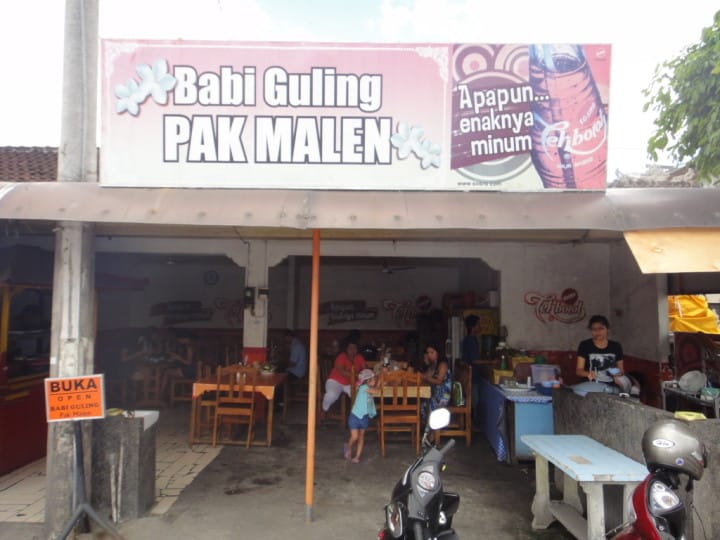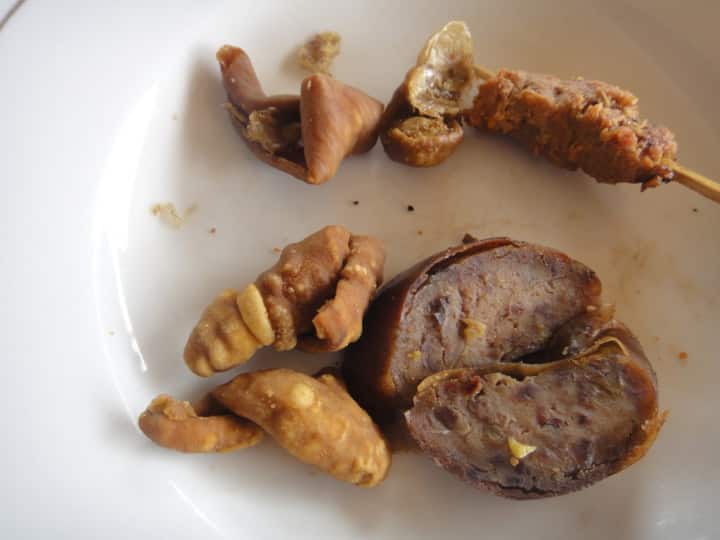 So I thought today – well yesterday let's give it a go, let's recreate for tis Ollie's 13th birthday on 21st but let me try cook this for 20th when I knew I would be home to cook at 6pm. Here's how it goes from yesterday when I did the shopping, prepping and marinading.
Yes you are recommended, nay highly recommended to leave this marinating for 24 hours overnight. In the fridge, uncovered.
This was a hunk of lamb shoulder not pork shoulder. Why? Well because they had no pork at the supermarket is why, ha ha. So I took a gamble. It truly worked in fact to bloody rocks. Delicious together. Stella. Stunning. Boy oh boy – SHIOK.
Enough here for 6 or so.
Meat;
Take a 3kg lamb shoulder and score the skin with a criss-cross of small cuts on the skin side. Rub in to the skin 2 teaspoons or turmeric and salt, making sure you cover all the ski. Yes it will go yellow, do not worry. Then get a roasting tray and lay it down skin side. I then took a sharp knife and cut lengthways down the meat to create a sort of pocket, a pocket that will be the resting place for the stuffing. More on that in a minute. Set this aside, meat prepped!
Stuffing;
4 stalks of lemon grass – peel the outer layers and cut to small pieces;
4 small red onions roughly chopped;
4 cloves of garlic roughly chopped;
3 green jalapeños roughly chopped;
5 Kaffir lime leaves roughly chopped;
1-2 inch knob of cleaned and roughly chopped ginger;
1 tablespoon of Belacan or shrimp paste;
1 teaspoon of white pepper;
1 tablespoon of salt; and some olive oil to bind.
Whack all this in a blitzer and whizz until a finely chopped stuffing consistency.
Then add in additional spices of;
1/2 teaspoon of ground turmeric;
1 teaspoon of ground galangal; and
1 teaspoon of ground cumin.
In they go and blitz again to mix these in.
Spoon this stuffing in to the hole or pocket you created in the meet and bash that in the fridge. Leave that to marinade over night.
When you are ready to cook drizzle both sides of the meat with oil, and then turn over and lay the meat on the roasting tray skin side up. Sprinkle a little more salt atop the skin and you are ready to roast. I did this in a normal oven at 220 for 25 minutes, and then took it out for a rest.
Whilst resting I peeled 4 potatoes and cut to cubes and par-boiled. Drain and bash them about a bit in a colander. Add to the roasting tray with the meat, and drizzle with oil and sprinkle with some salt for seasoning. I also cut a couple of bulbs of garlic in half and did the same with the oil and the salt. Basically what is going to happen here is that you get roasted potatoes that absorb all the meat juices from the lamb – oh yeah baby bring it on!!!
Back in the oven for another 20-25 until spuds roasted and crispy brown. Take a share knife and test the meat – usual way spike thickest part and then touch the knife on top of your lip. If hot all the way along the knife, you are done. Place on a carving tray and cover with some foil for 10 minutes or so to rest.
You could also put the spuds back in to final crisp up and then you are indeed ready to serve.
The meat will be crispy with crackling on the top, but pink lamb inside, the potatoes will be meaty and crispy, the stuffing will have blackened a little too through the roasting process. All this you want to happen as that is where the flavour comes from.
Enjoy this one friends – it is indeed a BELTER!!!
(Visited 72 times, 1 visits today)