Smokey's BBQ @ Joo Chiat Place
We've been here quite a few times and I have never posted and I really do not know why I have not. Truly not intentional. So, today I fix that post our incredible lunch – a monster lunch it has to be said. One that left us all, including #1 in a state of food coma. But a good coma nonetheless. The food was epic and it really is worth a call out. This is a must-visit if you're noodles or hawker's head is off-kilter and you just desire Western. And this is about as Western as it gets as it is like eating in the USA – and they do that intentionally.
As you know I like to hear from them. So, let's hear from them;
"Using only US beef, we make the best brisket, short ribs, and classic American burgers on the island.
If you're looking for authentic American BBQ, Smokey's has you covered! Using our 5 purpose-built smokers imported from the US, we slow roast (sometimes up to 20+ hours!!) our selection of meats using our secret blend of seasoning and
imported wood chips leaving the meat tender and bursting with flavour.
What you are about to enjoy took several years to create. We paid careful attention to quality and the authentic flavours of true American BBQ, from making our own BBQ sauce, dressings and seasonings, to creating our own proprietary smoking process. It took a couple more years to perfect and create the Smokey's brand.
Our smoke wood chips, cooking BBQ smoking equipment, décor and owner are all imported from the USA. We hope you enjoy the food and dining experience we've created for you."
WINNER!!!
Smokey's BBQ location & contacts;
Come and eat at 73 Joo Chiat Place, 427790
Or give them a bell at; 6345 6914
Let's be having you then Smokey's… Smokey's BBQ Review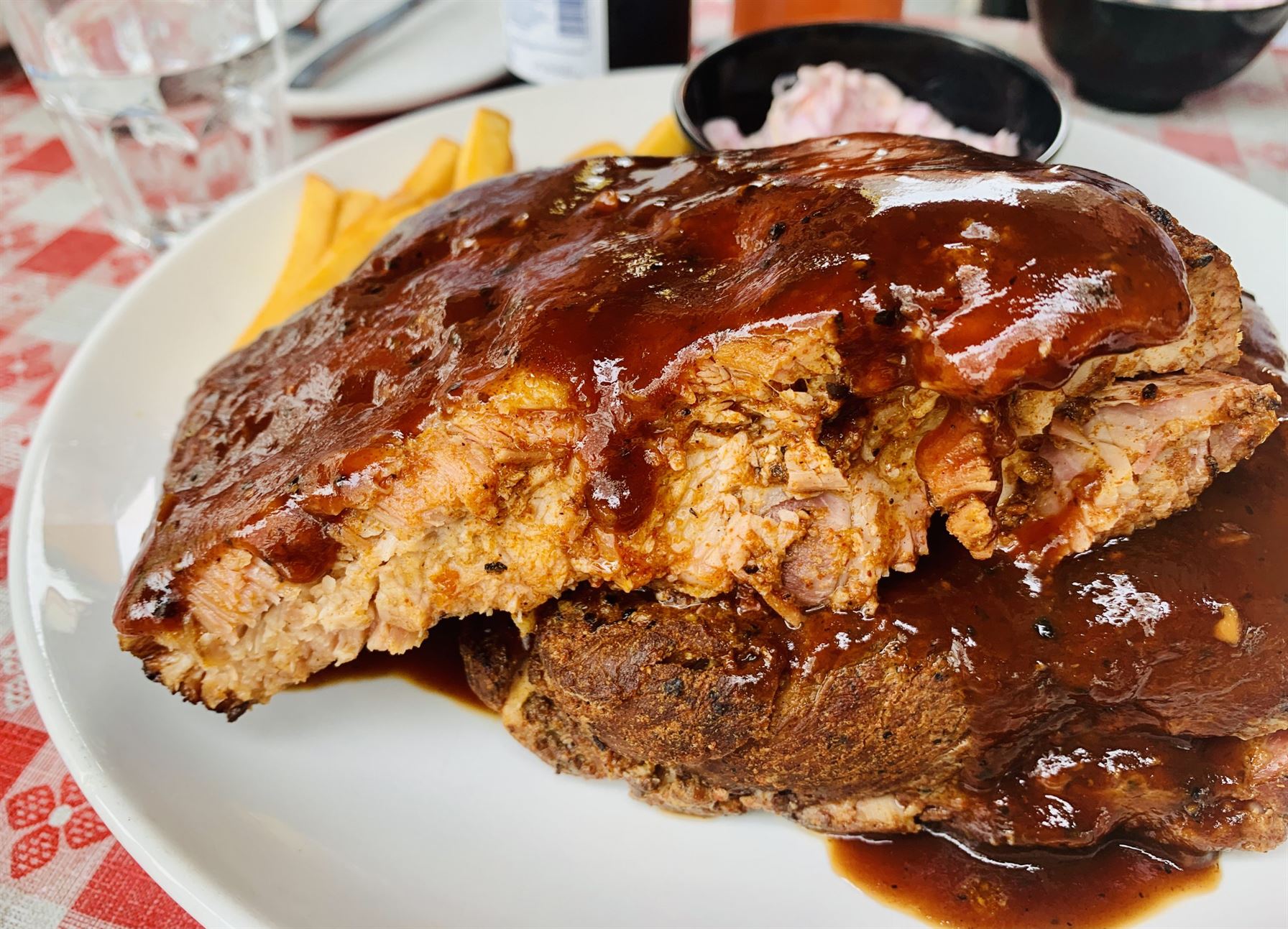 Smokeys Menu
Is it Smokey's or Smoky's – menu says Smokey's. But is it Smokey's BBQ or Smokey's Grill?
Their menu is sort of their website – so you need to go there to see it in all its glory, but here are some samples of those pages for you. It's punchy in the $ with some dishes hitting over the $30, but the food is super-tasty and it does take forever to smoke to get that pink and char, so I think it is more than viable.
There you have it, folks. A short review about Smokey's BBQ @ Joo Chiat Place. I admit I forgot to take a picture of #1's burger, but in my defence, that is because he had eaten it by the time I could unlock my bloody iPhone. Sorry to diss the brisket chaps, perhaps just an off-day. But be proud of the serving crew as they were bloody awesome. So attentive and just all-around nice. And be proud of the legendary, top of the class, St Louis Spare Ribs & Smoky Beef Chilli. Just AMAZE-BALLS. We'll be seeing you again very soon guys. I need more!!!
ENJOY!!!
Connect with Us on Social Media
(Visited 403 times, 1 visits today)