Slake Restaurant @ Siglap
What a lucky boy I am (well old man actually) as on 28th June I turned 48 and my lovely family decided to take me out for a wine and dine, And that event to take place at somewhere new we have not been before, despite it have being open for two years already, its in Siglap and is actually next door to Amy's school – here comes my review of Slake Restaurant @ Siglap.
Asian fusion food, a little up there price-wise, but it was extremely good quality food – so worth paying it.
What I haven't included here is a list of their sauces, sauces that you can take home too – colourfully named; "adopt a jar…" Very cool Slake Restaurant @ Siglap. We had most of the sauces though all included in with the meals we ordered below – let me take you through those choices now, but first a quick look at the menu.
Yes folks, SPAM fries. Absolutely bloody amazing. Spam cut to chips, floured and coated in a light batter and then deep fried. Well done Slake Restaurant @ Siglap, these little blighters were incredible. And served with this chili padi mayonnaise. Damned good!!!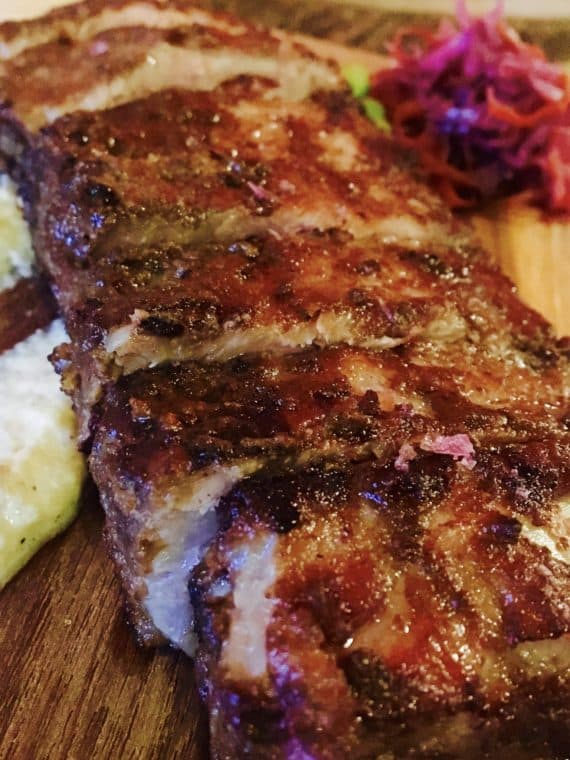 So there you have it folks – we had a cracking meal here at Slake Restaurant @ Siglap. A new location for us, a wonderful birthday surprise from my gorgeous wife Mary. Loved it entirely, well just one poke re the steak, but the rest was superior. I love the fusion nature of the food style, the sauces were so varied and so intense and a perfect companion to the food. Great job, simply delicious, and we absolutely will be back for more, more, more and if you happen to be in Siglap I suggest you get in there and have some tucker from them too – ENJOY!!!