Back to our friends at My Little Spanish Place – eating again with Chef Edward
Ollie had a choice today for his birthday celebration lunch.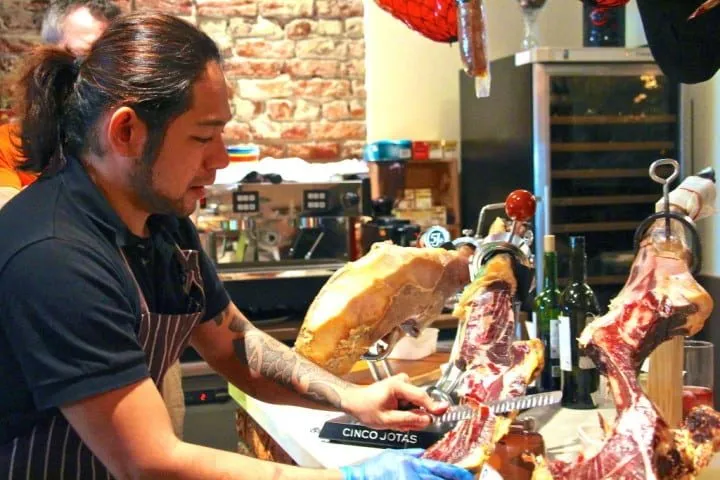 My word did he choose well and wisely for his age.
Back we went to My Little Spanish Place – our second time, but a 1st for Miz who happened to be visiting. I am so glad he chose to go here. Remember my previous blog re this place – well if you do you can absolutely see why we were all SOOOOOOO happy to be going back.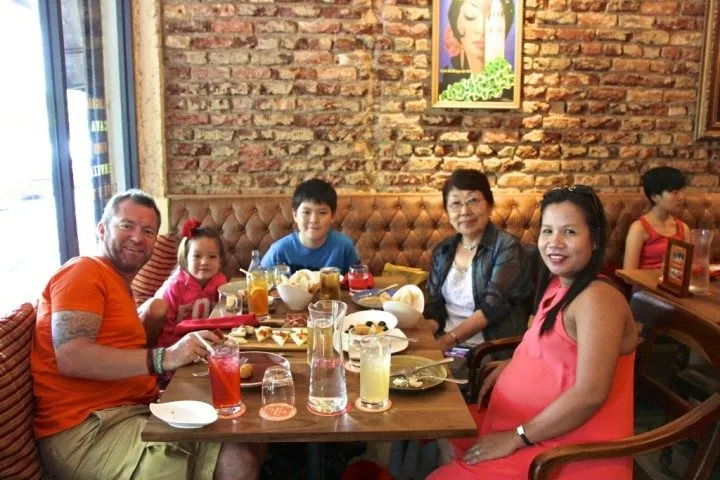 And why would that be do you think???
Because Edward's food is simply amazing, from cured hams, pancakes, to bruschetta, to croquettes, to cheese, to beer, to desert – the list just goes on and on. It is, in my estimation, one of/if not THE very best Western style restaurant in Singapore that I have experienced. It ROCKS, and you simply must try it.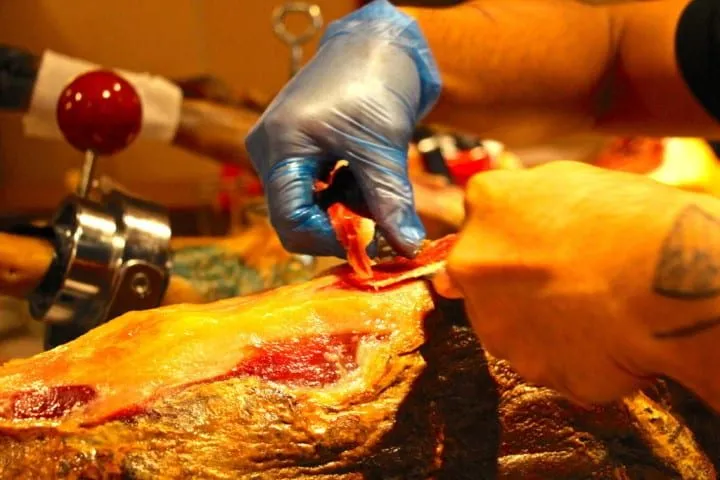 Come on come on – I am seriously nearly passing out just looking at this photo.
We were lucky enough today to have Chef Edward himself come and carve the 5 Iberico ham legs for our platter.
The smell coming from these carved slivers is really intense. You can smell the flavour, quite unique for me that. Salty, meaty and just wonderful washed down with an icy cold San Miguel.
Not to steal any thunder from the previous blog, but here is something very new for us today.
A beautiful salad – I would guess that goes like this;
2 oranges peel and sliced thinly
8-10 black pitted olives
a thinly sliced red onion
Dressing;
We had our usuals as per the previous blog.
But as today was celebrating Ollie's birthday Chef Edward even, so kindly, knocked up a little treat for the man.
Good choice matey – and Happy Birthday!
My Little Spanish Place Address
Follow Us on Social Media for More Updates