Ferrero Rocher with fruit yoghurt
A massive cheat this one – but hey I'll take the credit. I fancied doing a very small dessert after we'd had a further two course lunch today. I had just that morning bought a tray of Ferrero Rocher. Inspiration hit and I created this 30 second wonder of a dessert, which went down a storm! Ferrero Rocher with fruit yoghurt Plagiarise away people.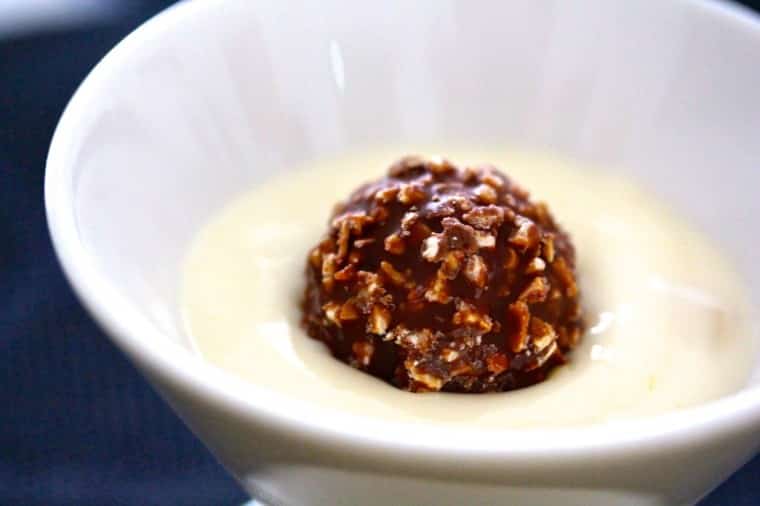 So flipping easy there is no need for lists of instructions for Ferrero Rocher with fruit yoghurt. Just go and buy some Ferrero Rocher and some fruit yoghurt. Take a small serving dish, put two scoops of yoghurt in and then place carefully a single Ferrero Rocher. Finished – serve. Ta da – see told you it was easy. A tart yoghurt works best to counteract the sweetness of the chocolate. I used Mango and another version of the dish with strawberry.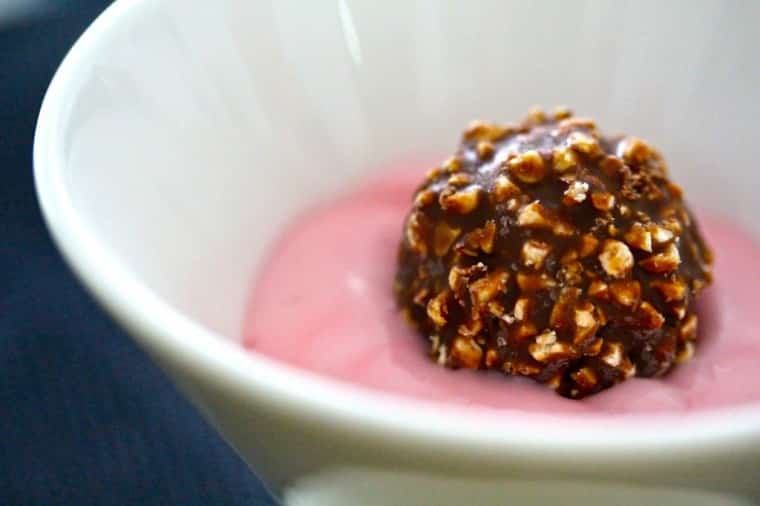 Ask your 'audience' not to consume the Ferrero Rocher whole – but rather bite in to it and experience it mixed with the yoghurt. That is the best effect when eating my Ferrero Rocher with fruit yoghurt – ENJOY!
Is Life a Recipe YouTube Channel