Chiang Mai Day #1 Kennett's Tour
We needed a family break. I have done so much travelling myself this year, but sadly it has all been alone with work. I was chatting with a client over a few beers one evening, and we got on to travel and me being a foodie. James said; "In that case, you simply must go to Chiang Mai, as that is the place I have had some of the very best food ever!" I was sold, I booked immediately and so started Chiang Mai Day #1 Kennett's Tour. We checked in to The Empress Hotel, a cracker near the Ping River, close to the centre of town and all those wonderful restaurants. At $100 a night, including breakfast, and one free family dinner you really cannot complain can you. Give them a call at +66 53 253 199.
Loving this already. Bring it on Chiang Mai.
A very early start at 0500, for an 0730 flight. A great flight with Thai Air to Bangers, and then transfer to Thai Smiles for the short flight to Chiang Mai. Slightly painful was the fact that we had to walk the entire length of the airport from international to domestic at Bangers, and then the other way round when we landed at domestic, but our luggage was at international at Chiang Mai. OUCH!
1st picture of the trip was at domestic Bangers airport – can you believe it, This is the fridge at BurgerKing. Check the third shelf – yep they serve beer in BurgerKing, so of course, as the kids were grabbing a BK, I grabbed a Heineken.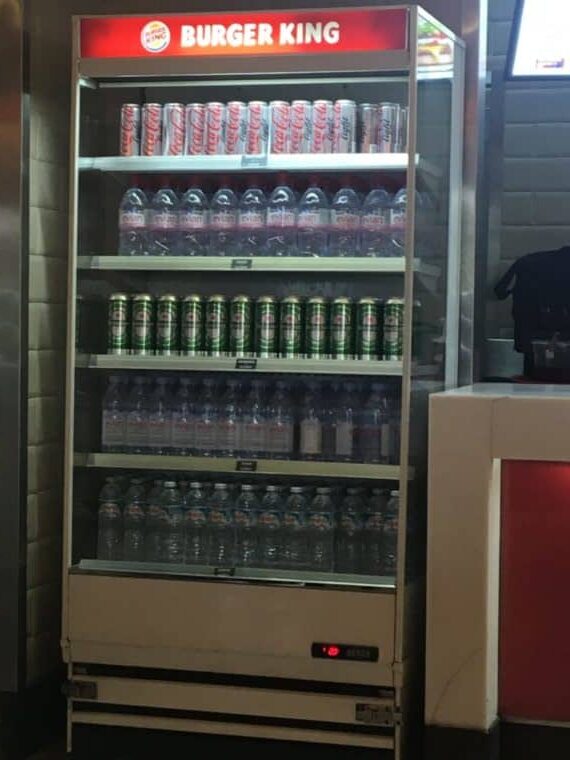 On the connecting flight to Chiang Mai, we flew with Thai Smiles airline, the SilkAir of SingAir. It was an easy flight, literally up and down. I was reading the in-flight magazine and came across this article which made me laugh a lot. As you know I am a major foodie and cook, but I am sorry I will draw the line somewhere and cooking with Poo and Friends is that line – haha!!! Great article.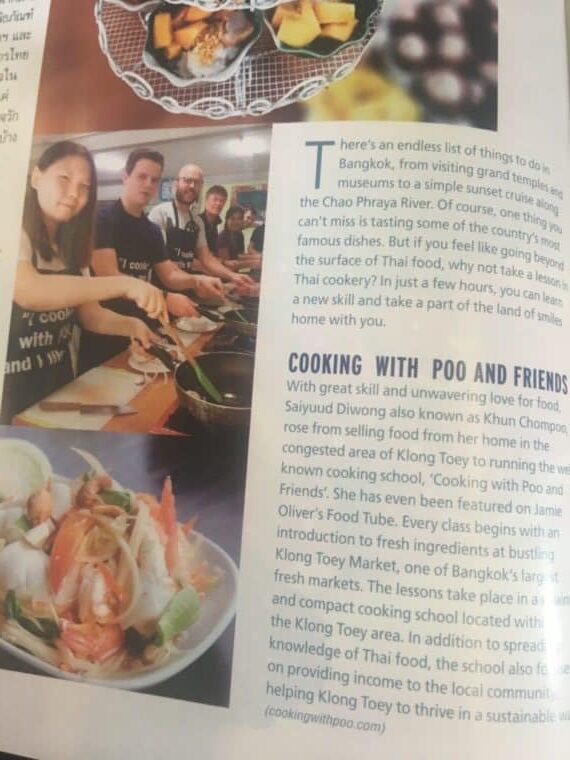 We arrived at The Empress Hotel. A cracker. Such nice staff. Elevated to VIP status it seems, with bags of goodies given to us – biscuits, chips, drinks etc. How about that? Amazing. We went straight for lunch at The Empress Hotel Coffee Shop. I am always a little dubious of hotel food, but I guess this is Thailand and boy did the guys knock it out of the park. The food was superb. What did we have for lunch on Chiang Mai Day #1 Kennett's Tour?
This was all served to us by the lovely Muay. We had her all week for breakfast, lunch and dinner. The Empress be proud of your staff, she was incredible. So happy and smiley every day. It was a delight to come down for food, she did look after us so so well.
So I mentioned that my soup was super spicy. Once I had drunk it all, I fished around in the bottom and arrived at this little spoon full. Hmmm, I wonder why it was super spicy? Maybe because it had about 5 dried chilis and about 8-10 Thai birds eye chilis.
Holy COW!
We chilled, we unpacked, we watched a bit of TV. We were then ready for dinner. I did some TripAdvisor research and we ended up overlooking the River Ping, at The Good View Restaurant. Easy to grab tuk-tuks, and a local fare should cost about 1-120 Baht only – we crammed 5 of us into one. I would recommend booking here as it was mobbed when we arrived, with many many tables already reserved too. 13 Charoen Rat Road, Wat Gate, Amphur Muang, or bell them at +663 (0) 5241 866. Live music as well, a HUGE menu to choose from, and great views of the river if you are lucky enough to grab a table on the veranda. We were lucky on Chiang Mai Day #1 Kennett's Tour.
So there you have it folks Chiang Mai Day #1 Kennett's Tour. What an incredible city. This is our first time to be in land-locked, Northern Thailand, and it is very different to Southern Thailand. It is booming, it seems, with really good infrastructure, modern buildings inter-weaved with the historic, and developments everywhere. But it is NOT mobbed with tourists, and millions of Russians like Southern Thailand is. Food so far is off the charts. This is turning into a return destination for sure. It's a must. So I hope you like this, my first travel and food review in one for IsLifeaRecipe, I hope you – ENJOY!!!