Empress Place Hawker Review - the end of an era for Siglap, the start for Timbre+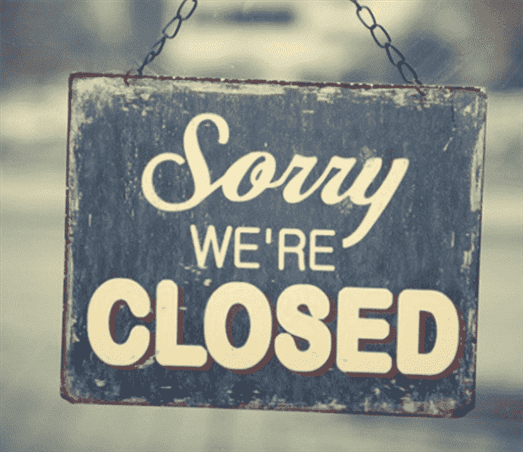 Empress Place Hawker Siglap, closes and the lucky buggers at Timbre+ have got our Dave coming to their hawker. Yes, we are gutted. This is the end of an era for us to lose Empress Place Hawker Siglap, but a gain for those over the West side. For that we despise you. You have a 50, 17, and 5-year-old nearly in tears, Dave. We'll massively the food, and we'll massively miss you Dave, and wifey Bing. But for Dave here is a little trip back in time, and reasons for those now as his local to enjoy. This Empress Place Hawker Review is the end of an era for Siglap, and the start for Timbre+.
So please my friends over there. Dave, of Empress Place Hawker, is on his way. Your gain is our loss. Go and see him, and enjoy his wonderful food. We think it is SHIOK and the best Beef Kway Teow ever. My 5-year-old has literally grown up on it since we moved to Siglap nearly 6 years ago and made great friends with our Dave. Empress Place is the end of an era for Siglap, and the start for Timbre+.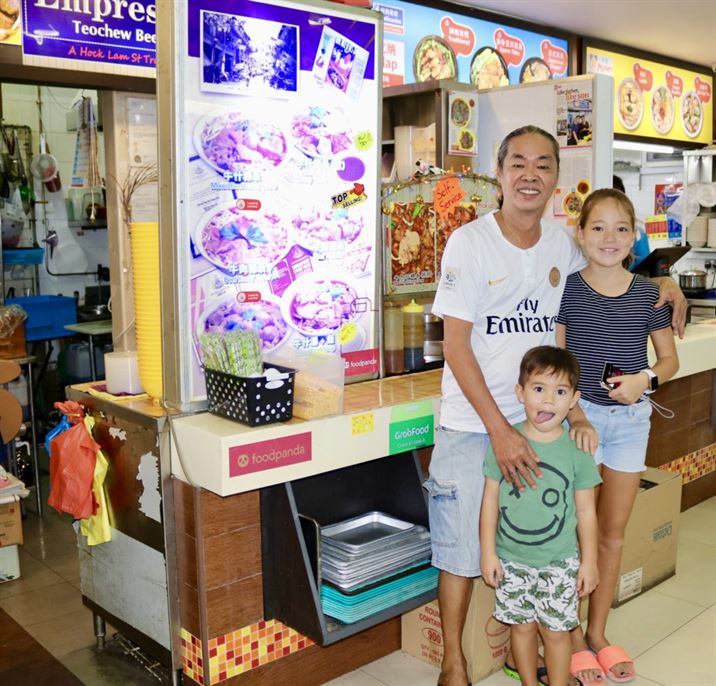 Jude is licking his lips already. He can't wait to get stuck into it BIG time. Hurry up Jude this is potentially one of the last you can order from Uncle Dave.
He is going to be officially residing at;
Timbre+, Unit 27B, 73A Ayer Rajah Crescent. You lucky buggers!!!
Here's that history of 6 years or so of my writing about Empress Place – this even had Dave appear in EXMag for Men as top 10 in Siglap. Click on the links below for a gaze back in time – notice ponytail on, ponytail off…
This is from 6 or so years ago, is my first blog re Dave Bing. These even got a Death Row Meal rating all those years back. I just showed Dave this picture and he pissed himself.
This was another blog about Dave's food – including YouTube of Bing.
This was the blog that got Dave into EXMAG.
"Happy Jude?" I asked. "Absolutely Dad, look what I ordered. Thanks, Uncle Dave, YUMMO!!!" said Jude.
So as I said. You are lucky West-siders with our Dave moving to your neck of the Red Dot. We lose out, you gain The Master. As I once said there should be a Michelin Star floating around for Empress Place, not just for Laksa. It's Die Die Must Try. It's Shiok. It's Death Row Cuisine. Empress Place the end of an era for Siglap, the start for Timbre+. We wish you well Dave, go make a killing at Timbre+ buddy. We'll see you there one day soon for a revival and a couple of cold ones. West-siders, go see Dave, say hello from us, and – ENJOY!!!
A Dish That Will Warm You Up and Satisfy Your Cravings, Beef Kway Teow
You'll really enjoy beef kway teow if you like foods that are robust and cozy at the same time. This delicious beef noodle soup is a favorite dish in both Malaysia and Singapore. It features tender cuts of beef, noodles made of soft rice, and a savory broth.
You'll need a few essential components to prepare beef kway teow, such as beef (often flank or sirloin), rice noodles (kway teow), garlic, soy sauce, oyster sauce, and beef broth. You might also use other veggies in your dish, such as bok choy, bean sprouts, or scallions, to give it an additional crunch and boost the nutritional value.
Stir-frying the beef and garlic in a wok until the steak is browned and cooked all the way through is the standard method of preparation for this meal. After that, the noodles are added, and the meat and noodles are stir-fried together. In the final step, the broth and the seasonings are put into the soup, and it is then let to boil until the noodles are cooked through and the flavors have combined.
The finished product is a hearty and flavorful noodle soup that is excellent for days when it is chilly or rainy outside. It is a dinner that is both hearty and gratifying thanks to the tender beef slices and the soft rice noodles, and the broth is a delight that is both warm and cozy. It is a dish that can be enjoyed as the primary course of a meal or as a side dish to go along with other courses.
You may also give the soup a little kick by adding some chili paste or chile oil to it, especially if you enjoy eating foods that are on the spicier side. You also have the option of serving it on the side with some sambal or another type of spicy sauce.
In general, beef kway teow is a delectable dish that can be prepared in a variety of different ways and is sure to satisfy your taste buds. Because it is simple to prepare and can be altered to suit individual preferences, it is an excellent choice for amateur chefs who are interested in expanding their culinary horizons. Why not give beef kway teow a shot and see for yourself all the wonderful things that can be said about it?
More Singapore Hawker Reviews from ISLIFEARECIPE