Chez Suzette: A French Culinary Haven in Singapore with a twist of the Philippines
Welcome to Chez Suzette, your exquisite home away from home in Singapore. They take pride in delivering an exceptional experience that captures the essence of French culture, cuisine, and hospitality with a Filipino twist. The place offers a warm and inviting atmosphere, delectable food and beverages, and an extensive collection of fine wines, Chez Suzette stands as a premier destination for those seeking an authentic taste of France in the heart of Chinatown.
A Charming Oasis
Nestled in the vibrant neighbourhood of Chinatown, Chez Suzette invites you to step into a world of elegance and charm. The café is beautifully adorned with a blend of classic and contemporary design elements, exudes a welcoming ambiance that sets the stage for an unforgettable dining experience. Whether you visit during the day to enjoy a leisurely brunch or in the evening for a romantic dinner, Chez Suzette promises to transport you to the streets of Paris, where café culture thrives.
An Exquisite Gastronomic Journey
At Chez Suzette, they believe in delighting your taste buds with the finest French fare. Their menu showcases a wide range of delectable dishes, crafted with precision and love by their talented culinary team. From traditional favourites to modern interpretations, each dish is a masterpiece that combines flavours, textures, and aromas to create an extraordinary culinary journey.
Brunch Bliss
Start your day in style with their indulgent brunch menu. Served from 9 am to 5 pm, it offers a variety of tantalizing options that will satisfy every craving. One of their signature dishes is the Croque Monsieur, a grilled ham and cheese sandwich with sourdough toast, Comte cheese, and bechamel sauce. Its gooey, savoury goodness is a true delight for the senses . Or opt for the Organic Egg Mayo Croissant!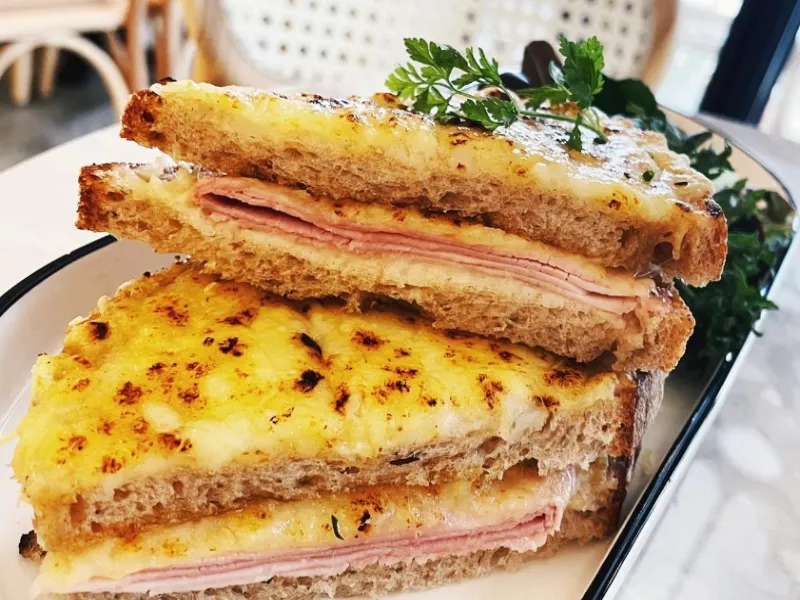 French Delicacies
For those seeking an authentic French experience, their starters are a must-try. The Escargots Bourguignon, a famous French delicacy, features baked snails slathered with garlic herb butter. Each bite offers a burst of flavours that will transport you straight to the streets of Paris.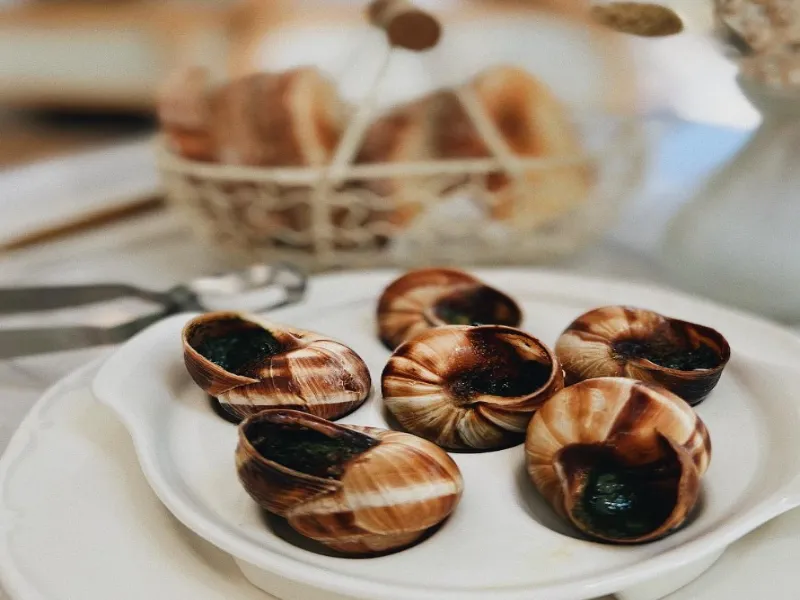 Mixed Seafood Ravioli
At Chez Suzette, you are invited to indulge in the tantalizing flavours of their Mixed Seafood Ravioli—a dish that beautifully combines the freshness of cooked seafood with the vibrant zing of garlic, chili, juicy tomatoes, and the zesty acidity of lemons. This unique and delightful creation showcases not only their culinary expertise but also pays homage to the flavours of the Philippines.
Here is what Chef Suzette Simon told us about her special Mixed Seafood Ravioli
Fresh cooked seafood ravioli with garlic, chilli and juicy tomatoes with the zinging acidity of lemons –
we take great pride in introducing a unique and delightful dish that showcases the flavors of the Philippines. One of our signature offerings features a special sauce crafted from a traditional Filipino ingredient known as aligue, a crab paste that holds immense cultural significance.

Aligue, sourced directly from the Philippines, is a prized delicacy that brings a distinct and savory crab taste to our dishes. The sauce is meticulously prepared to ensure that its authentic flavors are preserved and presented to our discerning clientele here in Singapore.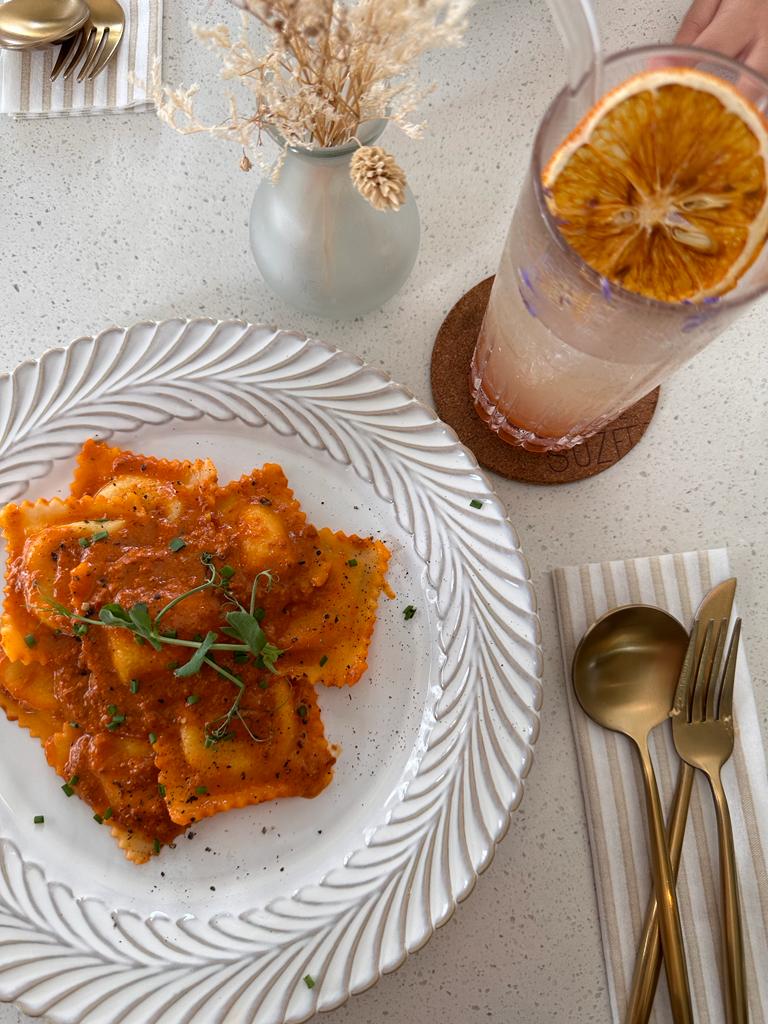 By incorporating aligue into our ravioli, we strive to honor the culinary heritage of the Philippines and share its unique flavors with our patrons, bringing few flavours from home as always say.

This commitment to excellence enables us to deliver a dish that exemplifies the true essence of Filipino touch in our Cuisine, capturing the hearts and palates of both locals and visitors alike.

In summary, our special sauce, made with Filipino crab paste known as aligue, serves as a testament to our dedication to representing the culinary traditions of the Philippines incorporating it in our French-western culinary cuisine in Singapore and in our Second Home.
Magnificent Mains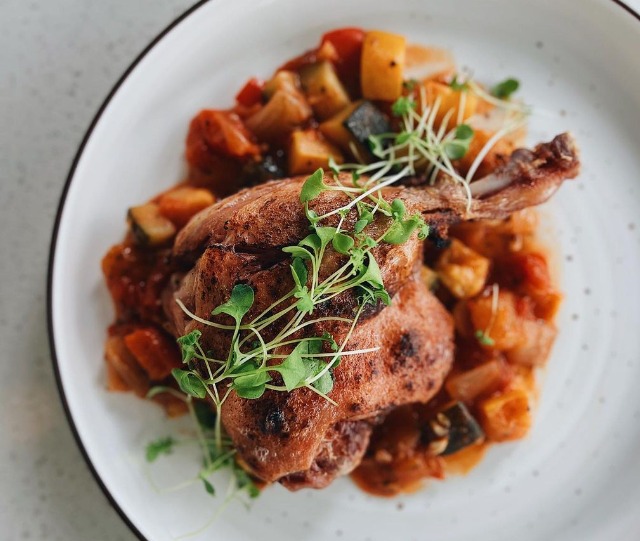 Indulge in the rich and flavourful main courses that Chez Suzette has to offer. Their Homemade Duck Confit, a crispy duck leg slow-cooked in duck fat until tender perfection, is served on top of house-made ratatouille. This dish is a true testament to the culinary mastery of their chefs, combining traditional French techniques with exquisite ingredients. You can't go wrong with Steak Frites right, check these out?
Despite being a French restaurant, they even offer an English Breakfast!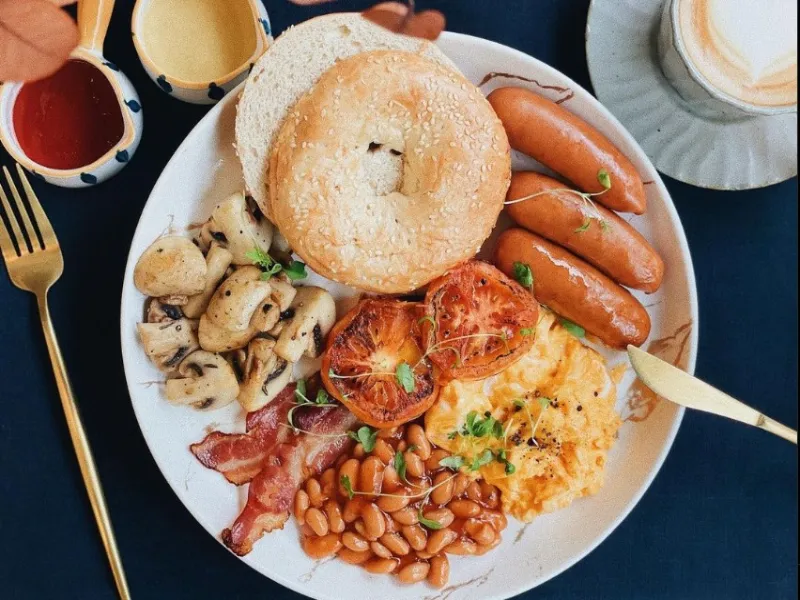 Irresistible Desserts
No French dining experience is complete without indulging in their heavenly desserts. Sample their Crepes Suzette, a French classic drenched in a tangy house-made sauce made from oranges. For an added touch of flair, opt for the flaming crepes, flambeed tableside with Grand Marnier. It's an Instagram-worthy spectacle that will leave a lasting impression on your taste buds and followers.
The Chez Suzette Experience
At Chez Suzette, they believe that outstanding food and beverages are just a part of creating a memorable dining experience. They strive to provide exceptional service and ensure that every guest feels right at home with us. their friendly and knowledgeable staff are always ready to assist, guiding you through their menu and helping you discover the perfect pairing for your palate. Whether you're visiting for a special occasion, a casual gathering, or simply seeking solace in a cozy corner, Chez Suzette welcomes you with open arms.
Visiting Chez Suzette
To embark on your French culinary adventure at Chez Suzette, head to 5 Teck Lim Road, #01-01 & #02-01, Singapore 088383. they are open from Wednesday to Saturday, 9 am to 10 pm, and on Sundays from 9 am to 5 pm. For the latest updates follow them on Instagram.
Did you think I would do a restaurant review without mentioning Booze?
A Spirited Delight: LUNEL Wine Bar – Where Wine Takes Center Stage!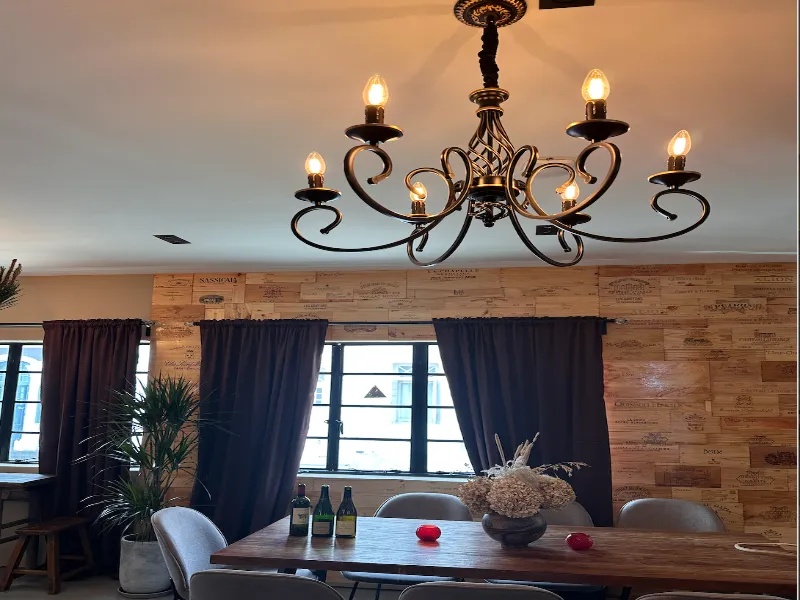 Greetings, wine enthusiasts and aficionados of the grape! Allow me to introduce you to the captivating tale of LUNEL Wine Bar, the latest chapter in Chez Suzette's glorious saga. Brace yourselves, for this new and thrilling addition to the town's dining and wine scene is set to take you on an extraordinary journey of flavour and merriment.
A Dash of Inspiration from Lunel
Ah, Lunel, the enchanting place where it all began. The Founder's childhood in this charming town kindled a flame of passion for wine that would eventually culminate in the creation of LUNEL Wine Bar. Together with his equally spirited wife, they set out to bring a slice of their hometown's charm to this wondrous space.
Enter the Cave À Vin
Step into the splendid Cave À Vin, a private room that promises exclusive wine tasting experiences for the adventurous connoisseurs. This hidden gem within LUNEL Wine Bar invites you to discover the secrets of exquisite wines while relishing the company of kindred spirits.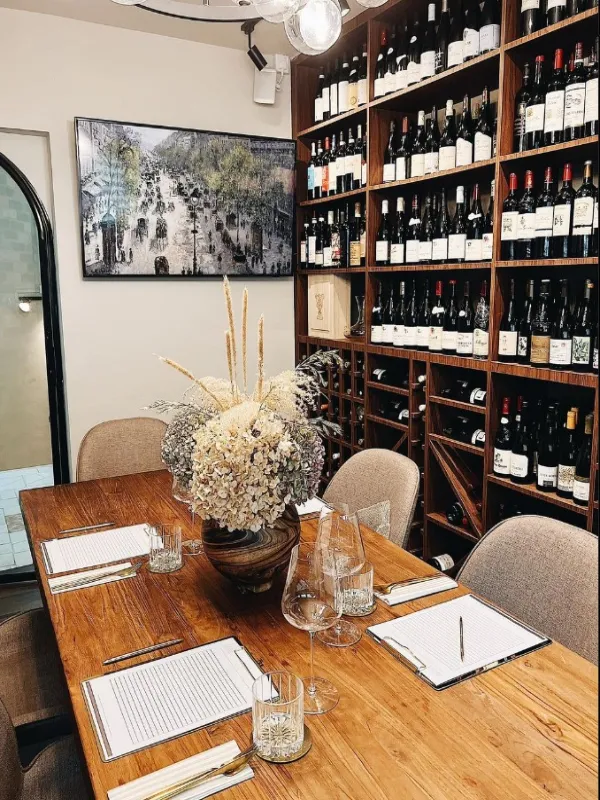 A Symphony of Flavours
Prepare your taste buds for a symphony of flavours that will dance on your palate! The carefully curated menu and wine list at LUNEL reflect the diversity and vibrancy of Lunel, showcasing an array of delectable pairings. Each sip intertwines harmoniously with every delightful bite, a culinary waltz of perfection.
A Love Letter to Wine
At LUNEL, they've penned a heartfelt love letter to wine, professing their adoration for this divine elixir. Inspired by their Founder's roots, they've crafted a space that exudes both warmth and sophistication, inviting you to revel in the joy of wine with every sip.
An Oasis for Wine Lovers
Are you a devout wine enthusiast or a casual sipper of the grape nectar? Fear not, for LUNEL Wine Bar caters to all palates, offering a thoughtfully curated selection that shall bewitch even the most discerning taste buds. Prepare for a sensory adventure like no other!
Discover the Hidden Gem
Perched on the second level of Chez Suzette at 5 Teck Lim Road, LUNEL Wine Bar awaits your arrival. Step into this cosy and inviting sanctuary, thoughtfully designed to accommodate up to 20 guests comfortably. Whether you're seeking a moment to unwind or indulge in masterclasses, corporate functions, or workshops, this space has it all.
Where Stories Flow Like Wine
Beyond the delightful libations, LUNEL offers a haven where tales are shared, passions are kindled, and love for wine binds us all. Let the wine flow as freely as the laughter and camaraderie in this cherished spot.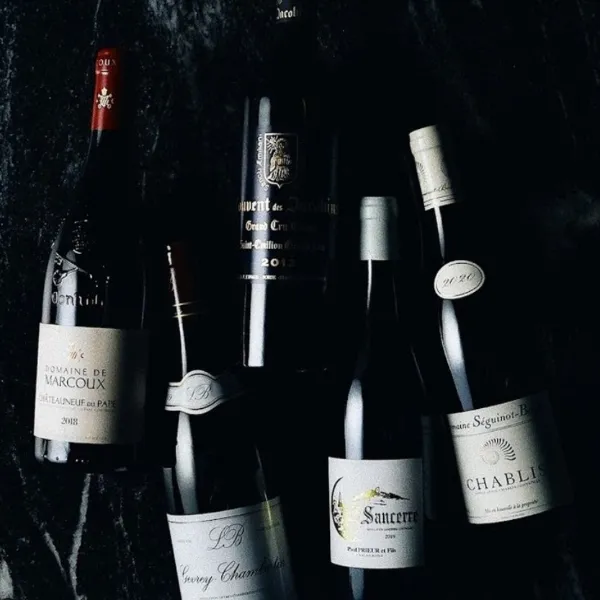 A Toast to Unforgettable Evenings
So, my fellow enthusiasts, if you seek a night of splendid company and wines that whisper tales of distant lands, LUNEL Wine Bar is your destined haven. Immerse yourself in the spirited ambiance, and let your taste buds embark on an unforgettable odyssey.
In conclusion, dear readers, LUNEL Wine Bar promises a delightful rendezvous for wine devotees and those yearning for new and thrilling experiences. With its inviting setting and a treasure trove of wines from across the globe, it's a journey that will captivate your senses and leave you with memories to cherish for a lifetime.
Visit LUNEL Wine Bar today and let the wine weave its magic in the embrace of unbridled merriment! Cheers! Follow them on Instagram:
Conclusion
Chez Suzette invites you to immerse yourself in an exquisite French dining experience that celebrates the beauty of culinary artistry and genuine hospitality. From their charming café ambiance to their carefully curated menu, every aspect of your visit is designed to transport you to the heart of France. Join us at Chez Suzette and savour the flavours of French cuisine in the vibrant surroundings of Singapore's Chinatown.
As the tale of LUNEL Wine Bar unfurls like a delicate vineyard, it leaves us enchanted and eager for more. This captivating addition to the town's dining and wine scene has whisked us away on an extraordinary journey of taste, love, and all things French!
Remember, the next time you yearn for a taste of Parisian café culture, you don't need to book a flight to France. Chez Suzette and Lunel Wine Bar that both bring the spirit of France to you, right here in Singapore.
**All Images are c/o of Chez Suzette with permission