Ceviche Recipe | The Angmo Cooking Show | Singapore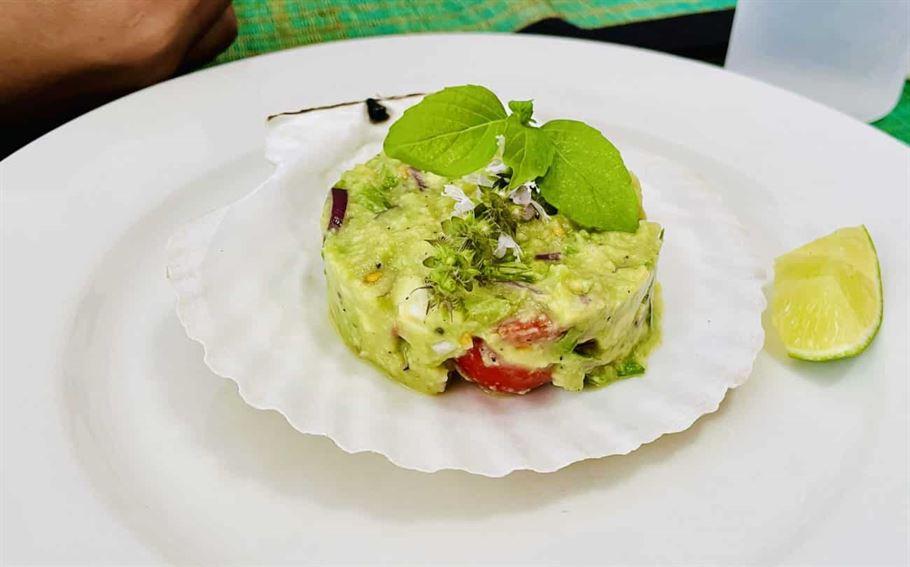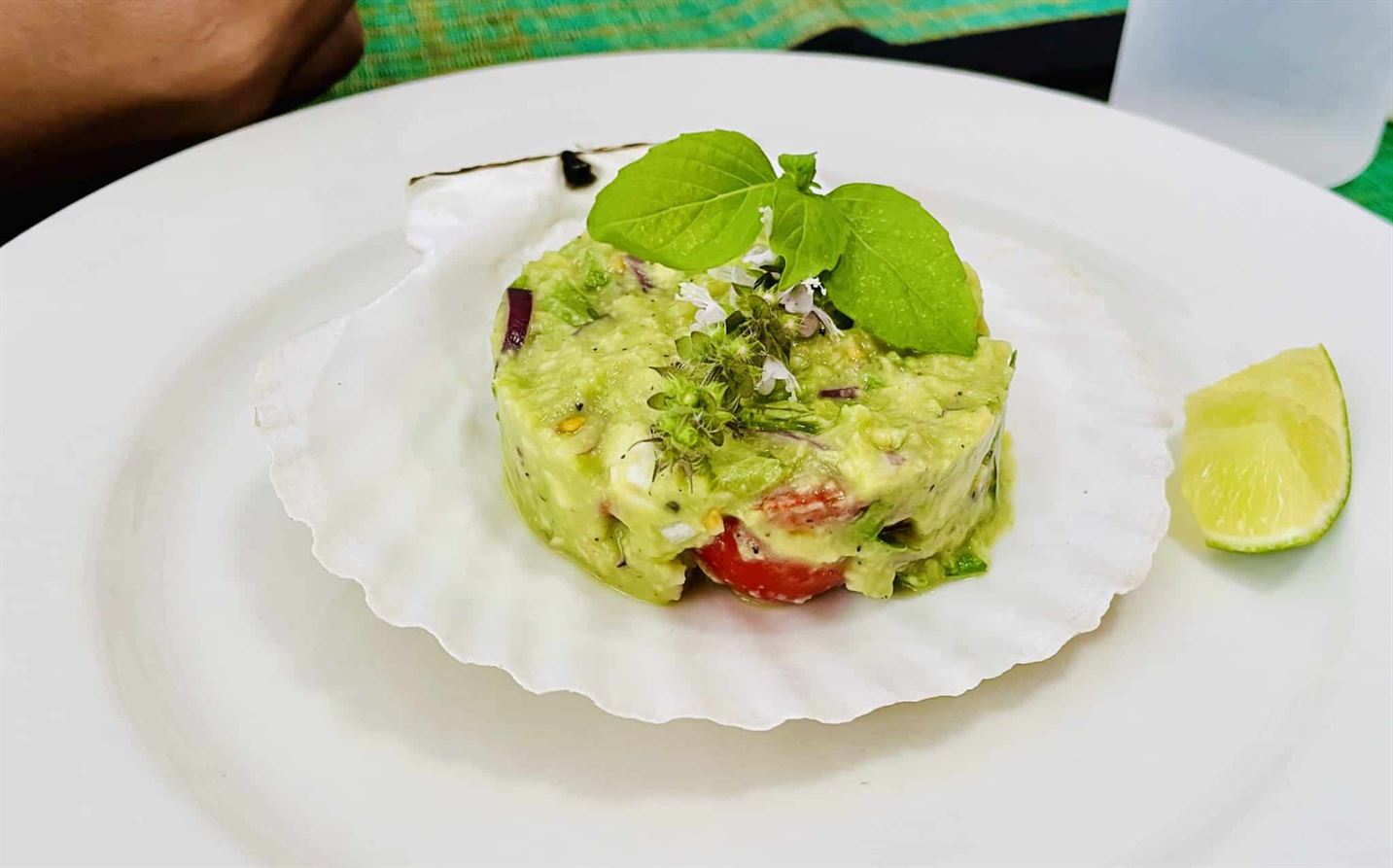 Ceviche Recipe | The Angmo Cooking Show | Singapore
I offered to cook a ChillaxBBQ Chef Table 3-course lunch for #1 and his BFF/GFF before she goes back to Uni in the UK, which actually turned into a major family sitting… This is a cracker of a recipe that you can mess about with yourself and personalise, but give it a go.
It really is a beauty.
Easily enough for 5 pax here.
Follow the steps;
1/2 Kg fresh fish fillet
I used Grouper as it is nice and firm
Pop in a bowl with the juice of 2 limes & a good pinch of sea salt & cracked black pepper
The lime juice acid is going to 'cook' the fish a little
Set that aside and take a bigger mixing bowl
Mash 2 avocados
Squeeze in some lime juice to stop it from oxidising
Throw in;

1 cup of rough-chopped vine tomatoes
1 rough-chopped red onion
1/2 cup roughly chopped Lemon Basil (could be any herb)
keeping some nice looking leaves/flowers for plating
A few more squeezes of fresh lime to your taste buds
A good pinch of sea salt & cracked black pepper A

Add in the fish, lime juice and all and give it all a really good stir
Set that aside in the fridge for 20 minutes or so to 'set' & muddle
Plating;
Take a plating ring and set it on top of a clean scallop shell
Spoon in 3-4 soup spoons of ceviche
Press down gently and lift the ring off – ta da!!!
Pop a little leafy bit of flower on top
Finish with a little qtr of lime
SERVE!!!
ENJOY!!!
_____________________________________________________________
If you enjoyed this Ceviche Recipe | The Angmo Cooking Show | ChillaxBBQ Singapore and want to keep up with the channel be sure to Subscribe: https://www.youtube.com/channel/UCAGSwHlUmRrsjg8B0OhJPEw?sub_confirmation=1
Connect with me on Socials:
➤Facebook: https://www.facebook.com/islifearecipe
➤Twitter: https://twitter.com/Islifearecipe
➤Instagram: https://www.instagram.com/islifearecipe/?hl=en
➤Tumblr: https://www.tumblr.com/blog/view/islifearecipe
➤Facebook: https://www.facebook.com/chillaxbbq
You'll see many many other recipes on the channel and heaps of restaurant and hawker reviews too.
(Visited 22 times, 3 visits today)