Black Pearl @ Siglap, I am certain you won't mind me calling this out upfront, but wow this was up on the $$$ scale. But, then again Oliver and I did order a KILO++ tomahawk steak, so hey ho. That fed the family for about three days, believe me! But I will also call out that the food was just amazing. Chef Jonathon and Apple, be proud again, as this was one superb meal thank you. We loved it!!!
We love the touches to the decor with the new name, especially those rather cool cow steer heads, and the rather interesting muscle men/women photos. To be honest, we're sorry it has taken us so long to come back to visit and to see the newly named Black Pearl @ Siglap. Perhaps next time we'll come back with The Campbell's and tear it up again???
Here we go, a quick snapshot of our dinner a Black Pearl @ Siglap. It's such a goodie! Save up and get down here!!!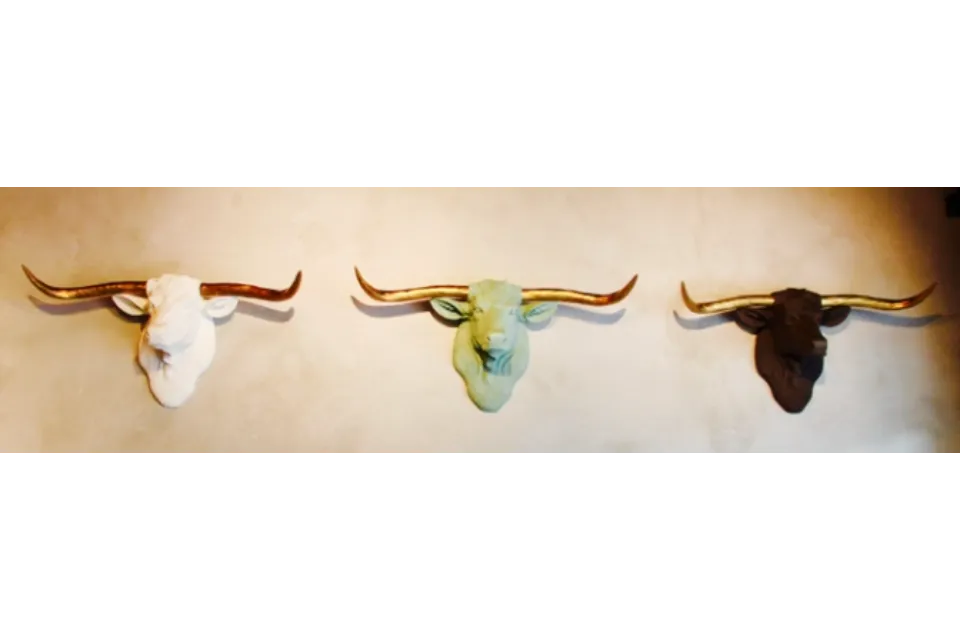 I do like these a lot. How cool are these! I want now in the condo. Almost Minotaur in stature, just uber cool in any restaurant that is throwing out amazing meat dishes. So befitting to what was about to come!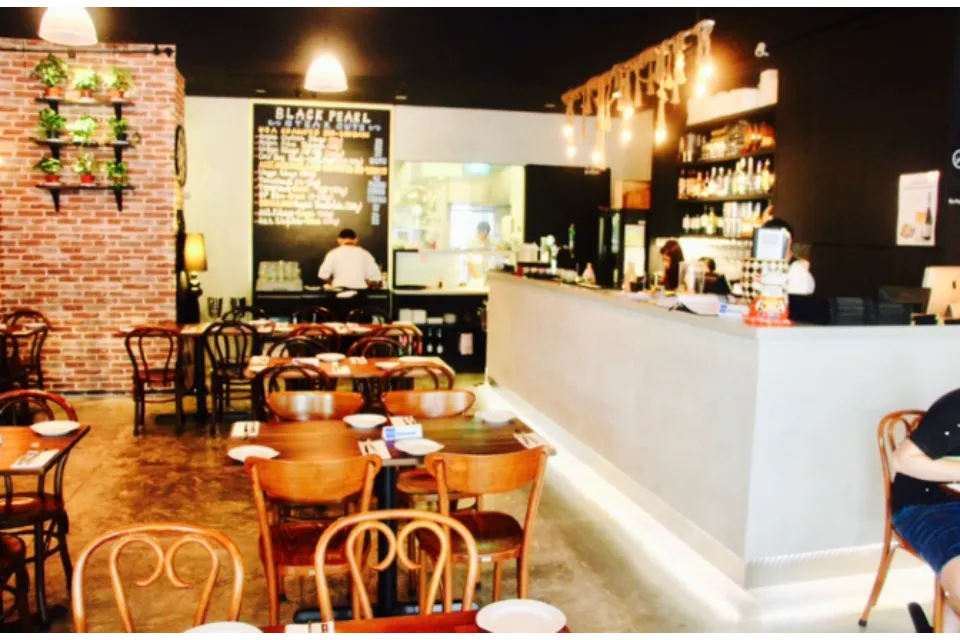 Looking good right? Have you been before? I think a little more on the less clutter, and more minimalistic now. Really like it. Can still see Chef Jonathon sweating his nuts off in the background there. Great work my friend!!!
The food of Black Pearl Siglap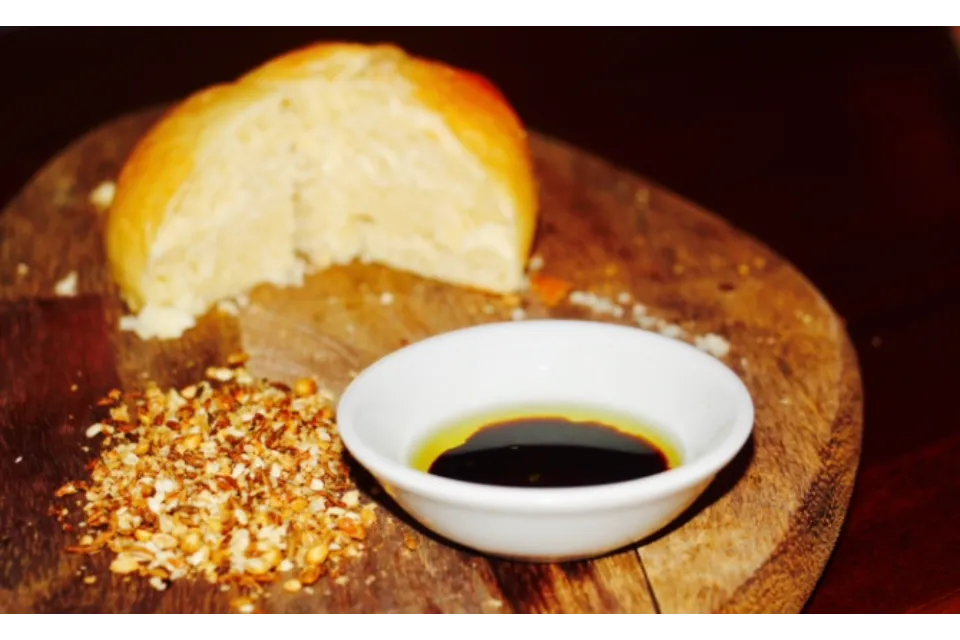 Light and fluffy home-baked bread with Balsamic and Oil, but also accompanied by what I think was a Dukkah. This is a sort of dry dipping mix for pieces of bread from Turkey (area). Mixed with complex spices, pistachios, etc. I do hope I am right. Have to say this was a spanking little throw-in to start the fun!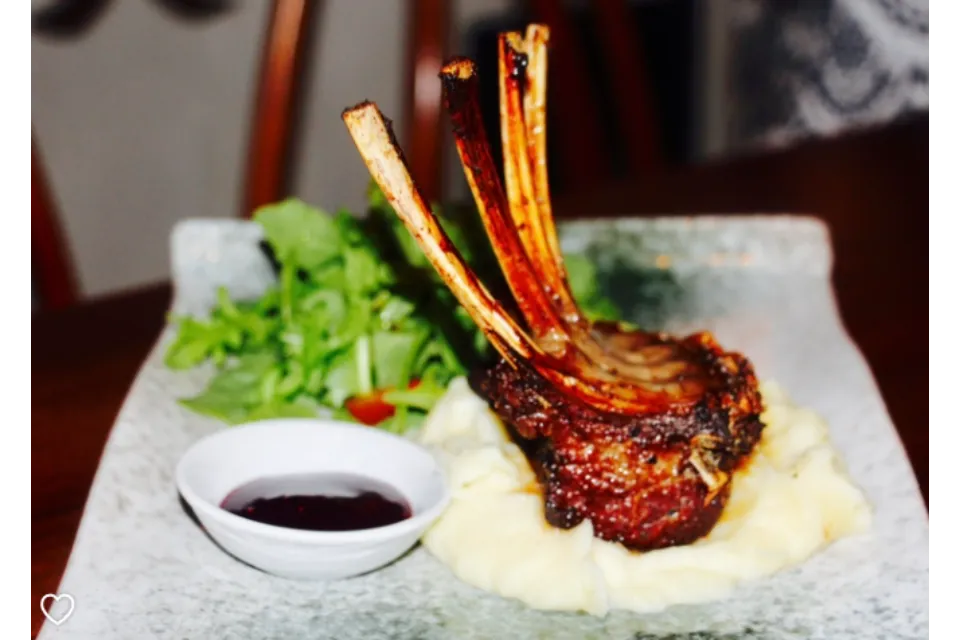 Mary goes hard on the Lamb Rack, with mash and gravy. A thing of beauty (albeit cooked well done at her request) – a stellar lump of lamb this!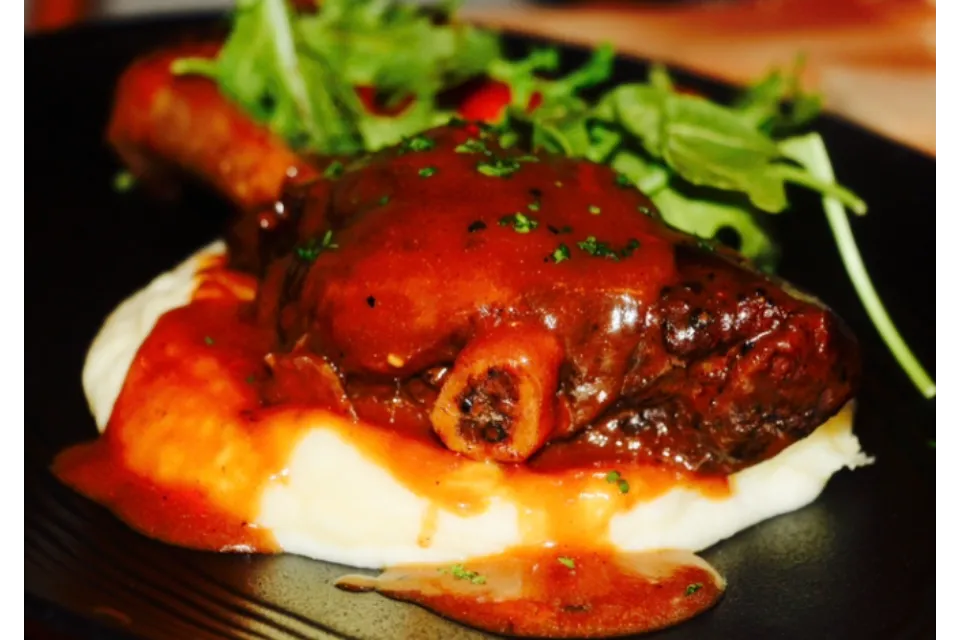 Amy gets stuck into the lamb shank, but after a few mighty bites realize there is a 'little' chili in that there sauce so we have to retrench and have her eat other dishes combined. She is such a woos! Mind you, she did get into sucking out the marrow – that's my girl! This was slow-cooked, touch-and-fall-apart lumps of beautiful lamb in a truly wicked sauce!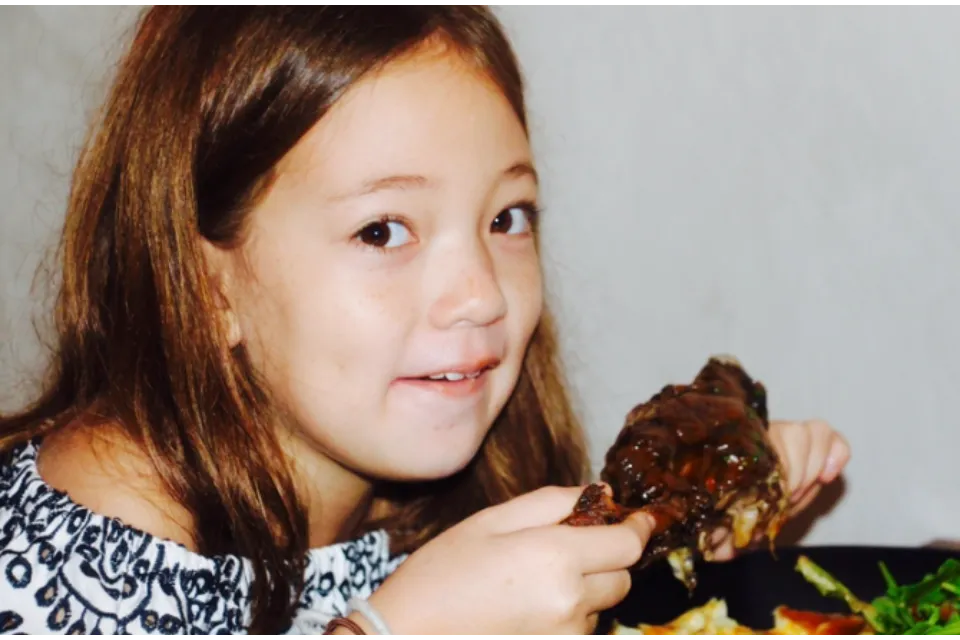 See what I mean! This is just before she realized there was a wee spicy twang to this dish! Come on Amy, MAN up with your food!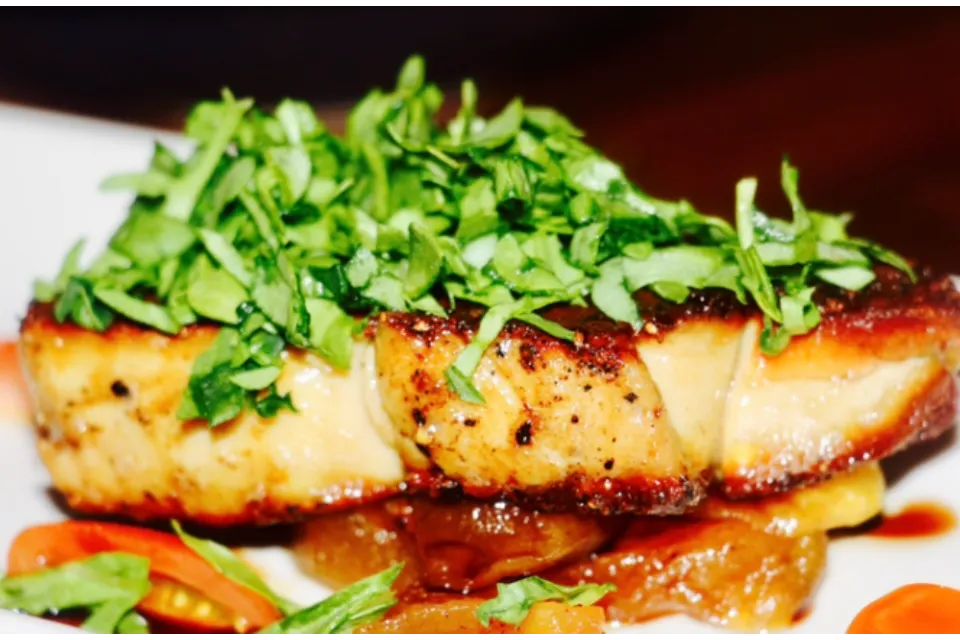 Be still my aching heart! Here comes the foie gras with spiced apple. Jesus, you'd die happy if this was your Death Row Meal. Wow! What to say, apart from WOW! Unctuous goodness. I thank you to the animal that allowed me to have this! Sublime dish! A must!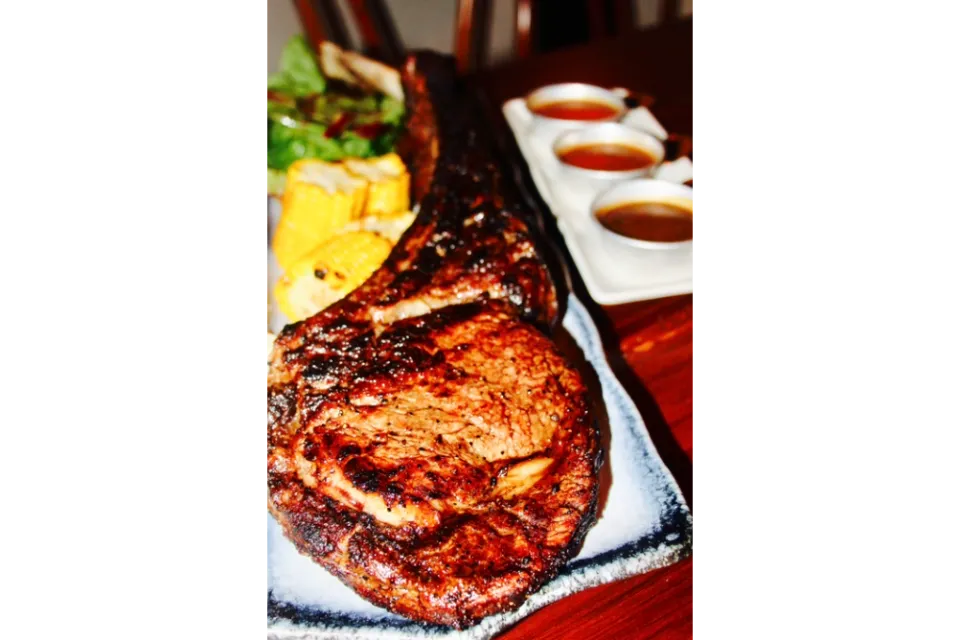 Good God. Godzilla lives on. Check out the size of this beast. I think all up this ended up to be 1.5Kg. That is one large chunk of cow. And what an amazing chunk of cow she was too. A little more seasoning for me, so we did. Perfectly cooked to medium/medium-rare. Stunning charring on it. Oh boy so so good! ChillaxBBQ we have competition haha! This was a cracker, that I think ended up feeding about 5 of us over three days! What a beast of a grain-fed hunk of meat goodness this was. Sorry, why do we have vegetarians? (Sorry Spencer!)
Our conclusions of Black Pearl Siglap 2023
There you have it – our much-awaited return to the newly named Black Pearl @ Siglap. It's been way too long, sorry Apple and Johnathon. After that feed, I guarantee it won't be as long next time. You should definitely book, we chanced it and were lucky, but it was soon packed to the rafters. It is a cracker, believe me. I wish I was sitting right opposite you to watch you – ENJOY!!!
Black Pearl SteakHouse Siglap Address & Telephone
Address: 85 Upper E Coast Rd, Singapore 455222
Other recommended restaurants in Siglap