Timbre+ Iskina Cebu & Kebabs Faktory
We're off to Jurong Bird Park today. More of that later, but suffice to say we got battered with thunder, lightning and rain. But before that, we needed to be fed. I came up with the idea to pop to a place I have not been to for an age, and the kids and Wifey have never been – Timbre+. It is an exceptional new food park  concept. They have an incredible stocked bar, live music 6-days a week when Covid is not in the way, the coolest decor with graffiti-clad containers and food-trucks, and the most amazing array of food types from all walks of the planet. It is the best in Singapore in my personal reckoning, I just wish it was closer to East Coast.
Wifey, the kids and I also wish it was closer to East Coast because today we ate one of the very best Lechons we have ever had… read on!!!
Now, a few years ago I did hear a rumour that Timbre+ might be opening on East Coast in one of the new developments – not seen it yet though.
Also a couple of years ago I did apply for the Timbre+ food incubator program, but sadly I am too old and needed to go for it full-time only. 
Timbre+ Iskina Cebu & Kebabs Faktory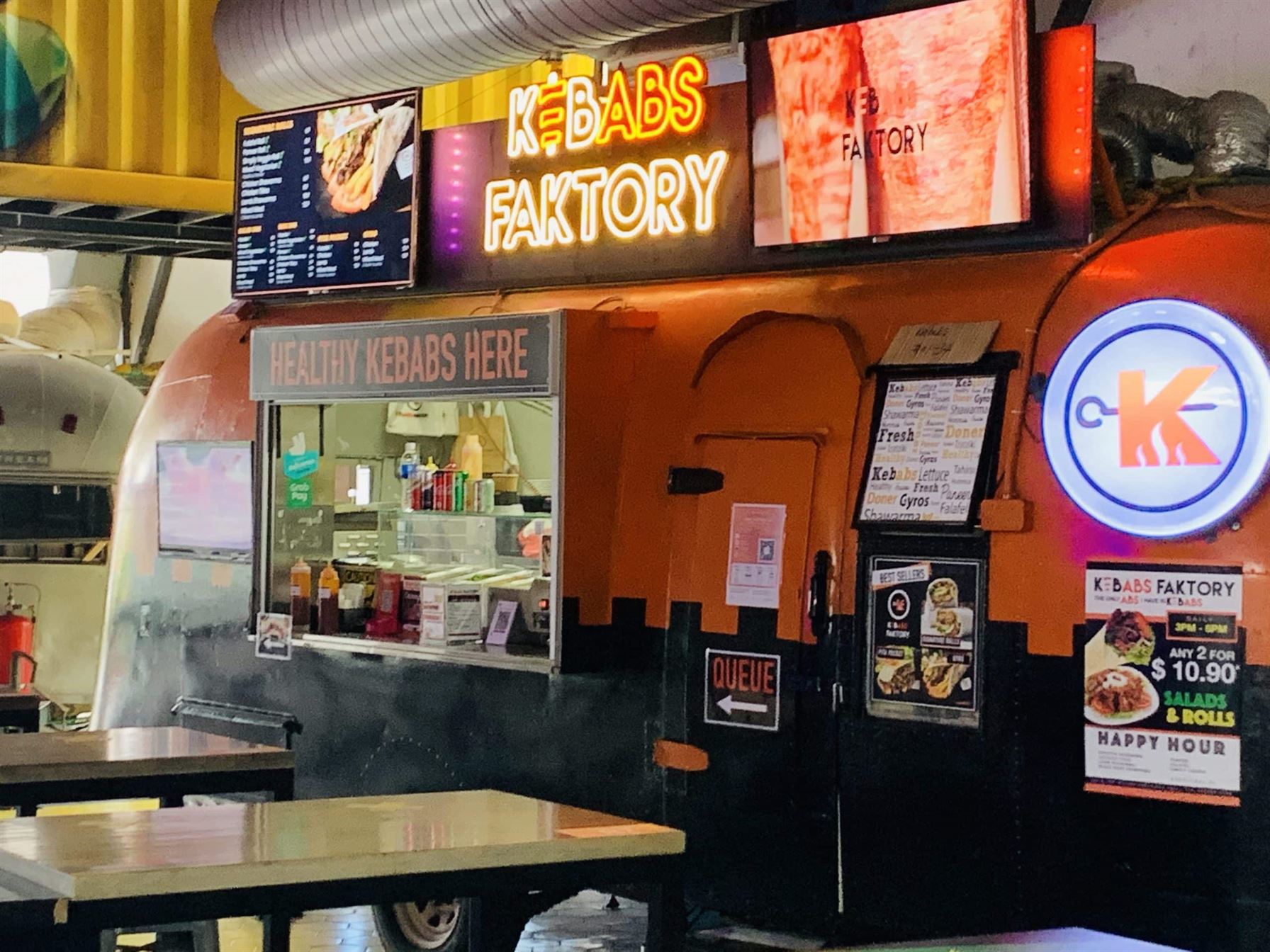 We hope you like this little write up about Timbre+ Iskina Cebu & Kebabs Faktory. We had such a cracking lunch today. So much was on offer, but man oh man did we choose well with the kebabs and to die for Lechon. Hoping that the next MOH.Gov release of Covid means that the music starts again. We will absolutely be on our way back for a big family dinner here. Wifey and I have to have more Lechon and we just get our hands on the Sisig from Iskina Cebu. We love you Timbre+. Keep it going guys and see you very soon.
ENJOY!!!
Connect with Us on Social Media