Cheese Stuffed Brekkie Meatball Shots – cracking family recipe
This was a cracker. The wee man loved his breakfast today. Also just to state, look what happens if you make a little effort and make it interesting for your kids… Well, funnily enough, they eat what you put on the table in front of them. Give it a go. Imagine a 6-year-old face when you serve this up for breakfast for him/her. Yeah, eyes wide open with the WOW of what he just saw he was going to be eating. Questions & intrigue. Don't forget we eat in this order; eyes, smell, taste…
These look so cool served like this,
They smell divine with the herbs and garlic, and
Taste absolutely superb with all the flavours punching through with every juicy bite.
Cheese Stuffed Brekkie Meatball Shots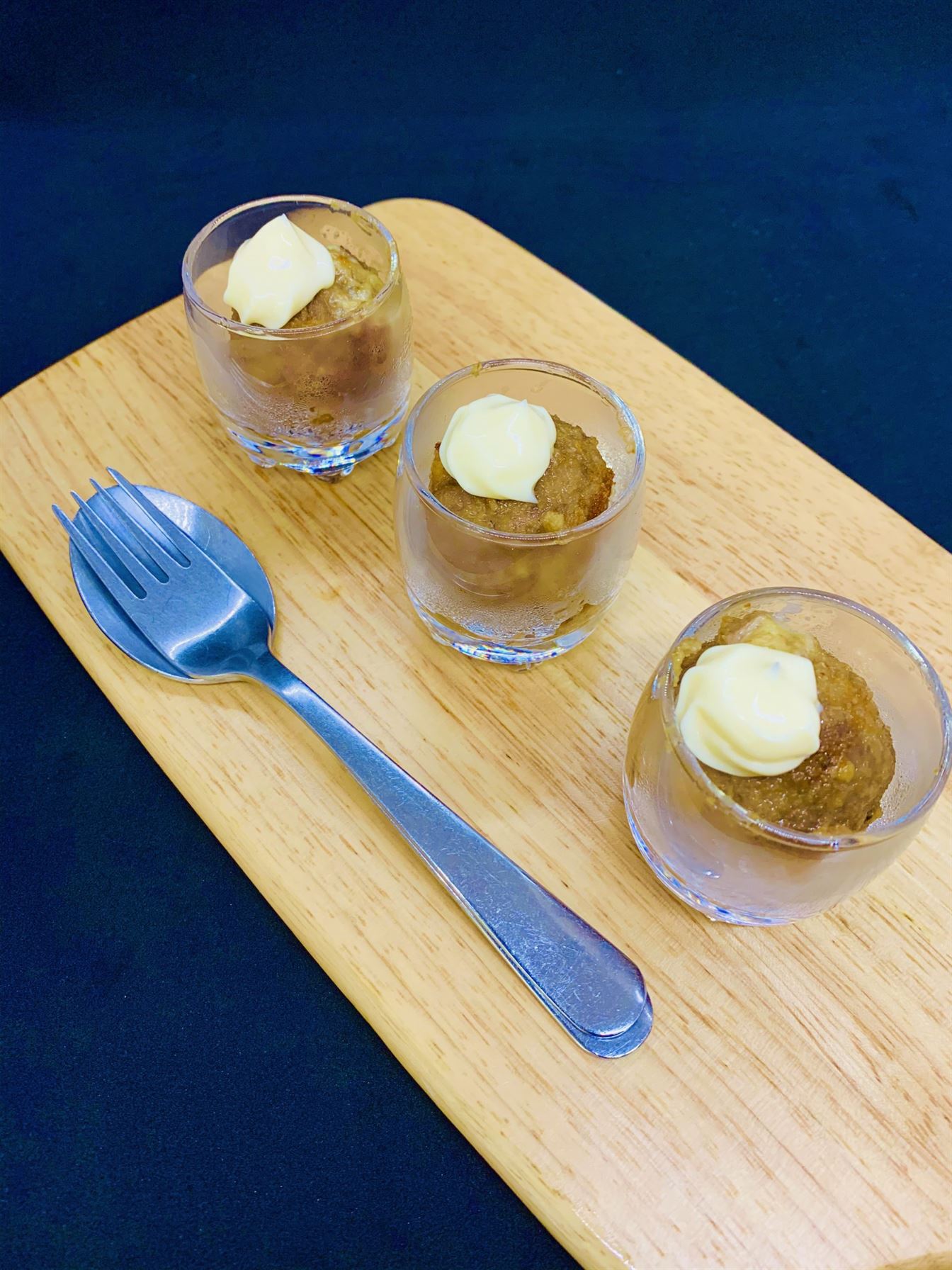 Cheese Stuffed Brekkie Meatball Shots
You will need the following to make 4 rather ample-sized meatballs;
1x Wagyu mince beefburger from Shaun @ Orca
1x pinch Italian mixed herbs
1x Tsp Soy sauce
1/2 cup breadcrumbs
1x Tsp fried garlic (you can buy this pre-made at the supermarket)
4x small cubes of cheese – I used Monterey Jack
Sea salt & cracked black pepper
Japanse mayo (or similar)
And here we go;
In a bowl add the mince and mix well together with;

Garlic
Soy sauce
Italian mixed herbs
Sea salt & cracked black pepper

Divide the mix into 4 equal parts and roll them into balls;
Make a little indent in each ball and place a cheese cube in and then cover over and roll back into a ball;
Sprinkle them all over with breadcrumbs and lay them on a greased baking tray;
In the oven they go for 10-15 minutes at 200 degrees until nicely cooked through & browning;
Pop each ball in a shot glass and top it with a dollop of Japanese mayo and serve up on a platter.
There you go. This is a winner. Cheese Stuffed Brekkie Meatball Recipe was clearly loved by the little man who ate the lot. I kid you not. I just took his empty glasses to the sink. You will notice I prepped for four and served three. One seems to have disappeared. I wonder where that went? Yummo – ENJOY!!!