ChillaxBBQ Stay@Home Recipes #4
Pulpo 'w' Smoked Paprika Lentils
So today the ChillaxBBQ Stay@Home Recipes #4 went up a notch as I. brought out Pulpo, or Octopus and created Pulpo 'w' Smoked Paprika Lentils. Octopus is a bitch to cook if you want it nice and tender. Like an hour and a half low and slow. I have no idea how they do this so well in restaurants. Perhaps it is cooked the day before or that morning and then finished off during service? I don't know, all I do know is that it is a ball-ache, AKA labour of love as I do love making this as Wifey & #1 love it so much. So, this was their dinner tonight. I buy my Octopus from our mates at RedMart. It comes from Spain and is like 3 good-sized legs with no head, beak etc. Much easier to start.
Let's get into it and see how ChillaxBBQ Stay@Home Recipes #4 turned out.
This is Pulpo 'w' Smoked Paprika Lentils.
First things first. Make sure you buy frozen octopus, or if you buy fresh then freeze it. The freezing and thawing have a reaction to the Octopus meat to tenderise it. You still need more steps to get it ready to eat but this is a great 1st step on that journey. The second step is taking the thawed Octopus leg and dropping it for 2 minutes into heavily salted boiling water. Take that out after the 2 minutes and set it aside as next up is an aromatic slow bath.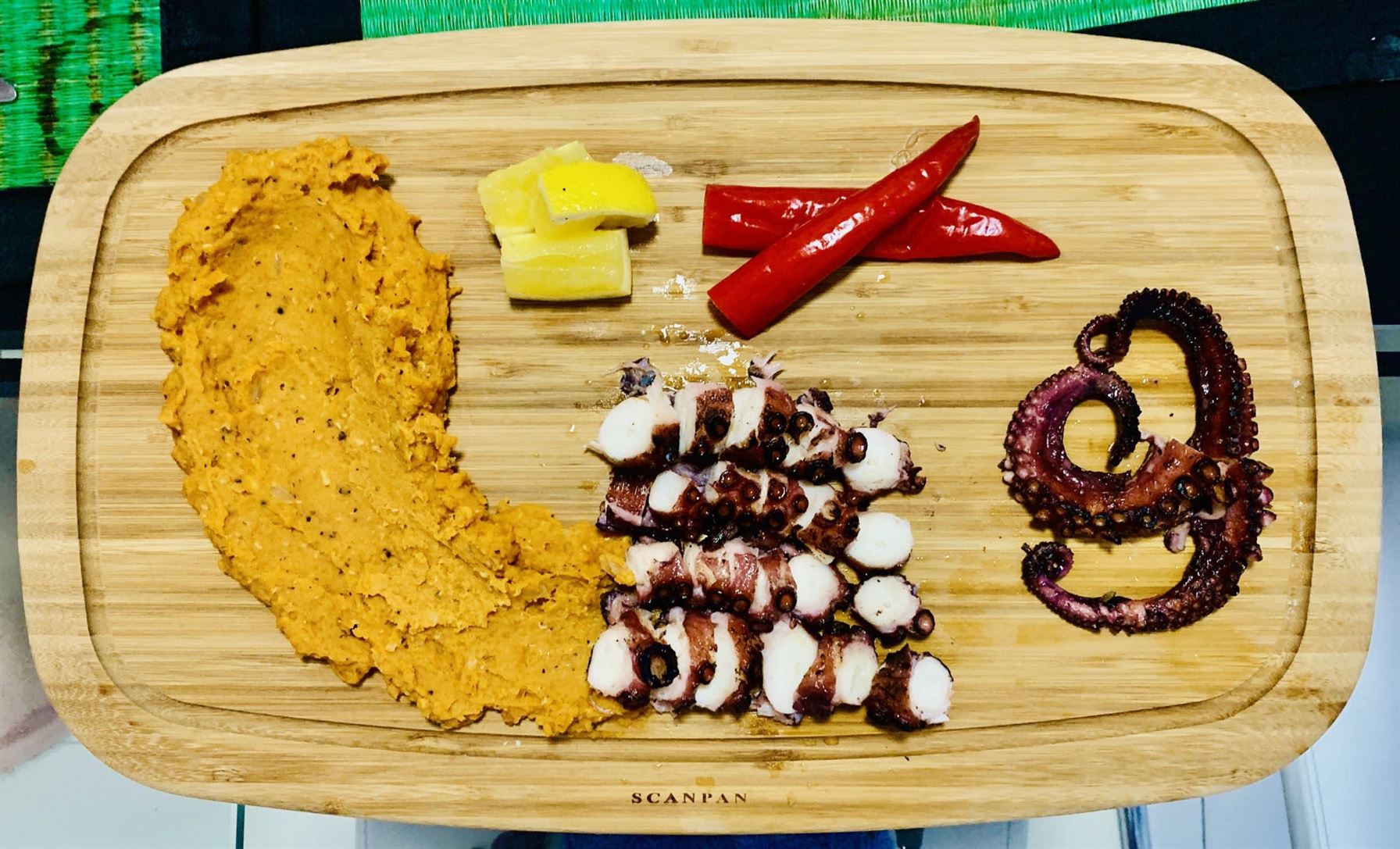 There we go. ChillaxBBQ Stay@Home Recipes #4. Don't complain you don't have the ingredients at home. Plan ahead and RedMart it, that's what I did. Mind you the next RedMart delivery slot these days seems to be in 2030 (and I don't mean half-past eight at night), so you have some time to prep. It's a cracking dish and a bit of a WOW for those concerned that will be eating it. Have a go at my Pulpo 'w' Smoked Paprika Lentils. She is a cracker, go on try it and – ENJOY!!!
Is Life a Recipe YouTube Channel