ChillaxBBQ Crispy Paprika Pork Belly Skin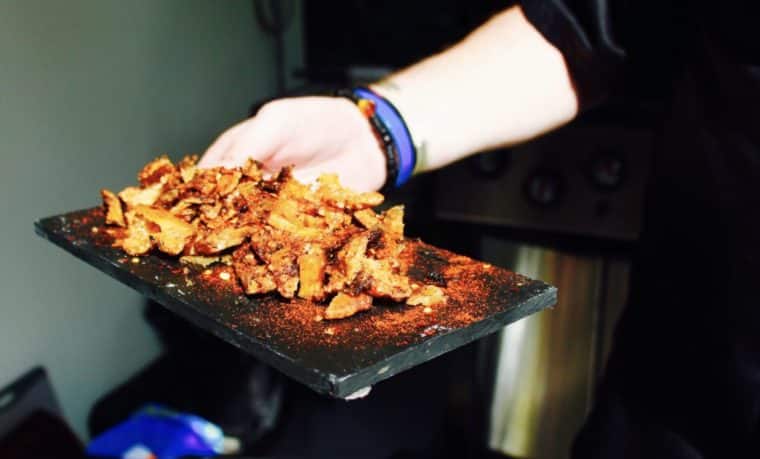 ChillaxBBQ Crispy Paprika Pork Belly Skin
Holy shit! Do you want beer food? Look no further. You have to get in to my ChillaxBBQ Crispy Paprika Pork Belly Skin. This is insanely good, and seriously so simple to me. It really is. In fact this is likely to be one of the shortest blogs ever. Read on.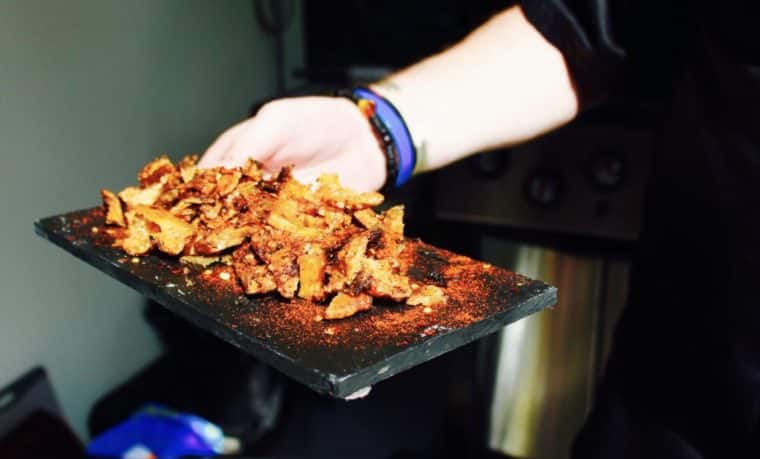 Blink and you will miss this recipe for ChillaxBBQ Crispy Paprika Pork Belly Skin, seriously;
Take one pork belly, skin only;
Stab it all over on the skin side with a small sharp knife;
Drizzle some oil over both sides;
Sprinkle a good good pinch of cracked black pepper, sea salt and paprika all over the skin and get your hands dirty rubbing it in;
Whack her in the over for 3 hours on 90 degrees;
The bash it up to 240 for 20-30 minutes until the skin crackles up;
Finally cut in to little bits, serve on a platter and dust with more paprika and chili flakes;
Serve and move hands away from the eating area as this is gonna get busy!
Seriously how easy, but effective is ChillaxBBQ's Crispy Paprika Pork Belly Skin. Hoping you will book us to sample it, but also plagiarise and gave a go yourself if you want – ENJOY!!!
Is Life a Recipe YouTube Channel
(Visited 19 times, 1 visits today)