Viva Mexico Siem Reap
On day 2 after much temple exploring we found ourselves down in the old town. After a very quick wander around the market, the kids started to moan of hunger pains. We made a quick scan of the street and decided to go to Viva Mexico, Siem Reap. There are two of these restaurants in the city centre. It was packed, which is a good sign.
Viva Mexico, Siem Reap gets a solid 3.5 out of 5. The food was quality, was served quickly, and did not break the bank. It was not gourmet food by any standards, but it really was a great family restaurant. I will give only one comment for advice; guys your menu is massive, way too big.
It's located on the corner of old market area. The restaurant phone number is: +855 92 209 154. We ate a tonne of food, had some refreshing beverages and jumped a tuk-tuk to get home for a nice early sleep. Temple hunting and copious amounts of food will do that to you. What did we eat at Viva Mexico, Siem Reap;
Homemade nachos with a scrumptious tomato relish dip;
Chili con carne;
Pulled pork burrito;
Grilled beef steak chimichanga;
Cheese quesadilla; and
Pepperoni pizza (yes I am annoyed with Amy's eating habits).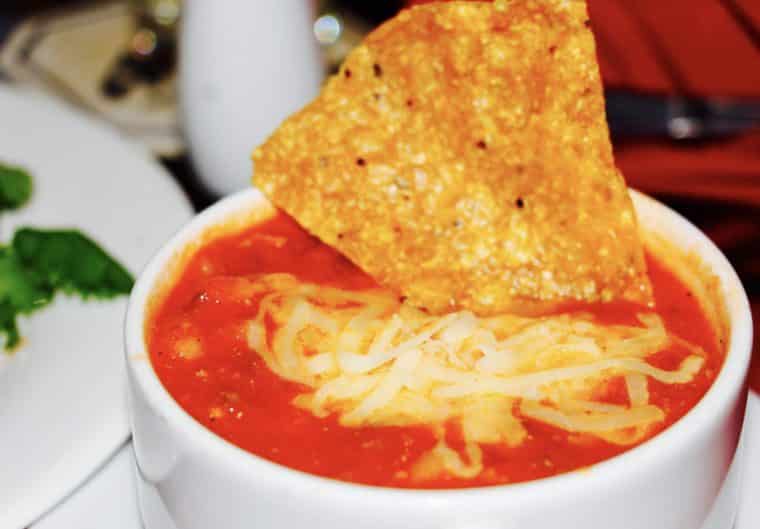 I would have this again and again – great work Viva Mexico, Siem Reap.
So there you have the rather good family restaurant, Viva Mexico, Siem Reap. We absolutely would go back to this place to try out more dishes. It was a great selection. Perhaps too much choice though Viva. Don't try to be Mexican, Khmer and Western all in one location. It left confusion re what the restaurant was trying to be, especially with your name. If you are in Siem Reap, get down to the corner of Old Town and get stuck in. It really is rather good – ENJOY!!!