Savour the Flavours of Thailand: Sanook Kitchen Arrives at PLQ!
Sanook Kitchen, a popular Thai restaurant chain in Singapore, is expanding its presence with the opening of a new outlet located at #03-28/29, PLQ Mall, Level 3. Known for their authentic and unpretentious Thai cuisine, Sanook Kitchen has already garnered a loyal following in Singapore with several existing outlets across the island, including, East Point Mall, Kallang Wave, Funan, Parkway Parade, Jewel, Suntec City, Tampines 1, Vivocity and Bedok Mall.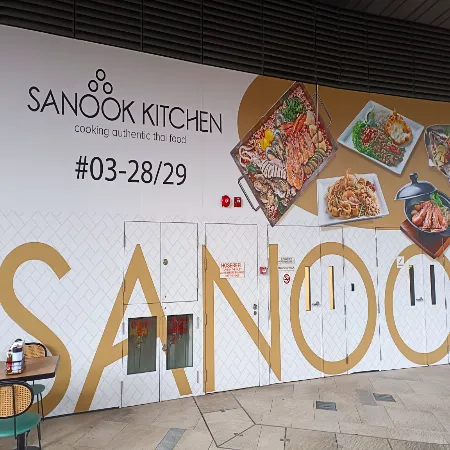 Sanook Kitchen PLQ will offer an extensive menu, catering to the diverse tastes of its patrons. One of the highlights is the Sanook Kitchen Pad Thai, a classic Thai dish that showcases the perfect balance of sweet, sour, and spicy flavours, combined with the delicate texture of rice noodles, fresh vegetables, and succulent prawns. This popular dish is a must-try for anyone visiting Sanook Kitchen.
At Sanook Kitchen Singapore, the taste of originality is what keeps customers coming back for more. With a commitment to using only the finest Thai spices and ingredients, the restaurant ensures that the authenticity of its dishes remains uncompromised. Sanook Thai cuisine is a celebration of the rich culinary heritage of Thailand, and the new outlet at PLQ Mall will bring these delectable flavours to even more food lovers in Singapore.
Sanook Singapore is dedicated to providing a comfortable and inviting atmosphere for diners to relish their meals. The warm and welcoming ambiance of the restaurant, combined with the delightful dishes, creates an unforgettable dining experience that leaves customers craving more.
In summary, the new Sanook Kitchen outlet at PLQ Mall promises to be a haven for Thai food enthusiasts who are looking for an authentic and affordable culinary experience in Singapore. With a wide variety of dishes on offer, including the mouthwatering Sanook Kitchen Pad Thai, Sanook Kitchen continues to solidify its reputation as a top destination for Thai cuisine in Singapore.
Sanook Kitchen PLQ Address
Address: #03-28/29, PLQ Mall, Level 3