Mami Midah Briyani: Located at Eunos Crescent Market & Food Centre
Mami Midah Briyani is a renowned hawker stall based in Eunos in Singapore, known for its authentic and mouth-watering nasi briyani dishes. The stall initially started at Geylang Serai Market and quickly gained popularity due to its delicious and fragrant nasi briyani. Owing to its increasing demand, Mami Midah Briyani shifted to its current location at Eunos Crescent Market & Food Centre.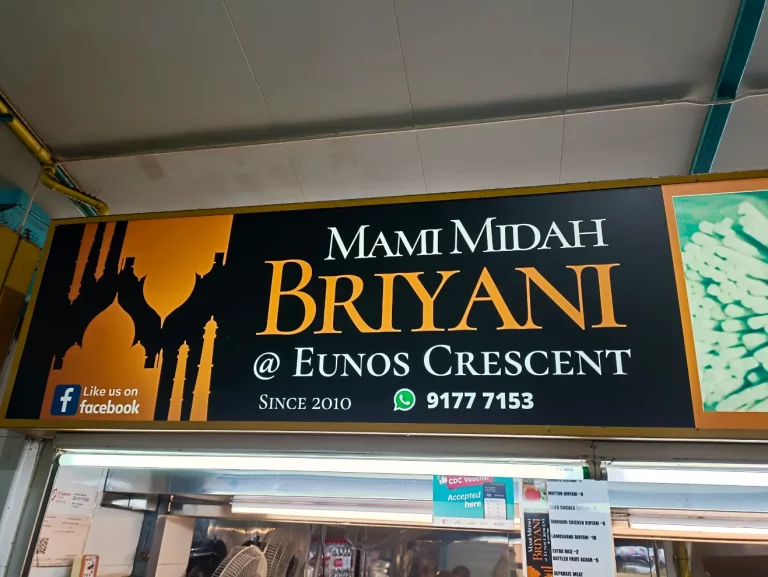 Mami Midah Briyani Family Run Business
This family run business starts daily with Nazir's mother getting up in the early hours to prepare the food for the day. Nazir and the family operate the stall 7 days a week, from 11.30am through to 6pm but many o the local favourites are sold but by the end of lunch time, so be quick!
The Unforgettable Briyani Experience
Mami Midah Briyani is celebrated for its original and famous nasi briyani from Geylang Serai Market, featuring fragrant long grain rice. The stall serves a variety of briyani dishes, with each plate being an explosion of flavours that keeps customers coming back for more no matter where the location has been changed to because it's that good.
The Secret to Mami Midah Briyani's Success
The success of Mami Midah Briyani can be attributed to several factors that set it apart from other nasi briyani stalls. Located in the Eunos Crescent neighbourhood, Mami Midah Briyani has built a strong reputation in just a few years.
One of the secrets behind their exceptional briyani dishes is their unique approach to crafting recipes influenced by Malay rather than Indian Muslim cuisine. This culinary twist allows them to create a flavour profile that is both familiar and new to briyani enthusiasts.
Their commitment to using the freshest ingredients ensures that every dish is full of vibrant flavours. Mami Midah Briyani's chicken, for example, is doused in a curry that is thicker than usual, while the rice boasts a strong masala scent. This combination creates a delightful harmony of sweetness, sourness, and spiciness.
Furthermore, Mami Midah Briyani continually innovates its menu, offering exciting specials to keep customers engaged and coming back for more. This dedication to creativity, combined with their unwavering commitment to quality and authenticity, is the true secret to Mami Midah Briyani's success.
KF Seetoh Mami Midah Briyani Review
A review by KF Seetoh in Makansutra can be highly beneficial for a hawker stall, as he is a prominent figure in the food industry, particularly in the street food scene. He is the founder of the World Street Food Congress and Makansutra, which is a well-known food guide that showcases Singapore's street food culture.
Receiving a review from KF Seetoh in Makansutra would mean that the hawker stall has been noticed and acknowledged by an influential and knowledgeable food critic. This recognition can help increase the stall's credibility and reputation, attracting more customers and potentially leading to increased business. It can also provide the stall with exposure to a wider audience, as KF Seetoh's reviews are followed by food enthusiasts both locally and internationally.
Check out the KF Seetoh review below and the Makansutra Salutations from 2021!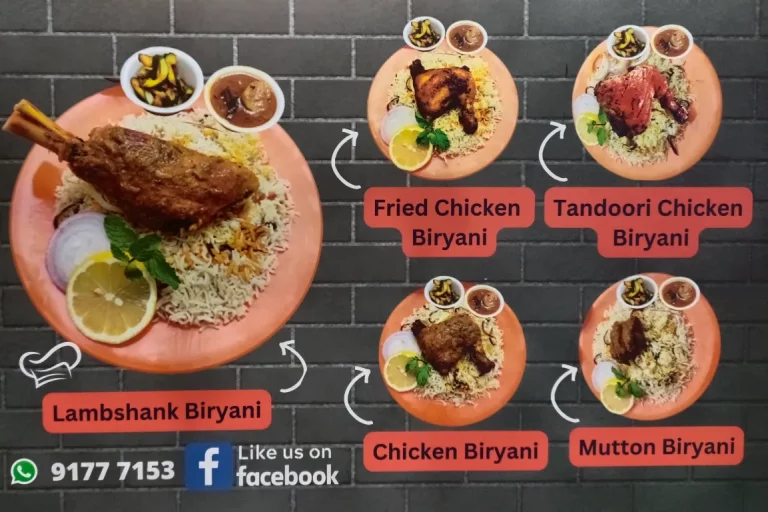 Mami Midah Briyani Lamb Shank Briyani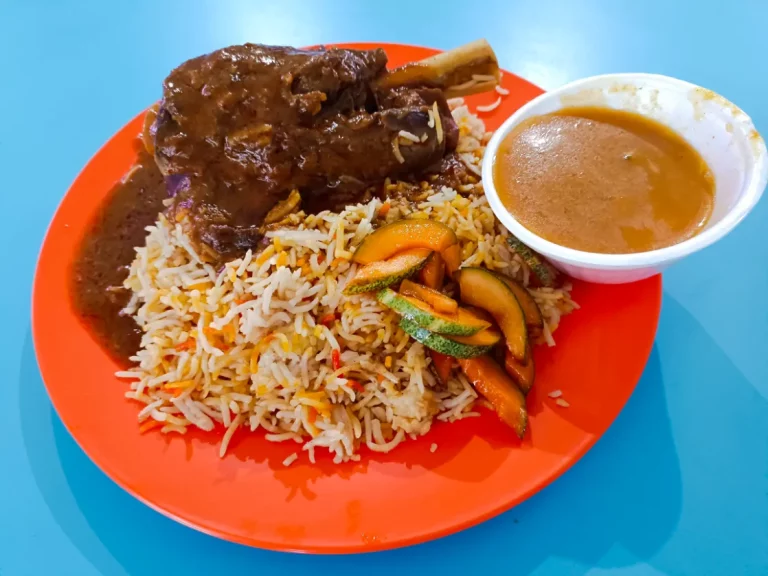 Mami Midah Briyani is already renowned for their delicious nasi briyani dishes, and the Lamb Shank Briyani is no exception. This dish is a scrumptious and luxurious treat, featuring a succulent lamb shank as its centrepiece. Preparing the perfect Lamb Shank Briyani requires attention to detail and the use of high-quality ingredients, which is evident in Mami Midah Briyani's version of this classic dish.
The result is a beautiful, aromatic Lamb Shank Briyani that is a true feast for the senses. The tender, flavourful lamb shank, combined with the fragrant spiced rice, creates a symphony of taste that is difficult to resist. Mami Midah Briyani's Lamb Shank Briyani is a testament to their commitment to quality and culinary excellence, ensuring that every bite is a memorable experience.
The Signature Mutton Briyani
The mutton briyani is a must-try for any nasi briyani aficionado. Tender and succulent mutton pieces are cooked to perfection and served with fragrant, spiced rice. The dish is beautifully presented, with vibrant colours and enticing aromas that will have your taste buds tingling with anticipation.
Chicken Briyani for Poultry Lovers
For those who prefer chicken, Mami Midah Briyani offers a delicious chicken briyani. The juicy, marinated chicken is cooked to perfection, with the flavourful spices infusing into the meat. Paired with the fragrant rice, it is an unforgettable dish that will leave you craving more.
Mami Midah Briyani also caters to vegetarians with their delightful vegetable briyani. The dish is packed with a variety of vegetables, cooked with an assortment of aromatic spices. The result is a flavourful and satisfying meal that even meat-lovers will enjoy.
Mami Midah Briyani Contact Details and Operating Hours
Mami Midah Briyani Contact Details and Operating Hours
Address: Eunos Block 4A #01-17, Singapore 402004
Telephone: +65 9177 7153
Opening Hours: 11.30am am to 6pm (but check their Facebook Page for updates)
Nearest MRT Station: Eunos
Facebook Page: Mami Midah Briyani Eunos Hawker Centre