I love a bit of skirt
Isn't it amazing how things change? When I was 16 chasing skirt had a completely different meaning. Now at 52 years old a piece of skirt becomes something else as a context. It really is one of my favourite cuts of meat. Both the inside and outside skirt steak are the trimmed, boneless portion of the diaphragm muscle attached to the 6th through 12th ribs on the underside of the short plate. It's covered in a tough membrane that you really need to trim away before cooking. I think it is sort of revered by us consumers as a poor man's cut, but by Chefs as some of the best of the beast. I really love it, I love a bit of skirt. It is flash-fry cooking too. It's so quick to a finish.
Family dinner time tonight and I made this and wifey made some delicious spuds and roasted Brussels sprouts. Hell yes!!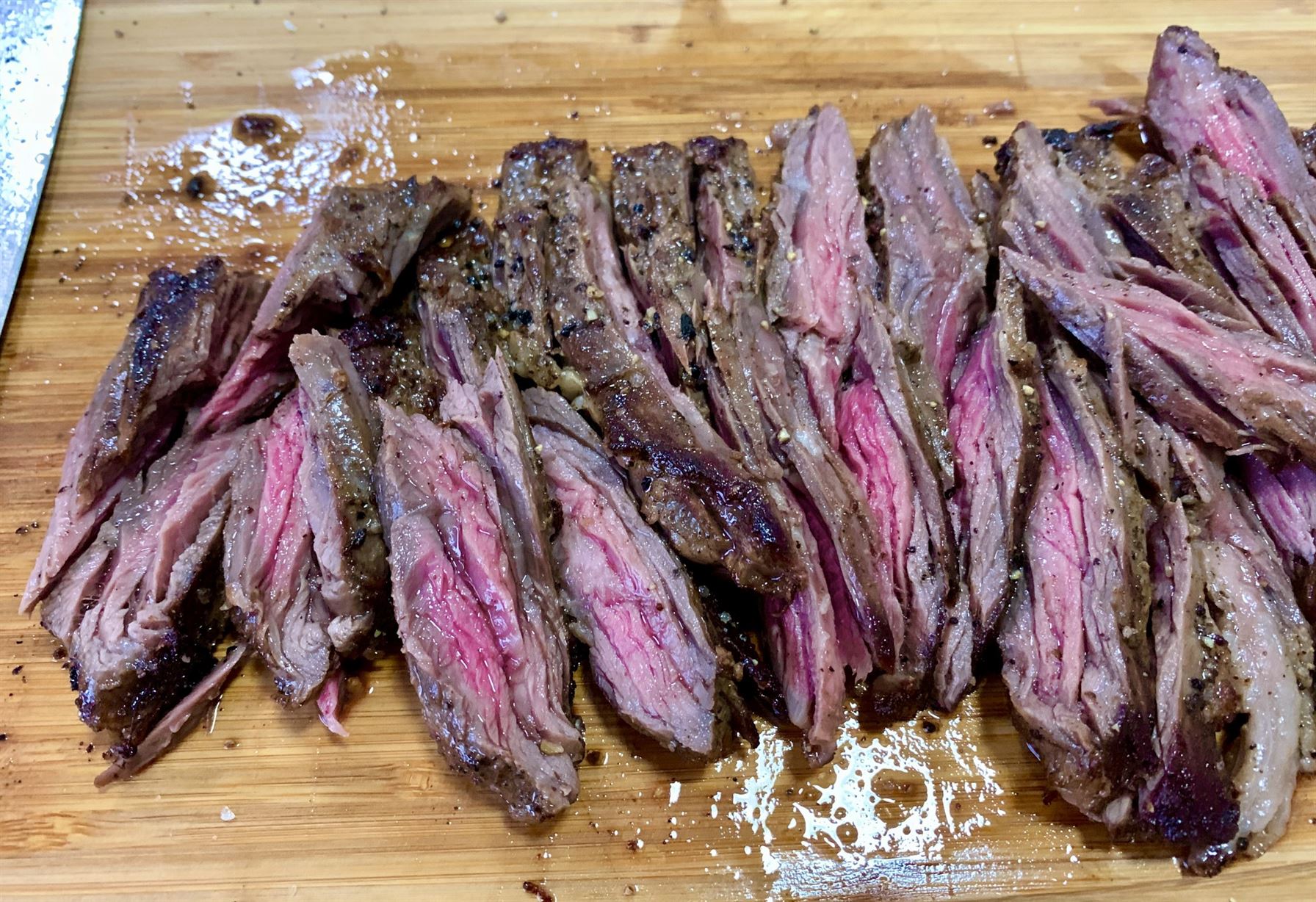 And there it was. I love a bit of skirt. Just a brilliant cut of meat you have to try one day. Keep it simple. Just sea salt, cracked black pepper would absolutely be enough, to be honest, but occasionally for variety, a little garlic or garlic salt is groovy. It's so simple to prep, cook and plate this meat cut. Get it, and ENJOY!!!