8-Hour Wagyu Beef Cheeks
My BFF, Shaun @ Orca indirectly threw down a foodie gauntlet by announcing on his WhatsApp group that he had Wagyu Beef Cheeks in stock. Holy shit. Challenge accepted buddy. Like skirt steak, cheeks are not a usual 'cut' you'd be buying or seeing on too many menus. So any time he throws in a googly like this, I am all over it, especially when it mentioned the Wagyu word too. These bad boys arrived and were super-marbled monster cheeks, must have been a huge bloody cow. I trimmed off the 'silver-skin' and that was that they were ready for their 8-hour bath in yumminess.
These are both #BillWallaceFriendly & #KnibbsyKiddleWagyuFriendly as all were from the fridge at the time of cooking… OK, the beef cheeks arrived a day or so before, but still, they were in the fridge… These are going to be amazing. Let's get to them…
8-Hour Wagyu Beef Cheeks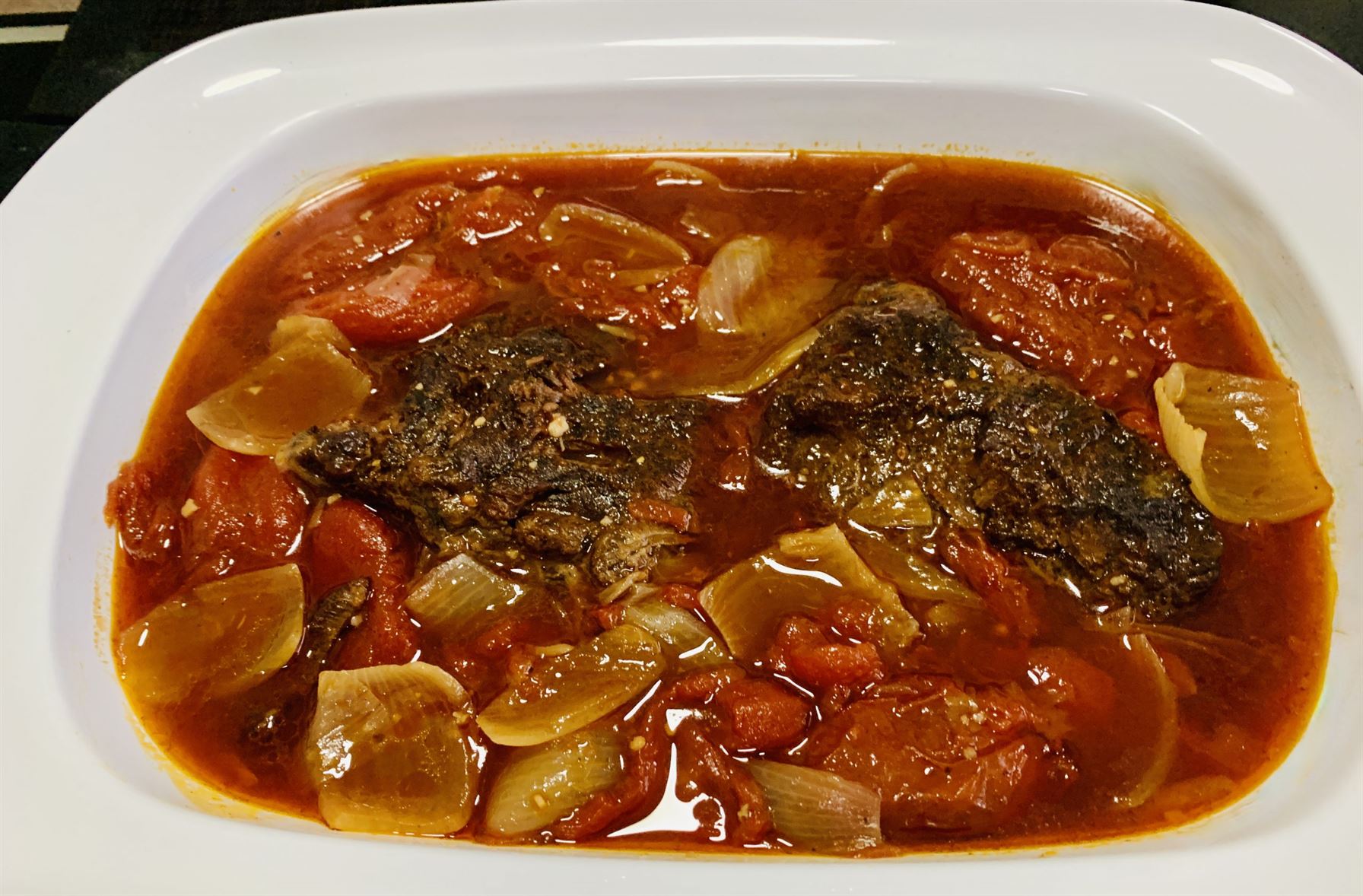 Let's go, let's go;
In a smoking hot pan add a little fat or butter and sear off those beef cheeks on all sides – until you get a nice brown char on them all over;
Set those aside – you are basically adding flavour and keeping the juices within the meat;
I used my French cast-iron pot for this as it is going low and slow – into that add;

1 Tbsp finely chopped garlic
1/2 bottle red wine
1 Ltr beef stock
2 tin of peeled plum tomatoes – juice and all
1/2 bar of 90% cocoa chocolate (yes you read correctly)
2 red onions – peel and cut to quarters
A seriously good pinch of sea salt & cracked black pepper
And immerse those beautifully charred beef cheeks of course

Throw the pot in a pre-heated oven at 150 degrees for 8 hours – yes EIGHT HOURS, just leave the bloody thing alone;
This is low and slow baby – when you take this out those beef cheeks will be like beefy butter, super-soft, ever so tender, moist and double-delicious;
I served this up in a platter as you can see – I had to be very careful with the beef cheeks as they were literally falling apart;
Served with white rice.
My word this was good. I kid you not, the beef cheeks just fell apart. Your great-granny could eat this without her teeth. If only it was bloody cold outside this would be classic UK comfort food, like Mum used to make in the UK for us kids. 8-Hour Wagyu Beef Cheeks is a must for all those missing that comfort food from home. Ping Shaun direct or click the company logo to go to his web site and get some of these beef cheeks. I'll be ordering a shit tonne more of these, that is for certain. They made this dish sing. And they had a beautiful voice. A cracker from Kitchen Kennett. ENJOY!!!
(Visited 48 times, 1 visits today)