Naumi Boutique Hotel | Seah Street | Singapore | Staycation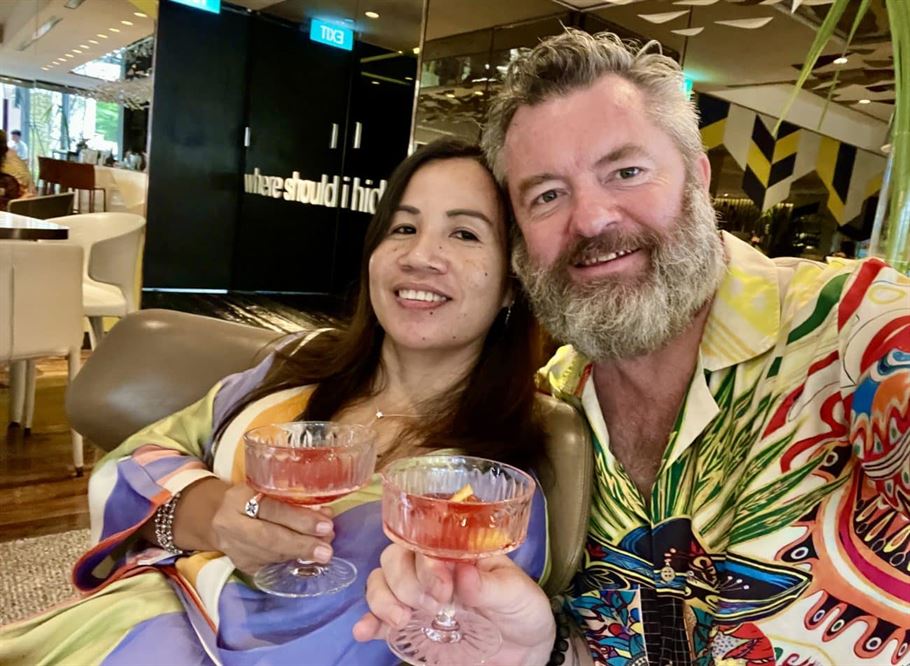 Naumi Boutique Hotel | Seah Street | Singapore | Staycation
Birthday & Wedding Anniversary over one long weekend. There is only one thing for it. Staycation.
We managed to persuade Jude Jude to allow Mum and Dad go-it-alone and so we did. We wanted something not mainstream so chose boutique and so glad we did as Naumi Hotel @ Seah Street is a cracker.
Accompanied by an awesome restaurant and bar that is serving up Venetian food with ingredients air-flown in daily – that is Florian on the ground floor. And to top it all off (literally) there is an uber-cool rooftop bar and affinity pool with just the most amazing views of our little city. It is stunning and the best in the city in my humble opinion.
Great food.
Amazing restaurant and bar.
Awesome location.
Great views.
Superb staff.
Even the artwork was worth the stay to see it. Great work Naumi – that was an awesome stay despite some silly hiccups; – door key not work making us wait another 40 minutes – no towels – you had run out – etc. Hey, do not worry it did not spoil a thing. Our experience was fantastic and we'll be seeing you again soon hopefully!!!
This little boutique hotel reminds me of my trips to NYC and staying at Ian Schrager Hotels. Stunners too.
This gets a high recommendation from Wifey and me, as we loved it.
What a memorable staycation, anniversary and birthday.
ENJOY!!!
_____________________________________________________________
If you enjoyed this Naumi Boutique Hotel | Seah Street | Singapore | Staycation and want to keep up with the channel be sure to Subscribe: https://www.youtube.com/channel/UCAGSwHlUmRrsjg8B0OhJPEw?sub_confirmation=1
Connect with me on Socials:
Facebook: https://www.facebook.com/islifearecipe
Twitter: https://twitter.com/Islifearecipe
Instagram: https://www.instagram.com/islifearecipe/?hl=en
Tumblr: https://www.tumblr.com/blog/view/islifearecipe
Facebook: https://www.facebook.com/chillaxbbq
You'll see many many other recipes on the channel and heaps of restaurant and hawker reviews too.
(Visited 6 times, 1 visits today)