Pan-Fried Bone Marrow
I really am trying to keep these to Bill Wallace Friendly recipes. So every time there is an opportunity to cook I rummage through our two fridges and freezers, and cupboards for inspiration. I spotted bone marrow, lemon, pine nuts and breadcrumbs. Hmmm, there we go. The recipe was made up in my head already. And that is as simple as it is sometimes. No real effort. Just cooking confidence, I suppose, of what will likely work together – bone marrow is really fatty so the lemon will help cut that, breadcrumbs will toast to almost fried bread with massive flavour, and pine nuts for flavour and texture. That is how ChillaxBBQ Stay@Home Recipes #43 – Pan-Fried Bone Marrow came about.
Let's have a look.
If you have never tried bone marrow you should. It is one of those 'less is more' dishes though. It is fatty as fuck and unctuous to boot. But it is so so decadent as well. For us, this is like fine dining, but we do sit in the nose to tail style eating community. It's fatty and buttery when you could it, you can dip it, spread it, bake it, roast it or as in this case pan-fry it. But never underestimate that this is heart-attack on a plate – but worth the risk!!!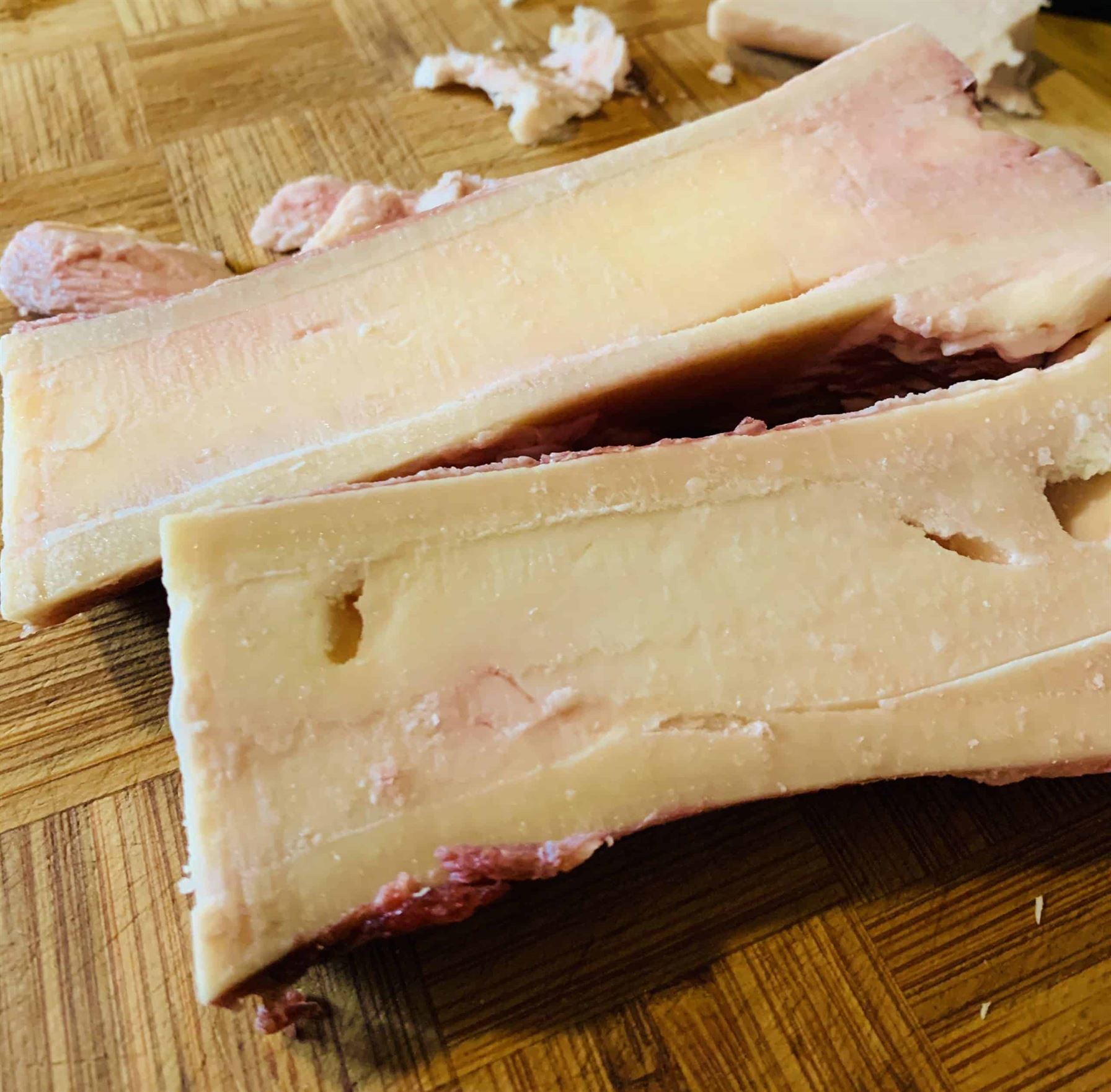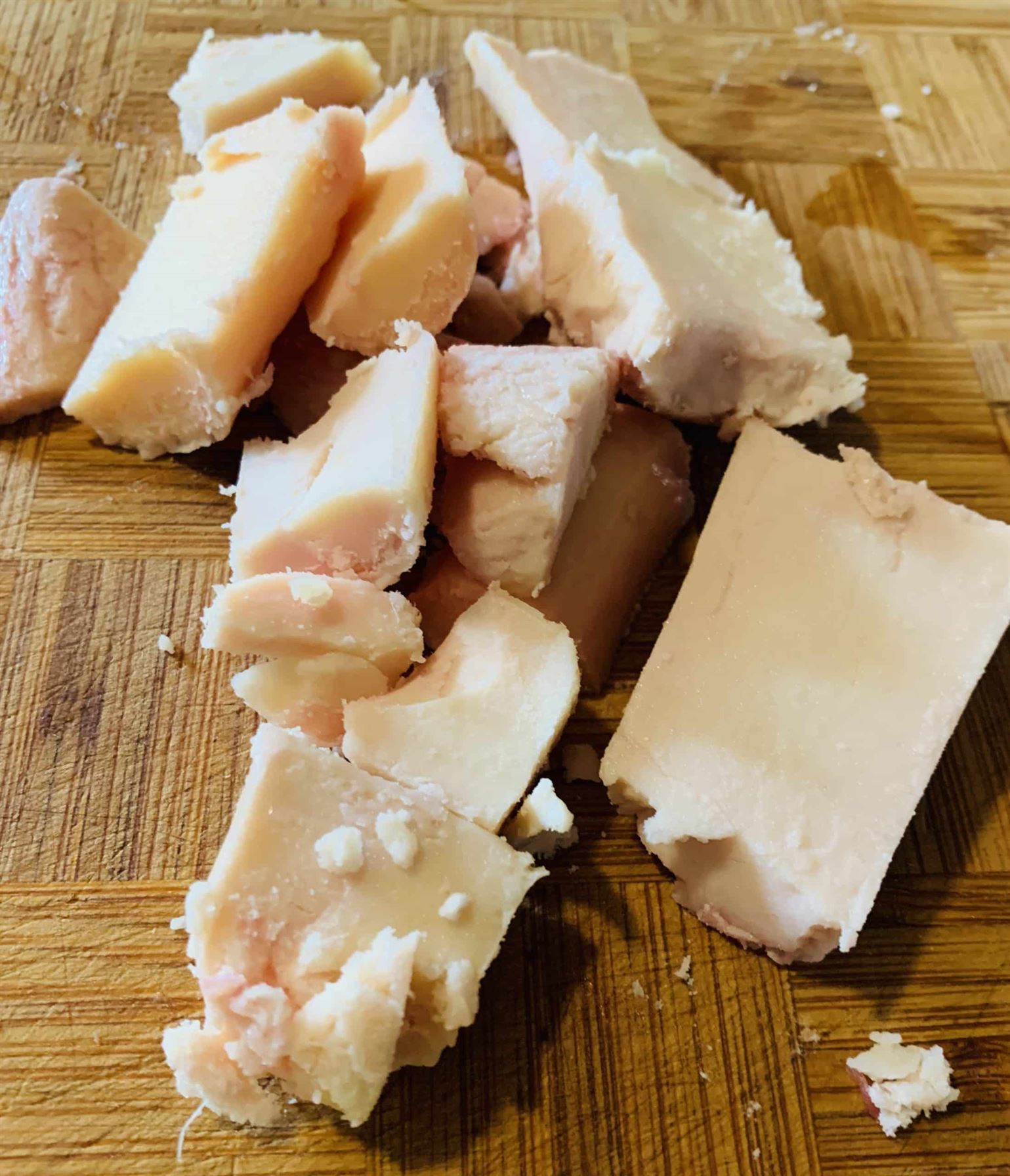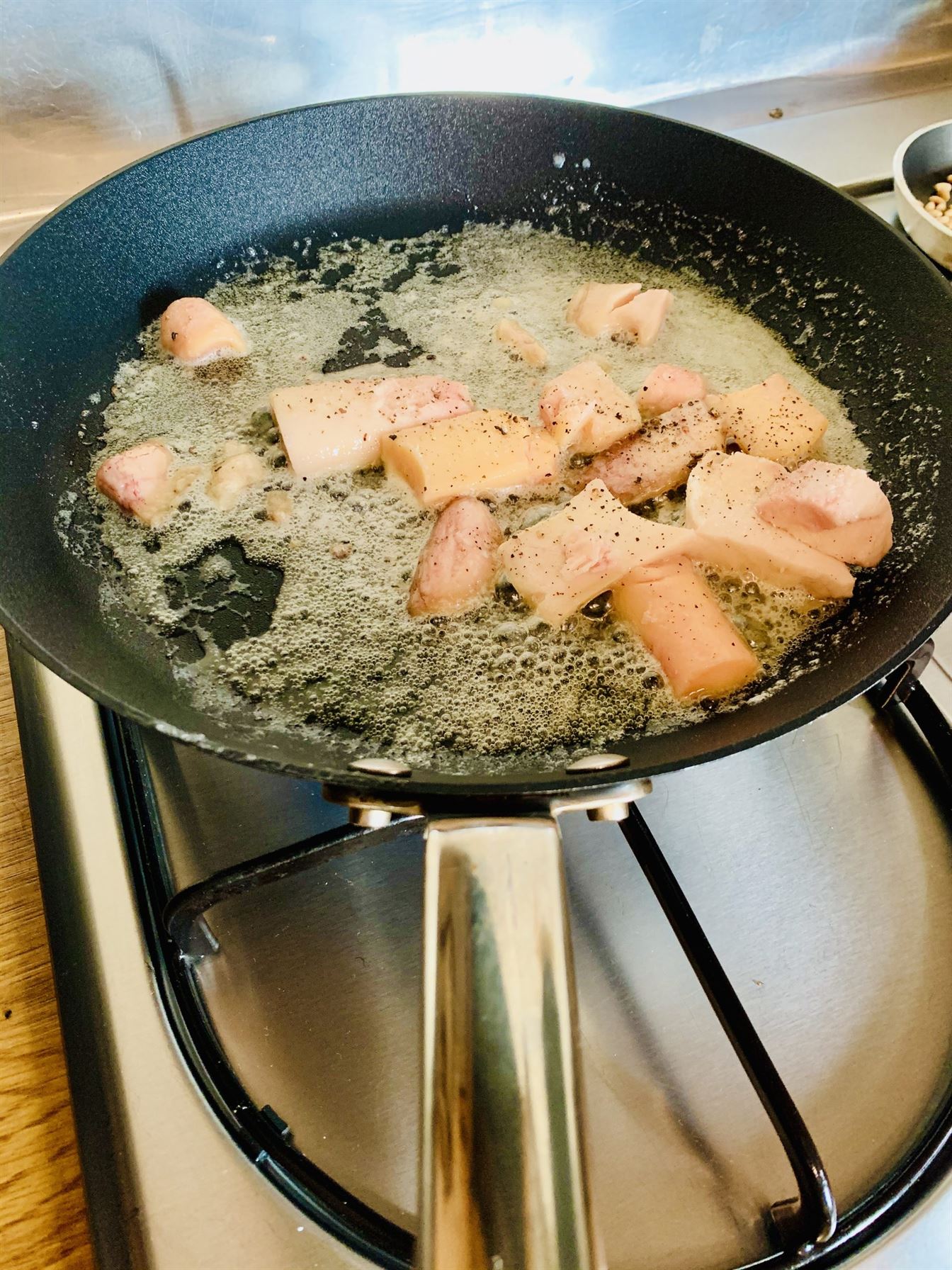 So my friends – here go with the ingredients for a starter for 4 peeps;
4 bone marrow bones – it is so much easier to buy them as I have pre-cut lengthways in half down the femur
1/3 cup of breadcrumbs
1/3 cup of pine-nuts
3 Tbsp fresh lemon juice
A block of Parmesan cheese
2″ knob of salted butter
Sea salt & cracked black pepper
2-3 slices of toasted bread cut to soldiers
And the old 1, 2, 3…
Get the knob of butter in your fry pan and get that on the heat;
Add in the bone marrow and fry it off a little until it starts to brown and crisp – you'll still have a lot of excess oil;
Throw in the sea salt and cracked black pepper, lemon juice, and bread crumbs;
Stir that around and continue to fry it off nice and slowly – the breadcrumbs will start to crisp up;
In a dry small pan toast off the pine nuts until they start to brown up and throw them in;
When it is all looking nice and crispy shave in some parmesan and mix it through to melt;
Serve that back into the cleaned bones (I zapped them in the oven at 200 for 20 minutes to kill any germs);
Pop those on a platter and serve with the toasted soldiers.
And that is ChillaxBBQ Stay@Home Recipes #43 – Pan-Fried Bone Marrow.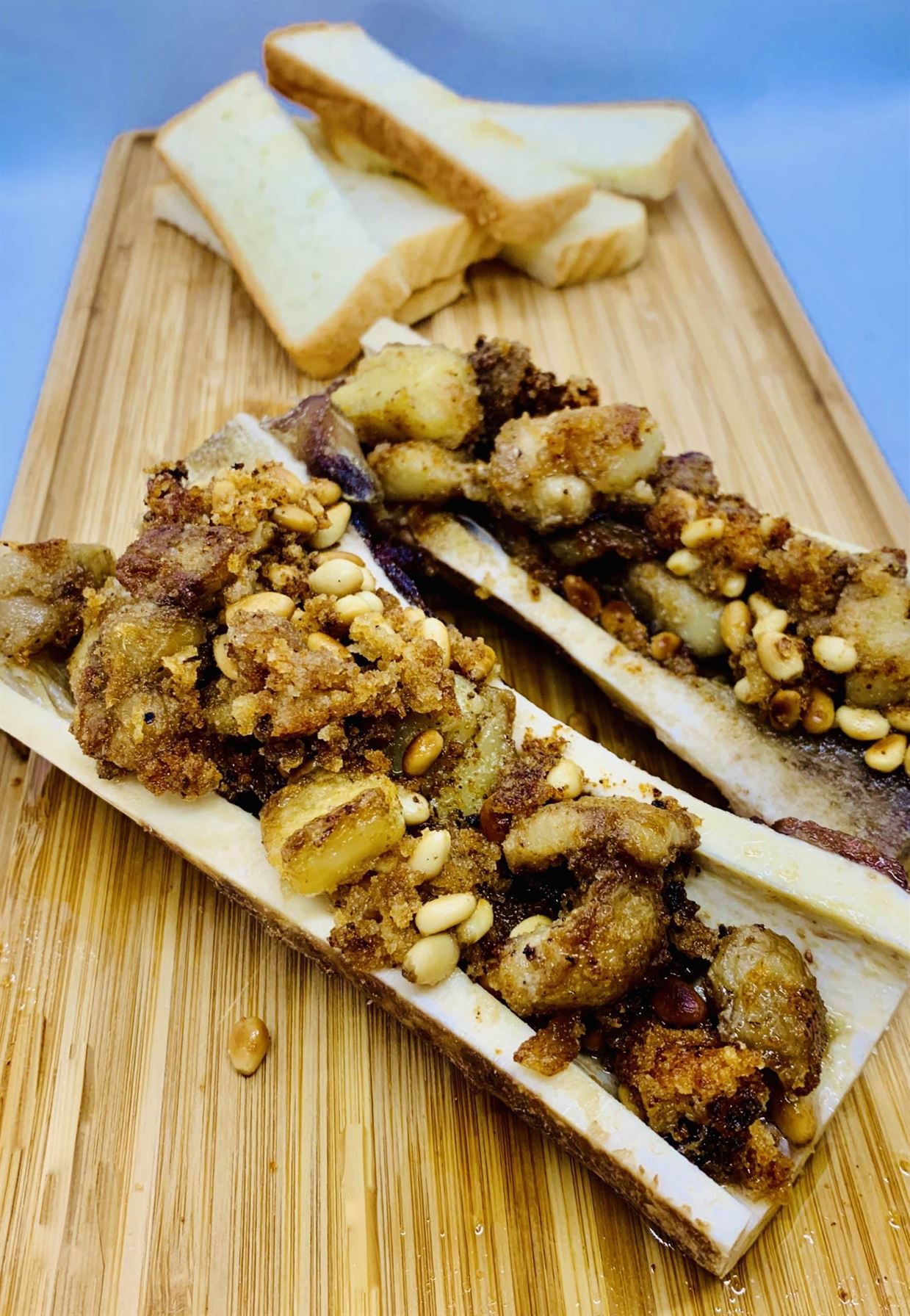 So there you have it, yet another #BillWallaceFriendly recipe from Kitchen Kennett. ChillaxBBQ Stay@Home Recipes #43 – Pan-Fried Bone Marrow. Have this occasionally as this is SERIOUS cholesterol on a plate, but cholesterol is absolutely bloody delicious. Remember FAT = FLAVOUR. This is especially good with that little citrus hit, nuttiness and the crunch of the breadcrumbs. It's a belter. Give it a go for a side dish or a rather unhealthy breakfast. Have it whenever you want, it is bloody delicious.
ENJOY!!!
Connect with Us on Social Media