Telstra's Social Committee BBQ with ChillaxBBQ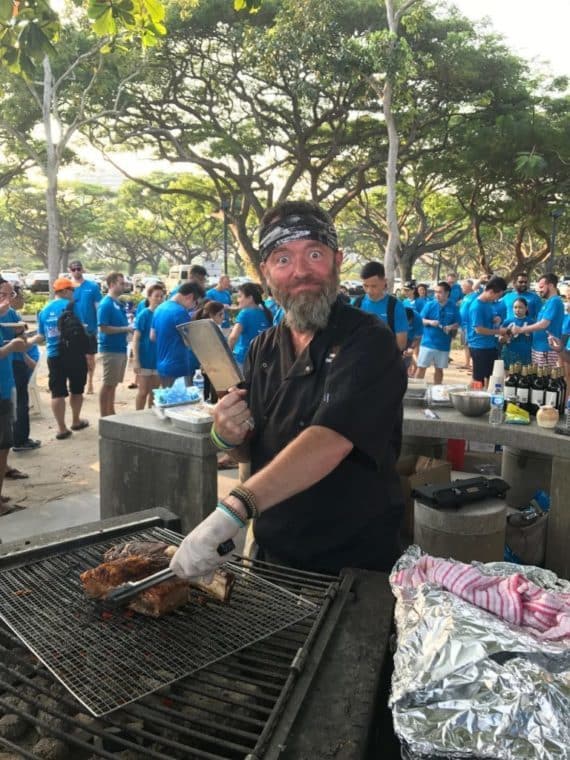 Telstra's Social Committee BBQ with ChillaxBBQ
An OMG moment. A calm before the storm moment. But then it happened. "Table for 100 please!" said Marjet, Country MD for Telstra. And so started Telstra's Social Committee BBQ with ChillaxBBQ. I am hopeful that a load of the teams in attendance took photos that I can embed, as I was so so so busy I only had time to grab a couple of snaps.
6am and wet market. Oven on and slow roasting. New dishes and signature dishes. The boys rocked, we rocked – this is Telstra's Social Committee BBQ with ChillaxBBQ. Now we hear that we're going to be asked back for the Telstra's Social Committee Family BBQ – go figure. There's an accolade.
So what did we get up to (in the limited photos that I have) this day!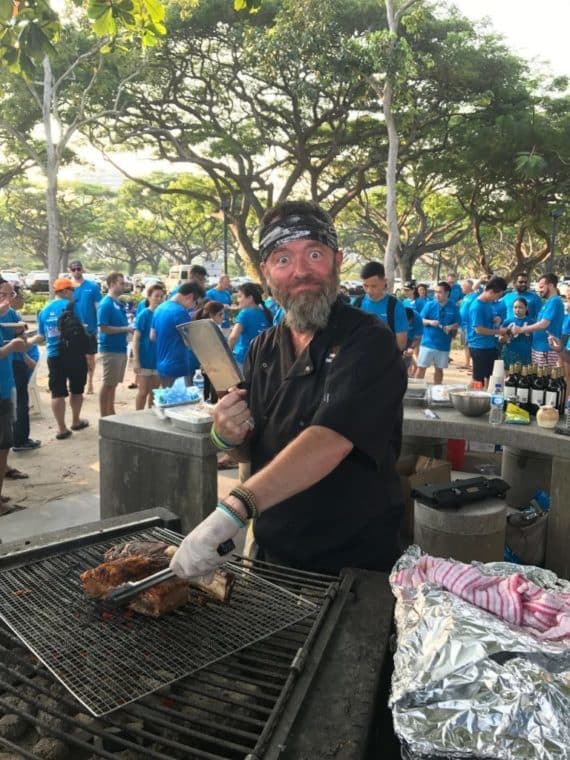 A major callout to our suppliers;
Chris at The Cheese Shop, Joo Chiat – legendary cheese makes our fondue rock.
The boys at Sidecar Sausages – stellar as always mates.
And our friends @ Zaks – superb halal meat as always guys!
So there you have it, Telstra's Social Committee BBQ with ChillaxBBQ. This was a monster. No BS. We're all feeling like we have been hit by a train today. I can hardly walk. But it was worth it to deliver a cool party with ace food for my friends and colleagues. I am pretty certain we nailed it. Feedback was excellent. I am now off a a lay down. If you and your company want us round for some cooking for you, please ping us. I am pretty much going to guarantee that you will indeed – ENJOY!!!
Is Life a Recipe YouTube Channel
(Visited 33 times, 1 visits today)