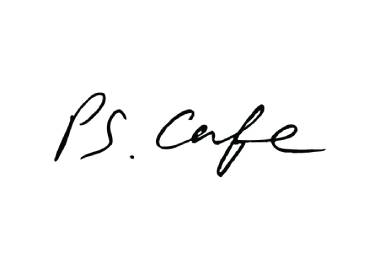 PS Cafe Marina Bay Sands is a captivating dining destination that embodies the renowned PS Cafe brand's distinctive black and white aesthetic. Nestled within the iconic Marina Bay Sands in Singapore, this exquisite establishment offers a unique and intimate setting for an exceptional dining experience.
PS Cafe Marina Bay Sands (MBS) is part of the PS Cafe chain, which is known for its stylish and trendy cafes offering a mix of Western and Asian fusion cuisine. PS Cafe MBS is the 11th outlet of the chain in Singapore and features a nautical-inspired design theme. The restaurant offers both indoor and outdoor seating options.
Stepping into PS Cafe at Marina Bay Sands, guests are immediately greeted by thoughtful detailing and an inviting atmosphere. The restaurant's design combines elegance and charm, creating a stunning ambiance that sets the stage for memorable moments. One of the highlights is the floating island within the Canal At The Shoppes, where guests can discover a secluded space bathed in natural light. This island platform provides a private sanctuary, allowing patrons to savor delectable refreshments while enjoying a captivating view of the world passing by.
The menu at PS Cafe MBS includes a variety of dishes ranging from salads, sandwiches, burgers, pasta, and mains such as grilled meats and seafood. They also have a selection of desserts and drinks. PS Cafe is known for using fresh and quality ingredients in their dishes, and their food is often praised for its presentation and taste.
Whether you're seeking a leisurely lunch, a romantic dinner, or simply a delightful gathering with friends, PS Cafe at Marina Bay Sands offers a menu that caters to a variety of tastes and preferences. From all-day dining options to tantalizing culinary creations, there's something to satisfy every palate. The skilled chefs at PS Cafe are dedicated to crafting dishes using only the finest ingredients, ensuring each bite is a burst of flavours and textures.
PS.Cafe menus include Kid's Bolognese, Chicken Rossa Penne, Truffle Shoestring Fries, Breakfast Grand Slam Bunwich, PS. Club, Tiger Beer Battered Fish & Chips, Thai Chicken & Basil Bowl, and Sticky BBQ Fries.
To enhance your dining experience, PS Cafe at Marina Bay Sands provides exceptional service and attention to detail. The attentive staff members are committed to creating a welcoming and comfortable environment, making every visit a memorable one. Whether you're celebrating a special occasion or simply indulging in a moment of relaxation, the team at PS Cafe is devoted to ensuring your time spent here is nothing short of exceptional.
The restaurant operates from Sunday to Thursday, from 10.30am to 10.00pm, with the last order at 9.00pm. On Fridays, Saturdays, and the eve of public holidays, the operating hours are extended until 11.00pm, with the last order at 9.30pm.
Whether you're a local resident or a visitor to Singapore, PS Cafe Marina Bay Sands invites you to embark on a culinary journey that combines exquisite flavours, impeccable service, and an enchanting dining environment. Come and experience the allure of PS Cafe at Marina Bay Sands, where every moment is crafted with care and every bite is a symphony of taste.
The dress code for PS Cafe Marina Bay Sands, another outlet of the chain, is smart casual, and it is advisable to make a reservation if you plan to dine at PS Cafe MBS or any other outlet to secure a table, especially during peak hours.
PS Cafe Marina Bay Sands Address & Telephone
Address: 10 Bayfront Ave, B2-119-120A, Singapore 018956
Telephone: +65 6708 9288