Kilo Under Pressure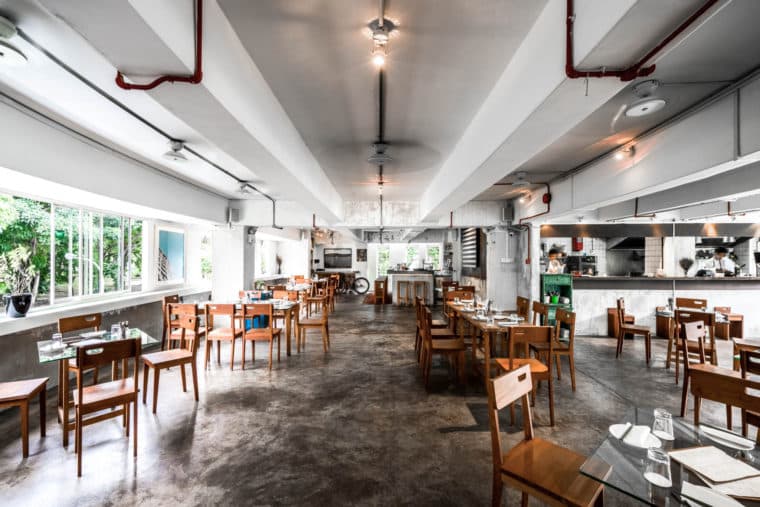 So today I get the following email from the lovely team at Kilo Under Pressure.
Hi Brian, thank you once again for taking the time to meet us for the interview! We enjoyed getting to know you better and loved that you were such a good sport in answering every question (no matter how farfetched it may have seemed ;
We have made a final decision in selecting the winner for this installment of Kilo Under Pressure, however, we love your enthusiasm and spirit, therefore we would love to have you be part of the next one! We have scheduled for you to appear in our 7th installment which will be held on 25 August at our main restaurant Kilo Kallang. Would you be available on that date to participate?
So yes folks I am selected to be the chef for the night at Kilo Kallang on 25th August as part of the Kilo Under Pressure program. Check out the following link to see a video of one of the previous winner's experiences – OMG. Scary but exciting ha ha!!! Can't wait in fact!!! Check out my previous review of Kilo on Orchard. What a restaurant, amazing food – just really bad photos by yours truly as I only had my iPhone – sorry!!! Can't quite believe that was 3 years ago.
If you want to get yourself down to Kilo Kallang and eat the food I prepare this night, please drop a line to Kilo Kitchen and come have some fun and hopefully great food with me and the Kilo team, Nadia and Javier. Come on you know it makes sense. I am hoping to get it right on the night – and good or bad I'll be 100% up a beer afterward ha ha – you know me. So hope to see you there on 25th August for my turn @ Kilo Under Pressure – ENJOY!!!