Kennett's Kilo Under Pressure #4
Final one for the day is actually the last dish you'll bet getting on 6th October. This is Kennett's Kilo Under Pressure #4, and the dessert is Filipino Pandan Sweetcorn, with Coconut and Toasted Sesame accompanied by Longan Sorbet. Phew!!! I think this is a match made in heaven. This reminds me of a day in Philippines, with Mary and the kids. On a day trip we stopped at this rope bridge thing, and being served at the entrance was this incredible sweetcorn delicacy – I have spun it to be this.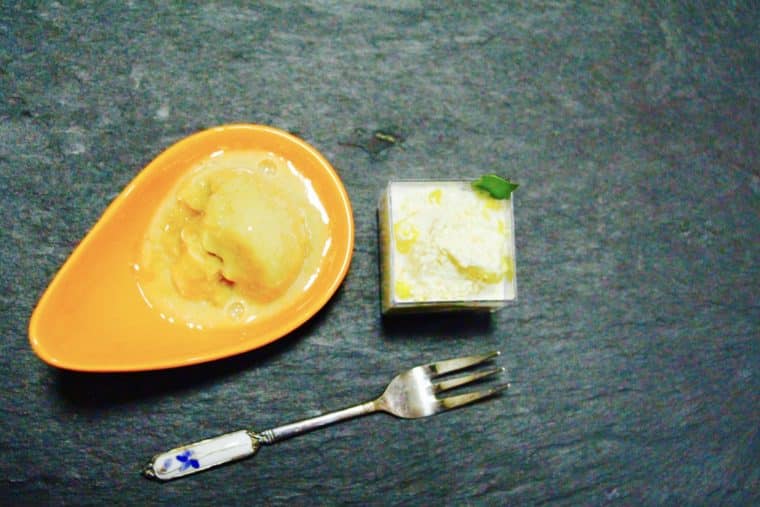 If you read my blog you'll know me by now. I am not one for desserts usually. So what you are getting here is savoury dessert that is also quite sweet, but then BOOM in comes a sucker punch from the sour sorbet. Like I said a marriage made in heaven. Kennett's Kilo Under Pressure #4, turned out really nice. I like it a lot in fact. Great end to the meal – ENJOY!!!