Lamb Heart Curry
You may have seen the brain masala experience at BBQ Tonite in Little India?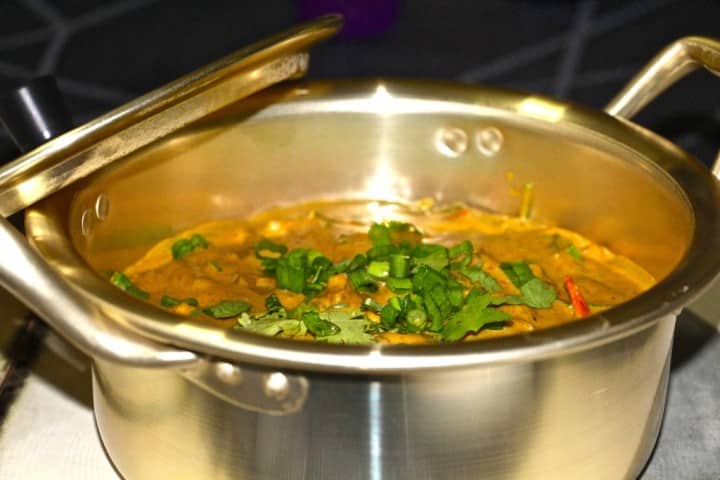 Well following that exploratory process, I went shopping to something similar. Something we'd never eaten before. So Indiana Jones Food Style.
And what was created was Lamb Heart Curry enough for 4 here, simply served with some plain white rice;
Stage I;
3 lambs hearts – yes yes I get it, it's a weird on to prepare, to look at even to hold. I just immersed them water in a goal to give then a good clean and then rinsed them a few times. I also trimmed off the rather hard white fat, then sliced the hearts quite thinly. Once done I put them in another bowl and sprinkled some all purpose flour over them as it is quite a delicate meat – the flour protects. OK Stage I done, set the heart aside.
Stage II;
1/2 litre of coconut cream
two tablespoons of Ghee or normal butter
3 tablespoons of curry powder – I actually used one from Japan courtesy of Miz, and it tasted like a Masala. Perfect
I put a wok on the heat and melted the butter, then fried off the powered to release the wonderful aroma. Then I added the coconut cream. This is your base for the curry.
Stage III;
2 red onions sliced thinly
8 cherry tomatoes quartered
3 tablespoons of soy sauce
4 finely chopped garlic cloves
1 finely sliced Jalapeño pepper – red or green
A good pinch of salt and cracked black pepper
Simply I threw all these in the curry base until cooked through.
Once that is done add in the hearts and stir continually until they are cooked. They are a little 'livery' so expect them to still be a bit pink in the middle.
Stage IV;
A good handful of ripped coriander
About 3 inches of finely sliced Spring Onion green tops
Nearly done now.
Off the heat and stir these in to the curry and serve up in bowl.
So again I ask you to take off your inhibitions.
Do NOT eat with your eyes.
Give it a go.
I was simply delicious and look absolutely amazing.