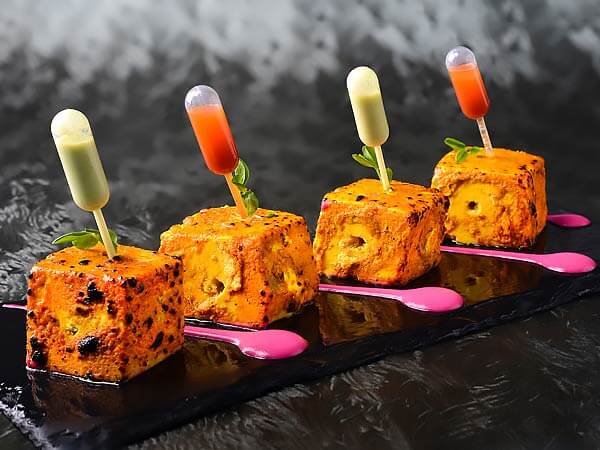 Indian Vegetarian Fine Dining Bar & Lounge Bars $$$
Go on an epicurean journey when you dine at Punjab Grill, where the menu is inspired by food from gourmet metropolises like Lahore, Peshawar, Rawalpindi, Kabul, Amritsar, Multan and Patiala.
Look forward to popular Punjab dishes such as Sarson da Saag (vegetarian curry made of mustard greens and spice) and Makki di Roti (flat, unleavened bread made from corn flour). These are served alongside dishes made using secret recipes from royal kitchens.