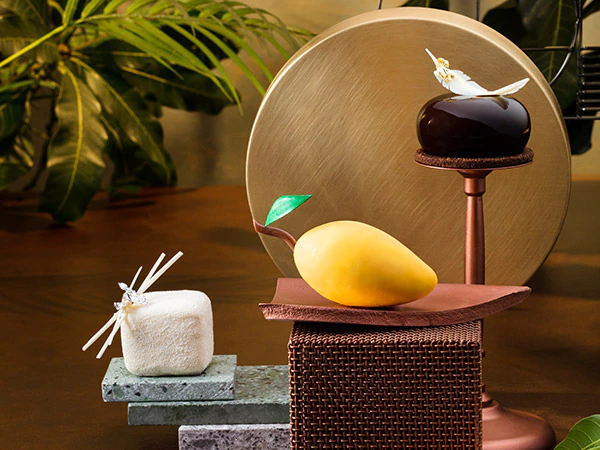 Western Café Casual Dining $
Flavours and ideas blossom into meaningful possibilities, right in the heart of a beautiful garden oasis. Here at Origin + Bloom, we draw inspiration from the finest artisans and craftsmen of Europe. Every ingredient we use is carefully considered – where it came from, how it is prepared and how the elements perfectly come together.
Enjoy a menu of modern delights and timeless classics from our selection of freshly made gourmet breads, sandwiches and salads, paired with one of our signature brews such as contemporary cold-drip coffee. Then, take your pick from a delicious range of Instagram-worthy desserts created by Executive Pastry Chef Antonio Benites such as the signature Mango, Piedmont Hazelnut Praline Macaé Chocolate Bar, Opera Cake and Salted Chocolate Orange Cake.