Image c/o Fong Sheng Hao Facebook
The bustling streets of Taiwan are known for their hearty breakfast culture. A pivotal part of this legacy is Fong Sheng Hao, a charming eatery with a distinct character that has won hearts both locally and internationally. Taking a journey through the delectable delights offered at their outlets, we discover what sets them apart and makes them a top breakfast spot in the world.
An Ode to Tradition: The Fong Sheng Hao Story
Fong Sheng Hao, born in the vibrant city of Taipei, is an emblem of Taiwanese gastronomic culture. Known for its delectable charcoal-grilled toast and milk tea, this famed eatery has been delighting foodies since its inception in 2013. From the famous Shilin Market to bustling Singapore, Fong Sheng Hao's culinary journey is a testament to their authentic flavours and consistent quality.
Reimagining Breakfast: The Fong Sheng Hao Menu
The Fong Sheng Hao menu is a delightful balance of tradition and innovation. While honouring Taiwan's breakfast culture, the dishes add a unique twist, resulting in an unforgettable culinary experience.
Signature Sandwiches and Milk Tea
Arguably the best-known offerings at Fong Sheng Hao are their charcoal-grilled toast sandwiches, made with a special type of low-water-content fat, resulting in bread that has an appealing springy texture. The 'Pork & Egg Cheese' is a particular crowd favourite, combining the simplicity of grilled pork loin, a cheesy cheddar omelette, and fluffy milk bread into a mouth-watering sandwich.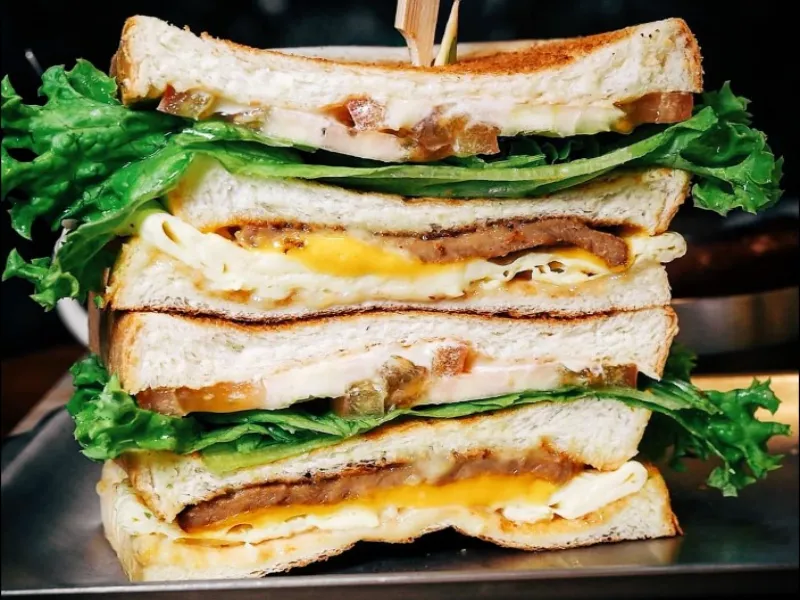 Image c/o Fong Sheng Hao Facebook
Breakfast Bowls and Pancakes
Complementing their array of sandwiches, Fong Sheng Hao's rice bowls and pancakes make a satisfying meal for any time of day. The 'Pork Floss Egg Pancake', rolled up like a slender popiah with pork floss filling, adds a touch of street food flair to the menu. The 'Taiwanese Braised Pork Rice' and 'TW Popcorn Chicken Rice', with their respective unique flavour profiles, showcase the culinary diversity at Fong Sheng Hao.
A Milky Marvel: Fong Sheng Signature Milk Tea
The meal at Fong Sheng Hao wouldn't be complete without their Fong Sheng Signature Milk Tea. Brewed with quality leaves, the milk tea perfectly captures the authentic taste of Taiwan and makes a lovely accompaniment to the meals.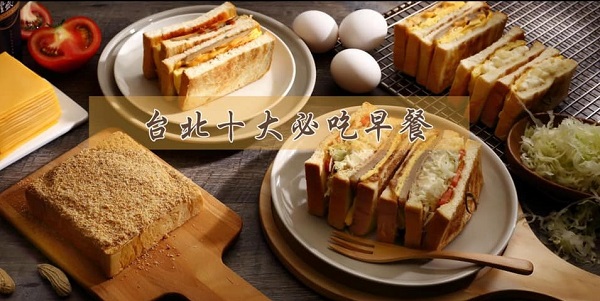 Image c/o Fong Sheng Hao Facebook
The Fong Sheng Hao Experience: Embracing the Heart of Taiwan
Stepping into a Fong Sheng Hao outlet, one experiences more than just the taste of Taiwanese cuisine; it's a journey into the heart of Taiwan. Despite the different atmospheres in each outlet, every Fong Sheng Hao location retains a prime essence of Taiwanese hospitality.
The bustling energy of Fong Sheng Hao during peak hours is a testament to its popularity, and the quality of its offerings remains consistent, underpinning the establishment's firm standing as a must-visit breakfast spot in Taiwan and Singapore alike.
Fong Sheng Hao Delivery
Aside from their dine-in services, Fong Sheng Hao also provides online ordering for delivery and pickup, making it convenient for customers to enjoy their food at home or on the go. The cafe has garnered positive reviews for its authentic flavours, quality ingredients, and friendly service.
Final Word: Celebrating a Legacy, One Bite at a Time
In the realm of Taiwanese breakfast, Fong Sheng Hao stands as a beacon of culinary excellence. As you relish a bite of their charcoal-grilled toast, sip their signature milk tea, or dig into their hearty rice bowls, you are not merely partaking in a meal, but celebrating a legacy of Taiwanese cuisine. Fong Sheng Hao continues to echo the spirit of Taiwan in every delicacy, promising an unforgettable dining experience every time you visit.
Fong Sheng Hao Outlets
Fong Sheng Hao Jewel
78 Airport Blvd., #B2 – 232
Fong Sheng Hao Sengkang
70 Compassvale Bow, #01-65/66 Sengkang Grand Mall, Singapore 544692
Fong Sheng Hao NEX
23 Serangoon Central, #B2-15 NEX, Singapore 556083
Fong Sheng Hao PLQ
10 Paya Lebar Rd, #B2-04, Singapore 409057
Fong Sheng Hao Westgate
3 Gateway Dr, #01-08, Singapore 608532
Follow Fong Sheng Hao on Social Media
Check out these Popular Blog Posts below
Alegria Singapore: the best fusion restaurant (2023)
Tippling Club: 4 best reviews in 1
BBQ Box Katong (East Coast Road)