Brekkie from The Cheese Shop
So the kids were treated like Royalty again this morning for brekkie. A brekkie that came courtesy of our BFF's at The Cheese Shop on Joo Chiat. I had a little delivery yesterday which inspired me to pull the brekkie tother for them this morning. That inspiration initially came from seeing crumpets on the online delivery portal. My kids have never eaten crumpets. I am such a terrible English parent. Today I will rectify that short-coming from their foodie lives with Brekkie from The Cheese Shop.
100% #BillWallaceFriendly – yes, it was delivered yesterday, but it was all from the fridge, so…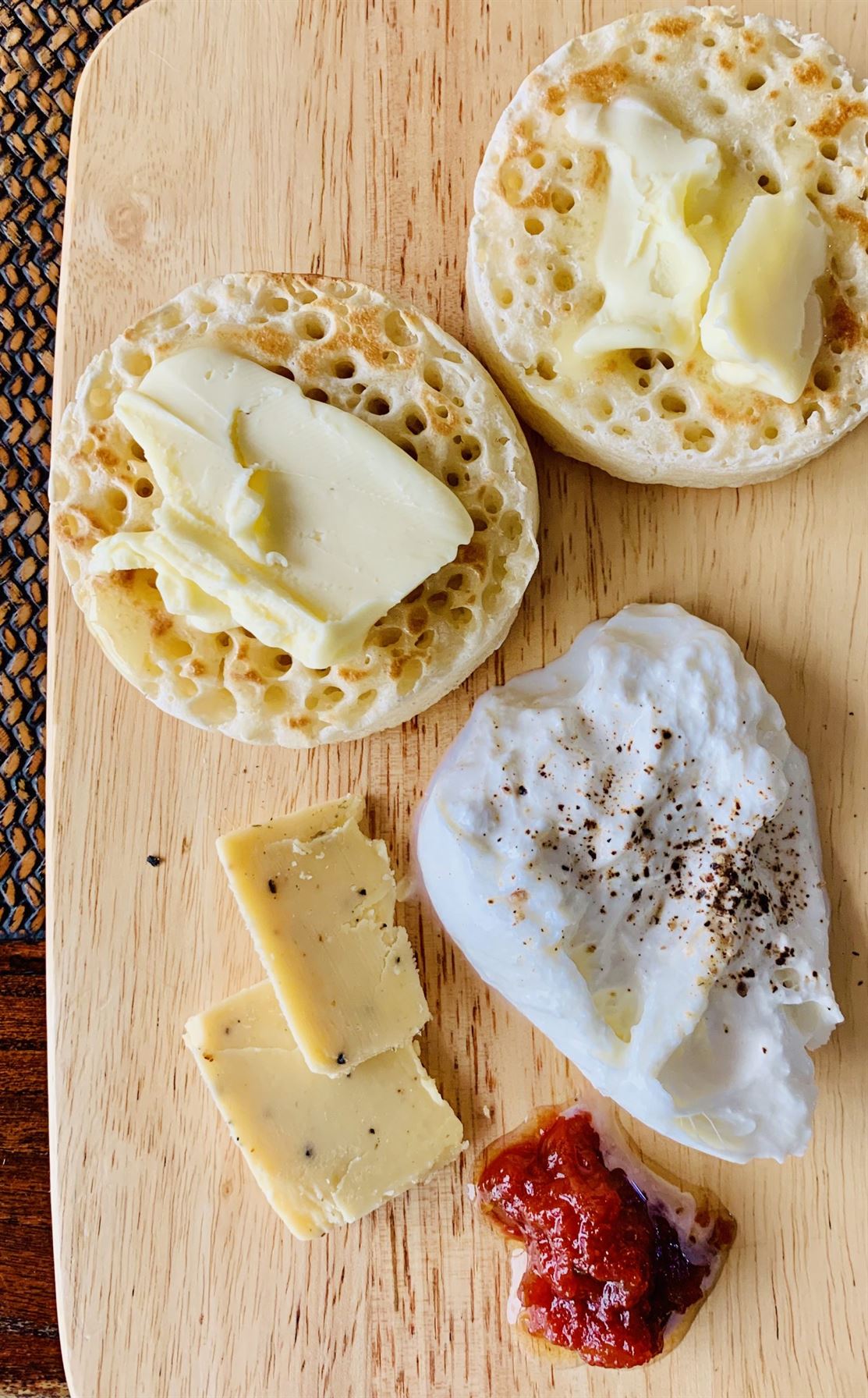 Nothing for me to do apart from the plate. So what did I plate?
Brekkie from The Cheese Shop
English Crumpets 'w' the incredible French Janier raw cream salted butter
Burrata – so stunningly creamy. I did a wee sprinkle of some cracked black pepper
Godminster Vintage Organic Cheddar with Truffle – holy shit, a stunner of a cheese
All nicely paired 'w' Bloody Mary Salsa (soooo good!!!)
And that was all I had to do for brekkie this morning. Toast some crumpets, cut some cheese and spoon some salsa. So easy and so absolutely delicious. Incredible in fact. Great work from our BFFs at The Cheese Shop. You made my job easy today. This was Brekkie from The Cheese Shop – ENJOY!!!
(Visited 218 times, 1 visits today)