If you like Xiao Long Bao you'll love Fried Xiao Long Bao!
Shanghai Fried Xiao Long Bao has their first outlet at China Town Point and have now opened their second outlet at Parkway Parade. They have a prime location directly opposite CS Fresh and so can expect good amount of foot traffic. Set up as part of the Food Republic food court and set next to Blanco Court Beef Noodles which is always busy no matter what time of day means they should do well in this location.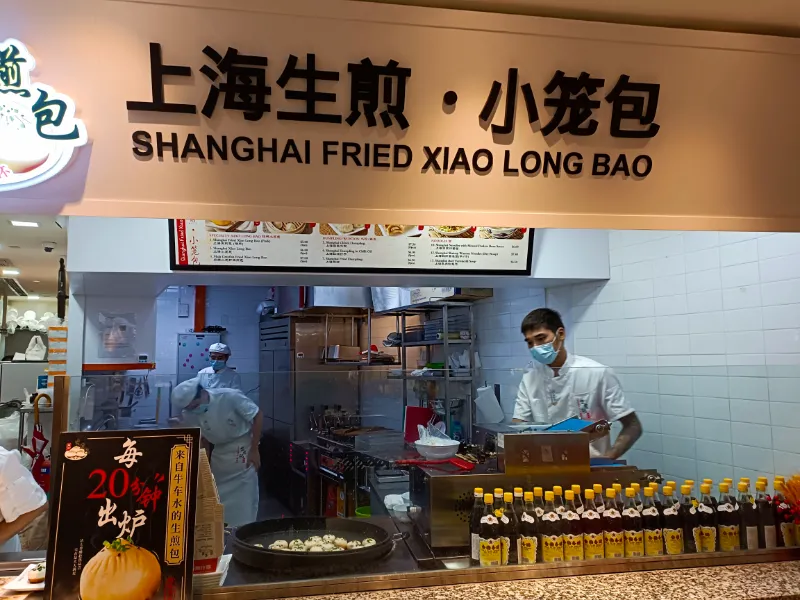 Shanghai Fried Xiao Long Bao Menu
The menu is reasonably priced compared to eating at Din Tai Fung at Parkway Parade, so with inflation roaring away in Singapore there are cheaper options out there to choose from. Here is a short list of some of the options, I'll get into what we ate shortly.
Shanghai Fried Xiao Long Bao (Pork) (3 pcs) $5.00
Shanghai Xiao Long Bao (6 pcs) $6.00
Shanghai Chives Dumpling (10 pcs) $7.50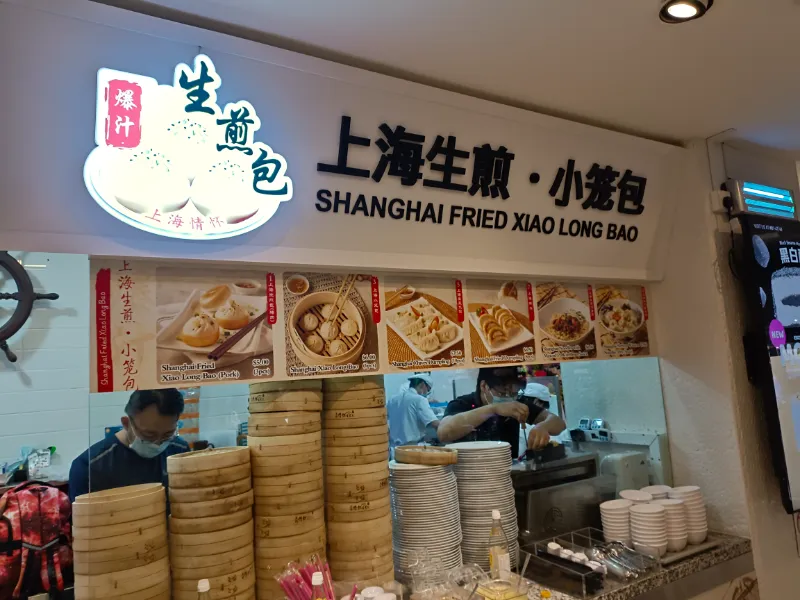 What did we eat?
Obviously we just had to have the Shanghai Fried Xiao Long Bao and at $5 for 6 pcs it was a steal!
The base of the bao is hardened whilst the top doughy in texture, coupled with my usual chili side kick and an extra helping of ginger in black vinegar I was off to the races on this bad boy. A sumptuous morsel and one of these in a party of 3 can be more than enough, especially when other dishes are orded to accompany it otherwise 3 to yourself as a snack can be filling.
I had to try the Minced Pork Noodles $6.00 to compare to my old favourite Jing Hua Xiao Chi in Maxwell Road where I have been going for over 20 years and to be honest it does not compare, this version is dry and lacks moistness that you can see from the minced pork meat in the picture below. The noodles however made up for it and so I still wolfed down the lot.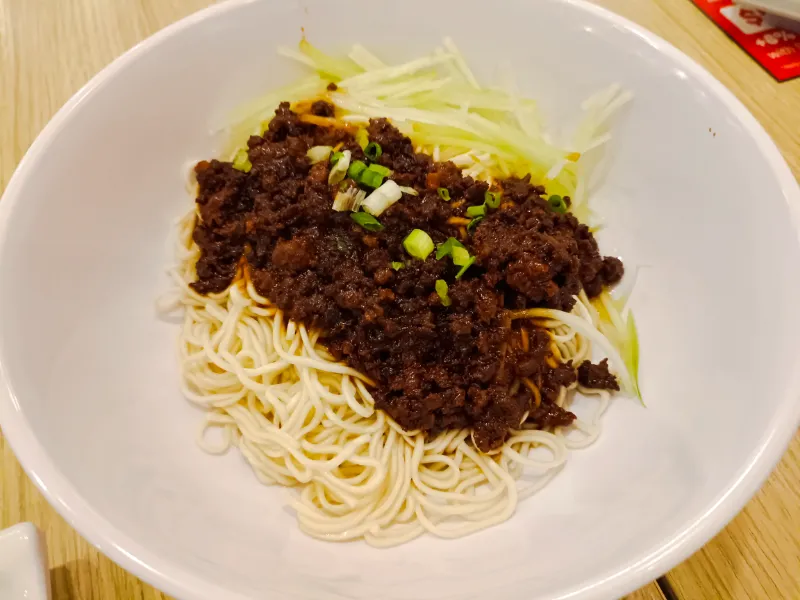 Honestly speaking, the above dishes are more than enough for two people to share as portion size and density are big but I noticed one thing on the menu that caught my eye and as KF Seetoh taught us, Die Die must Try! So I ordered the Mala Crayfish Shanghai Fried Xiao Long Bao and boy was it a treat, in fact it was the star of the show and I will be back for more of this bad boy! and yes I doubled down on Chili, Vinegar and Ginger! Condiments to the Chef!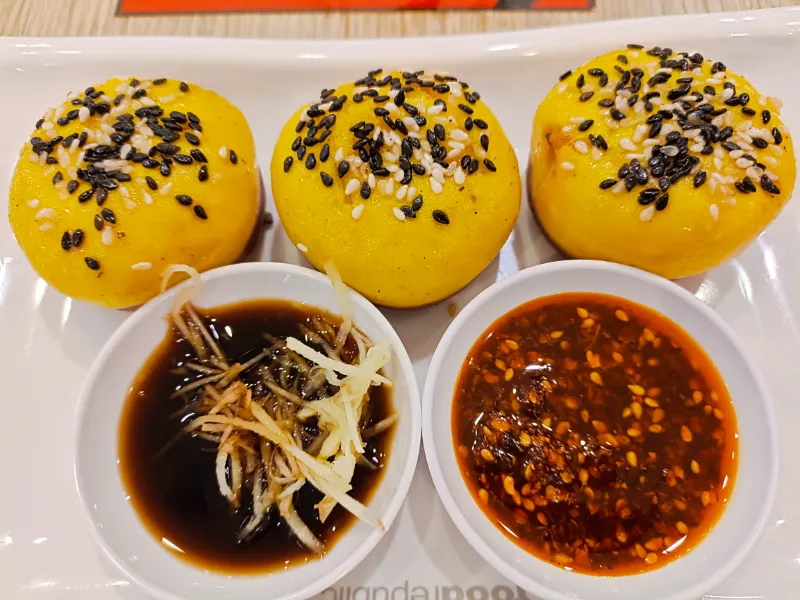 Shanghai Fried Xiao Long Bao Conclusion
Location, Location, Location! They have the right place at the right time and the right price! I think this place will be somewhere you will go time and time again with the family when at Parkway Parade.
Xiao Long Bao FAQ
| Question | Answer |
| --- | --- |
| What is Shanghai xiao long bao? | Shanghai xiao long bao is a type of steamed dumpling filled with meat and hot, flavourful broth. It's a popular delicacy in Shanghai, China. |
| What are the different types of xiao long bao? | There are several types of xiao long bao, including the classic pork xiao long bao, crab roe xiao long bao, and others made with various meat and vegetarian fillings. |
| What is the difference between xiao long bao and dumplings? | Xiao long bao is a specific type of dumpling known for its thin skin and broth filling. Dumplings, in general, can be boiled, steamed, or fried and may have different fillings and wrappers. Xiao long bao is a subset of the broader category of dumplings. |
| Is xiao long bao Taiwanese or Chinese? | Xiao long bao originated in the Jiangnan region of China, particularly in Shanghai. There is also a well-known variation in Taiwan, but the dish itself is Chinese in origin. |