SevenRooms, Islifearecipe at The Clubroom on Amoy Street 2023: what could possibly go wrong?
SevenRooms: you maybe have never even heard of them? But I bet you have used them when booking your restaurant. The up-market Chope and some. The Islifearecipe crew has been doing some work with these guys, which resulted in an invite to their 'celebration' of Asian operations.
We were mixing with the likes of restauranteurs, alcohol distributors and manufacturers at the SevenRooms celebration. A heavenly moment for myself and Spence. Like literally we're in heaven. Where was this? Well a secret cum 'speak-easy' joint called The Clubroom on Amoy Street. You even have to ring a doorbell to gain access – yeah, this was feeling rather exclusive. We were humbled.
What does SevenRooms have to say about itself?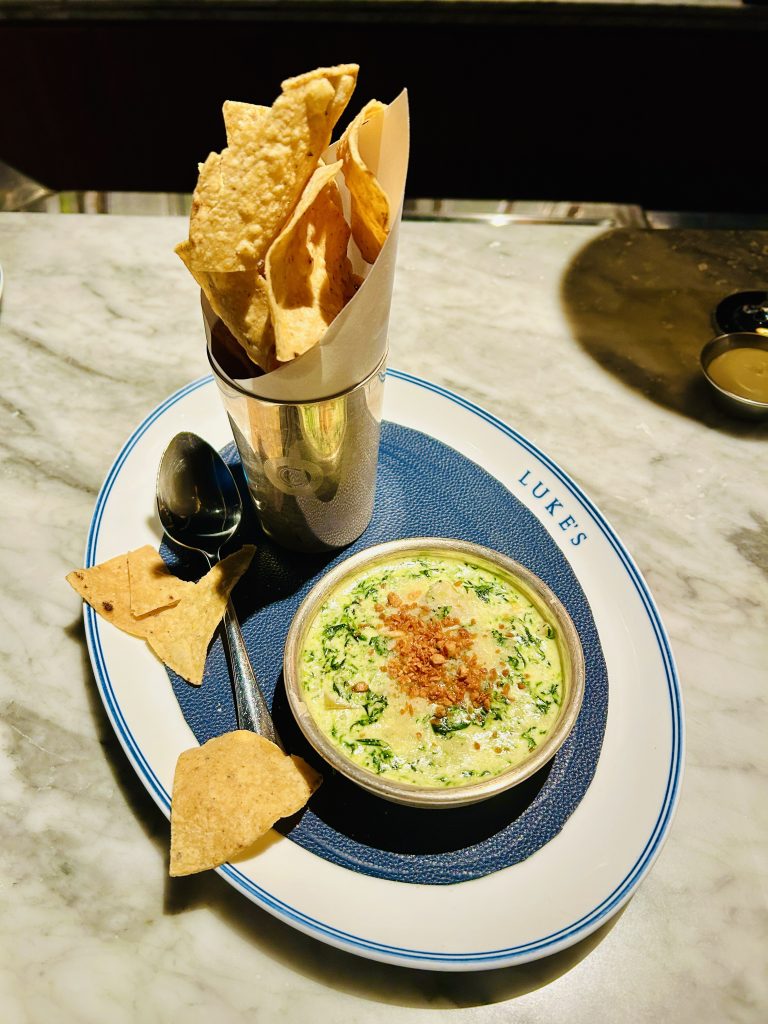 Spinach & Artichoke Dip a BLP classic @ $24
Kind of a cheese fondue moment without the cheese fondue. Gooey, unctuous dipping stuff with nachos. Yep, gets my vote!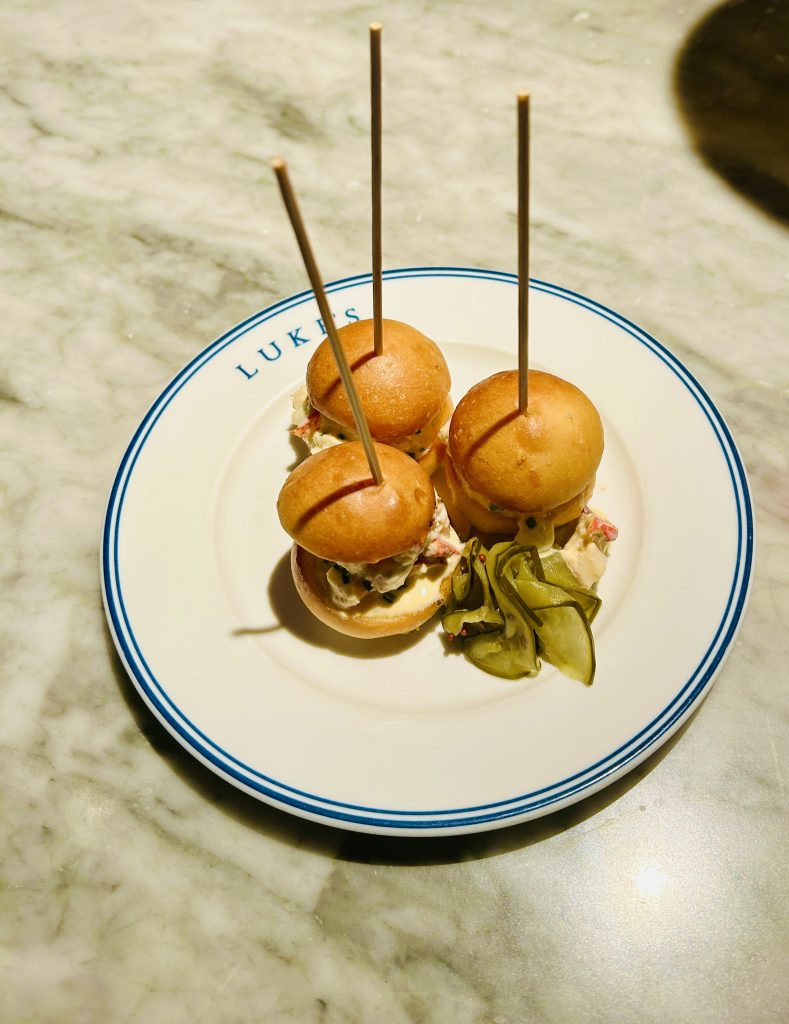 Luke's Lobster Sliders butter-toasted buns @ $27
Oh yeah baby… Well, not for yours truly, but Spencer wolfed these down. 
Check out that bar area. I described this as a Venetian taxi cruiser boat. You know the ones, those with the beautiful Mahogany finish. I don't know why, I just had that feeling. But I really did feel like I was in New York – wow miss those days…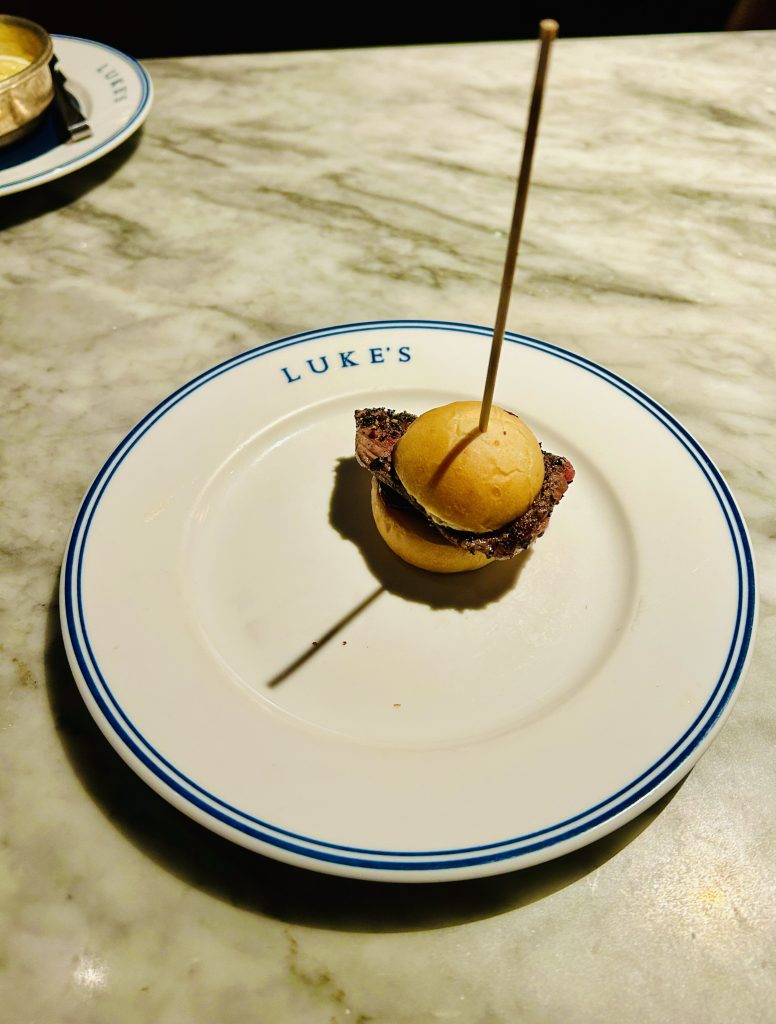 Steak slider. Not on the menu, so I cannot give a price. Spencer again wolfed this down, but got caught with a sniper chilli seed. He could not speak for an hour. Believe me, it was bliss…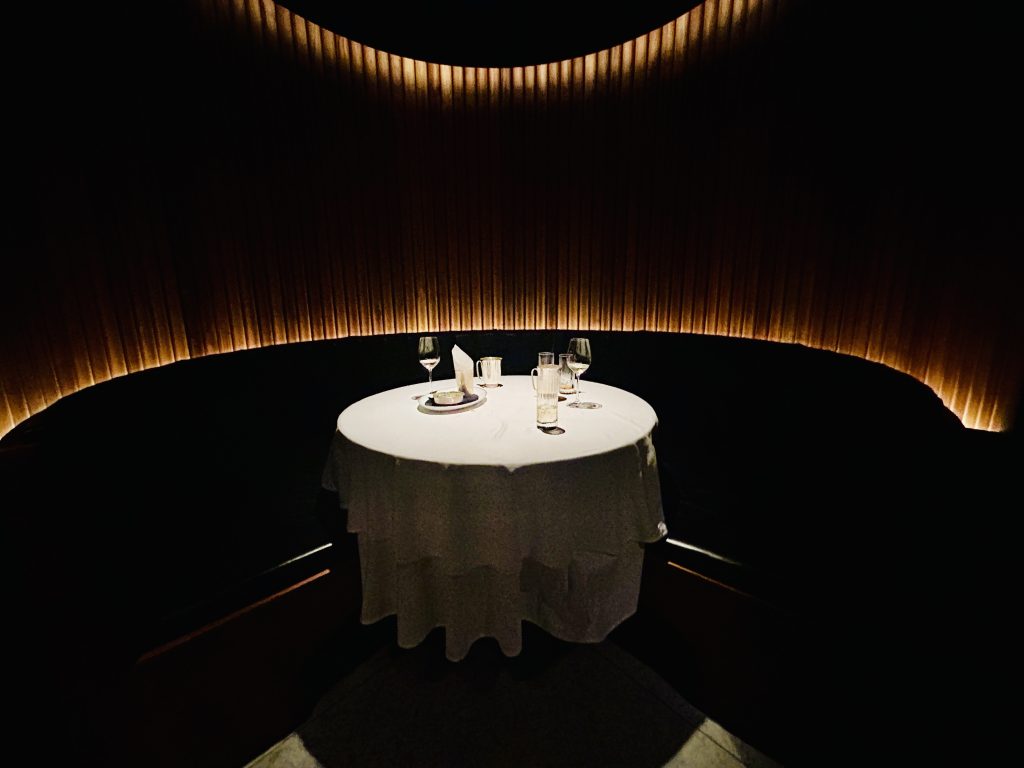 I am loving these booths. Takes me back to trips to New York and Ian Schrager Hotels. Love the dark and moody atmosphere. I'll definitely be coming back to here.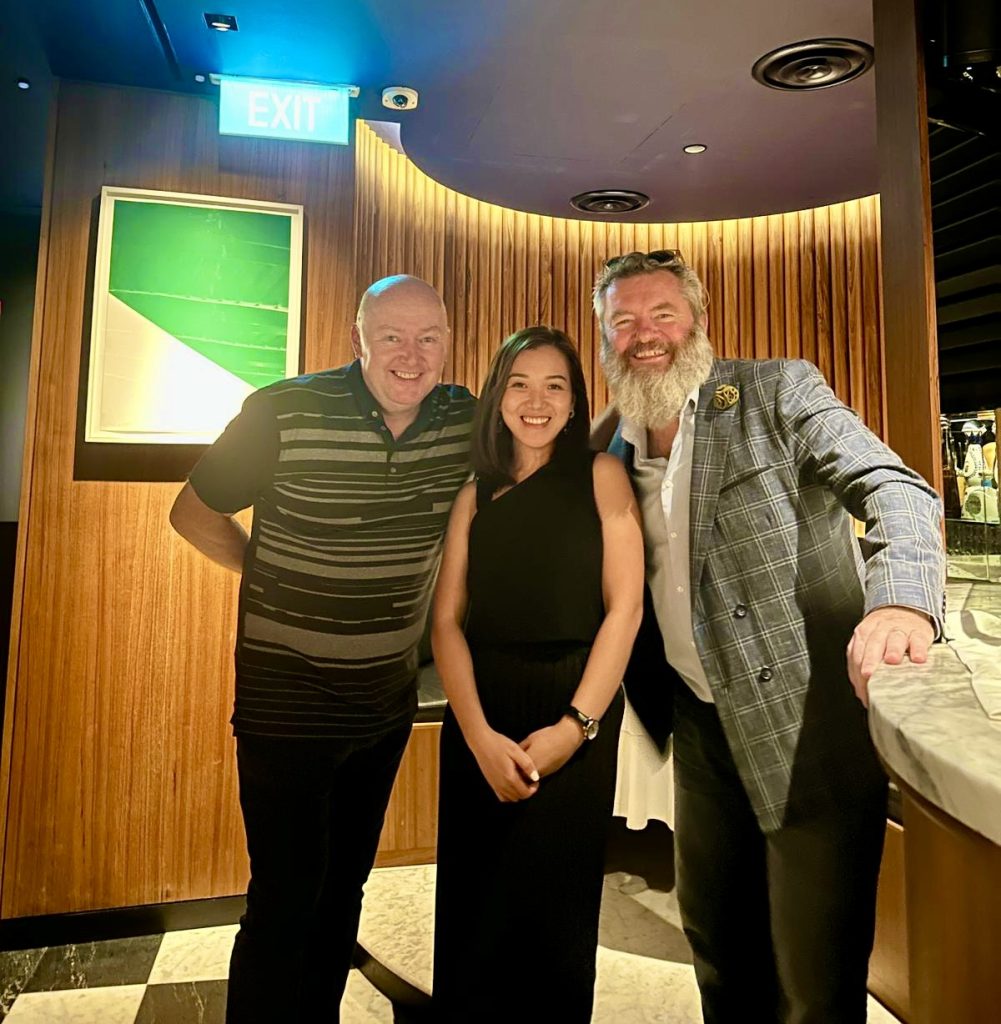 This is the first time we have met our Alexa from SevenRooms. What a wonderful SevenRooms night with her – THANK YOU!!!
We also got to meet the 'boss'. He is just in from Italy, read on for more on that developing relationship in a blog coming here soon…
The Clubroom is part of an amazing array of partner brands, many of which we have had the pleasure of enjoying: Luke's Oyster Bar, Nixta, 
What does The ClubRoom have to say about itself?
What are the opening hours of The ClubRoom?
| | |
| --- | --- |
| Friday | 12–11:30 pm |
| Saturday | 12–11:30 pm |
| Sunday | 12–11 pm |
| Monday | 12–3 pm, 5–11 pm |
| Tuesday | 12–3 pm, 5–11 pm |
| Wednesday | 12–3 pm, 5–11 pm |
| Thursday | 12–11:30 pm |
How to reserve and book the ClubRoom? Er… just use SevenRooms, duh!
What are the contact details for The ClubRoom on Amoy Street
Address: 115 Amoy Street Singapore 069935
Telephone: +65 8125 0420
People also asked about The ClubRoom Amoy Street...
What is the menu like at The ClubRoom Amoy Street?
The ClubRoom Amoy Street offers a diverse menu featuring items like the ClubRoom Cocktail with Cotswald gin and dry vermouth, as well as McSorley's Cheese Plate among other delicious options.
Can I make a reservation at The ClubRoom Amoy Street?
Yes, you can make reservations at The Clubroom Amoy Street. They offer a reservation-only experience for their loyal clientele. You can book your table through their website or contact them via email for inquiries.
What are the operating hours of The Clubroom on Amoy Street?
The Clubroom on Amoy Street is open and closes at 11:30 pm. They provide a great atmosphere for evening dining and cocktails.
How would you describe the ambiance of The Clubroom in Singapore?
The Clubroom in Singapore has an impeccable interior that blends elements of art Deco with a modern train interior, creating a unique and stylish ambiance.
Is The Clubroom affiliated with Luke's Oyster Bar & Chop House?
Yes, The Clubroom is an intimate extension of Luke's Oyster Bar & Chop House, offering their signature quality and hospitality to their loyal patrons.
Our conclusions of The ClubRoom on Amoy Street
The ClubRoom in Singapore is an intimate extension of Luke's Oyster Bar & Chop House, offering a private and reservation-only experience located at 115 Amoy Stree. It caters to loyal clientele and has an impeccable interior design with a unique New York City ambiance reminiscent of Art Deco and modern train interiors. It's just uber-cool. I mean, come on, leather on the ceiling… WOOF!!!