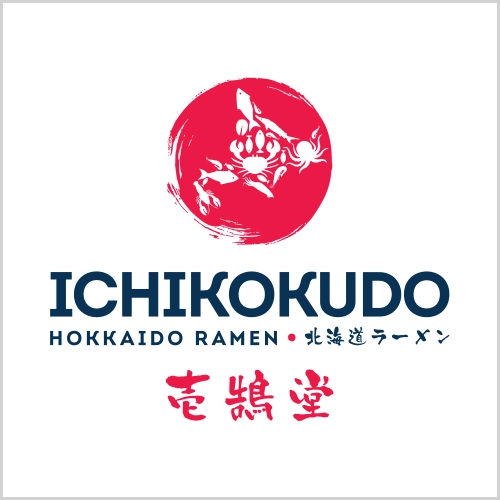 Ichikokudo Hokkaido Ramen PLQ
The ICHIKOKUDO brand is committed to sharing the authentic flavors and culture of Hokkaido with our valued customers.
ICHIKOKUDO's signature soup is prepared with fresh chicken, vegetables and a blend of ingredients from Hokkaido, including bonito, mackerel and kelp. The result is a rich, dense soup with umami flavours, ALL HALAL.
What we serve to you is a product of sincerity, with each bowl cooked to order with the freshest ingredients.
Ichikokudo Hokkaido Ramen is a Japanese restaurant located at PLQ Mall in Singapore. They specialize in serving Hokkaido-style ramen, which is known for its rich and flavorful soup made from simmering chicken bones for hours. The signature soup at Ichikokudo is prepared using fresh chicken, vegetables, and a blend of ingredients sourced from Hokkaido, such as bonito, mackerel, and kelp. This combination creates a unique and authentic taste.
In addition to their ramen offerings, Ichikokudo also provides a menu that includes desserts and drinks. One of their popular dessert options is matcha ice cream. The restaurant offers dine-in, takeaway, and no-contact delivery services for customers' convenience.
For those who are interested in visiting Ichikokudo Hokkaido Ramen, the address is 10 Paya Lebar Rd, B1-15/16, Singapore 409057, and their opening hours extend until 10 pm. Reservations can be made through their website or via quandoo.sg. The restaurant has received positive reviews, with an average rating of 3.9 out of 5 based on 732 Google reviews.
Ichikokudo Hokkaido Ramen PLQ Address
Address: 10 Paya Lebar Rd, B1-15/16, Singapore 409057