Breakfast in a bread tin
Here is The Semi-Naked Chef going crazy again at breakfast. Making it up as I go along here is a throw together breakfast, and literally thrown together in a bread tin this time. A thing of beauty – you gotta try this one Breakfast in a bread tin.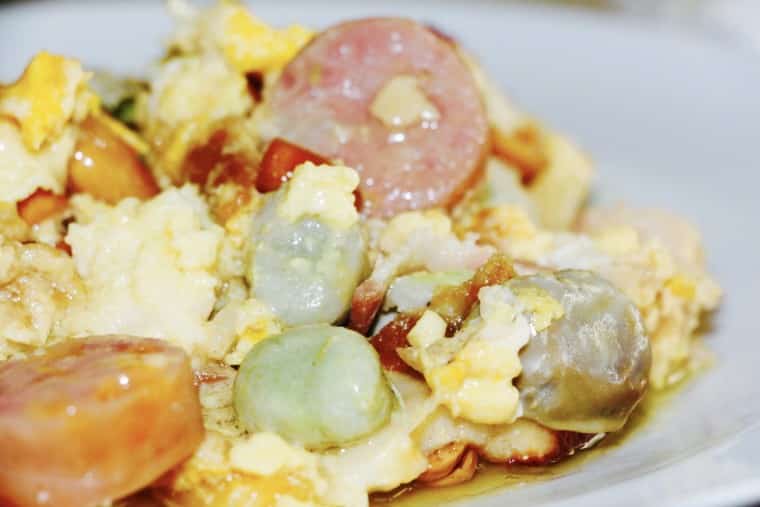 Mess about with this one – it truly was a throw a load of stuff together and see what happens style recipe. So you can tweak and alter ingredients as you see fit. But this was a recipe that turned out to be rather good actually. Bloody nice in fact. A much needed hangover cure this morning after a mate's stag night. I reckon you'll like this folks – please have a go, The Semi-Naked Chef would be impressed if you tried Breakfast in a bread tin – ENJOY!!!