Wagyu Selection & Egg-Fried Rice
Working from home seriously does have its advantages. Well, at least for the family. Another ChillaxBBQ lunch was cooked today for Wifey, Jude Jude, #1 and Strawberry Blonde. And, it was bloody good even if I say so myself. It was all from the freezer & fridge so 100% #BillWallaceFriendly and it's Wagyu time too, so also 100% #KnibbsyKiddleWagyuFriendly. Now that's all over let's have a look, shall we?
I have found this rather cool new on-line supplier that has some really quirky stuff with a very strong Japanese focus. Have a look, so far I have been more than happy with the quality of the produce. Shinsen Online Fresh Grocery
Wagyu Selection & Egg-Fried Rice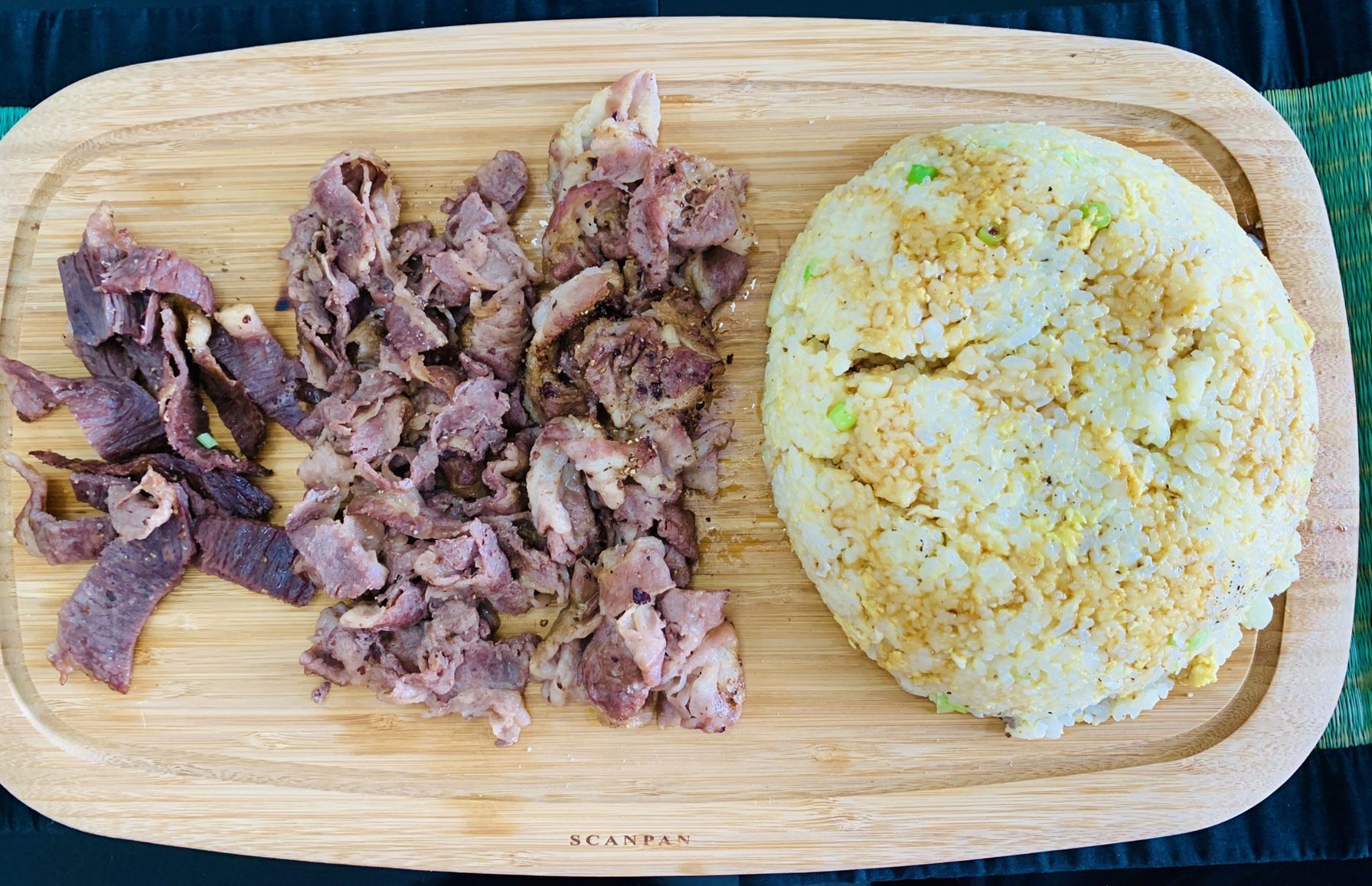 For the accompanying egg-fried rice (Uncle Roger would be proud…);
3 cups of rice in the rice cooker – OK here Uncle Roger would not be proud as I used warm rice due to the hungry faces of the kids;
In a wok add a good 2″ knob of butter and pour the beef fat from the roasting tray in (no MSG needed for Umami);
Get that nice and hot and the butter melted and crack in three eggs and 2x Tsp of minced garlic – fry off until coming together;
In with the rice, 2Tbsp sauce, and cracked black pepper – fry off until all nicely mixed and mingled;
In with 3 finely sliced Spring onions and mix thoroughly;
Push it into a bowl, just like making sandcastles and turn it over on a serving platter like in the picture – drizzle with a little more Soy sauce;
Serve up with the meat pieces.
There is my Wagyu Selection & Egg-Fried Rice. I went downstairs five minutes after serving and thought someone had stolen the food. It was GONE. Just a clean platter was left on the table and a smiling family. A very simple lunch, but super-tasty and super-good looking too and aromas to die for. And not a drop of MSG was harmed in the making of this dish. Give it a go – ENJOY!!!
(Visited 89 times, 1 visits today)