Jalapeno Citrus Butter Rib Eye
Remember the blog for the recipe for Jalapeno Citrus Butter? CLICK HERE to see that. If not, I previously showed you how you can make flavoured butter and pop that in a zip-lock bag in the freezer to use whenever you want at a later date. Today was that day for my Jalapeno Citrus Butter Rib Eye. The family needed feeding. I had defrosted a steak. A big bugger. I will now apologise in advance for the medium-well/well-done cooking of said thick steak, but I was driven to this by wifey; "it's for the kids and they don't like blood…." JESUS, seriously!!! The last time Jude and I shared a steak it was full-on medium-rare. Hey Ho. I did what I was asked to do – you just need to drop an hour from the cooking time to get medium-rare perfection. Read on through the medium of photos!!!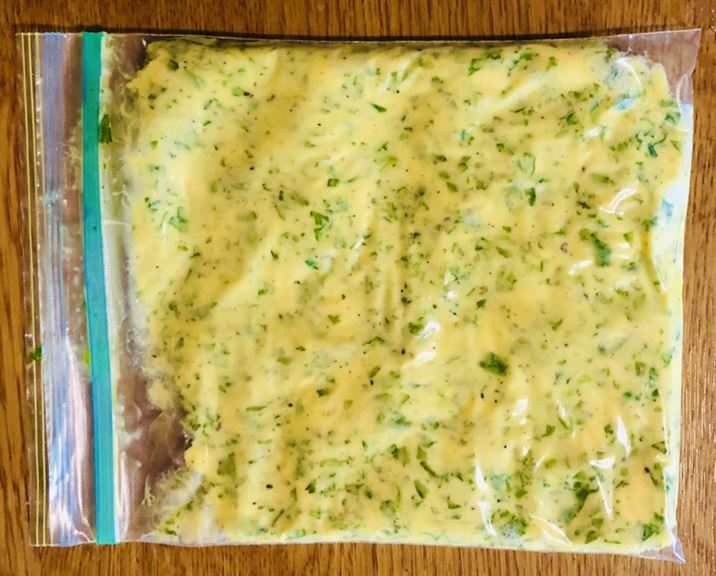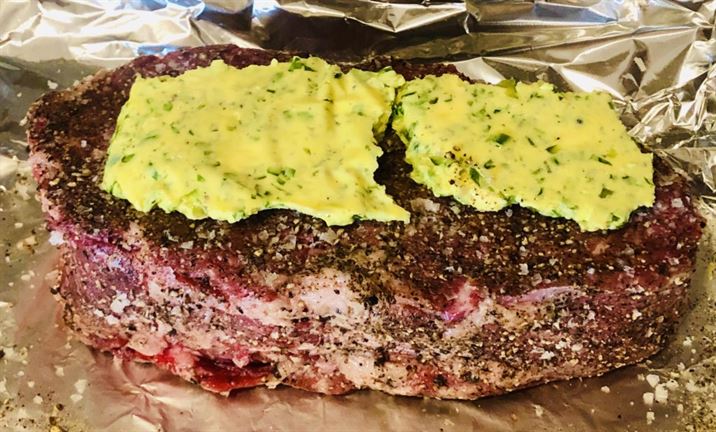 And that was that. I love this frozen flavoured butter concept. I'll be trying a few more out and will absolutely experiment on different meats, fish and fowl to ratchet it up. This was 1st go to deliver Jalapeno Citrus Butter Rib Eye. Feedback from the gang was that it was superb. I didn't even get a sniff of it as they consumed the lot in one sitting. I did have a wee try of the butter though so I get where they are coming from. That butter with the salt, a little heat and herb – yeah that rocks for me. Bring on the next recipe. Watch this space. But try this concept as I think it is bloody brilliant. Frozen packs of 'jazz-up food butter' in your freezer – ENJOY!!!