ChillaxBBQ Slow Roasted Cajun Pig Trotters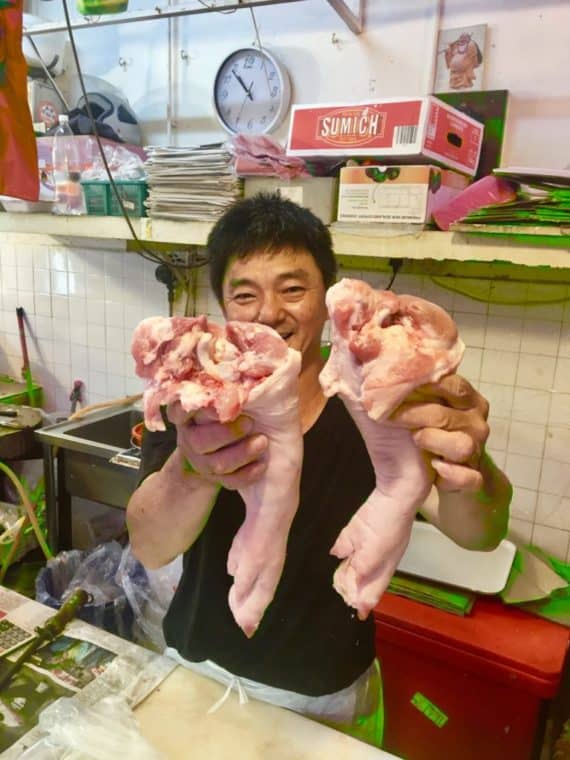 ChillaxBBQ Slow Roasted Cajun Pig Trotters
Turn off your eyes folks. Yes this is a recipe using pig feet. But believe me, it is absolutely fantastic. This got massively rave reviews when we did this for our Jags pop-up. Slow roasted and then crisped up, and served with a knife for the punters to carve. It's a winner, our ChillaxBBQ Slow Roasted Cajun Pig Trotters.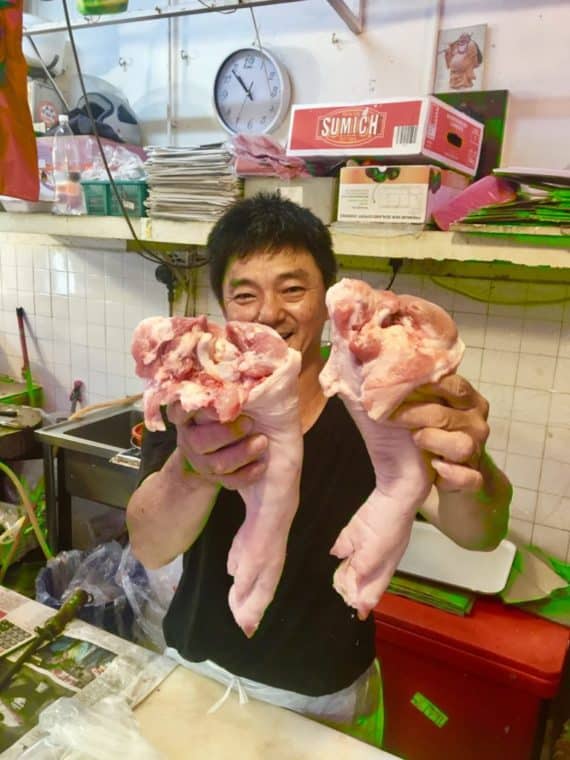 Here she comes! ChillaxBBQ Slow Roasted Cajun Pig Trotters. This dish cannot get any simpler, truly it cannot. Stab the meaty part of the trotters, and pop in some pieces of peeled garlic. Drizzle all over with oil, give a good sprinkle of cracked black pepper and sea salt and then rub all over with Cajun dry spice mix. Leave that to marinade for a couple of hours. It should look like the below.
Nearly done. I told you it was easy. In the oven on 90 degrees for 3 hours, to slow roast and keep those juices in. Then 20-30 on 240 degrees to get the crackling done. Boom, you are done folks. Serve it up whole, and let your guests carve away.
That's that. One of the shortest blogs and recipes ever. It is just so so easy. Have a crack yourself, or hire us and we'll come do ChillaxBBQ Slow Roasted Cajun Pig Trotters, just for you. This is a belter folks – ENJOY!!!
Is Life a Recipe YouTube Channel
(Visited 110 times, 1 visits today)