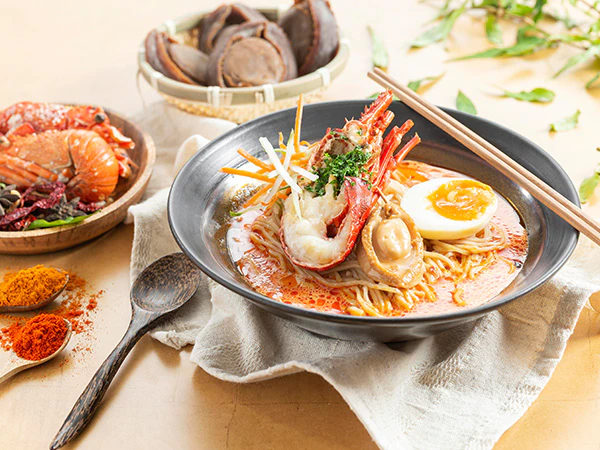 Chinese Local Casual Dining Casino Restaurant $
Be delighted by the fragrant scents and mouth-watering sights at Tong Dim Noodle Bar, a lively 24-hour eatery that boasts an immersive modern-oriental décor while serving a delectable array of North and Southeast Asian cuisine.
The menu is updated regularly and features Tong Dim's signature Chinese barbecued meats, authentic Taiwanese-style porridge, and many other local delights. Diners can even sit at the bar and watch their noodle dishes be freshly hand-pulled and skillfully put together by the chefs in the open-concept kitchen.