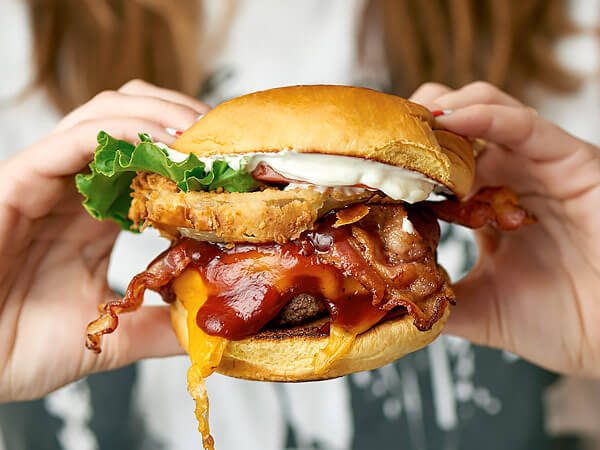 BLACK TAP CRAFT BURGERS & BEER
Western Casual Dining Bar & Lounge Bars $$
Feast on award-winning burgers, towering milkshakes, craft beers and cocktails at the first Asian flagship of this New York City institution. Black Tap brings a timeless NYC vibe to Singapore, rocking an old-school hip-hop soundtrack and a bespoke mural by local artist @has.j.
The menu features a wide selection of craft burgers. Highlights include the classic All-American Burger and award-winning Greg Norman Burger — wagyu beef topped with house buttermilk-dill, blue cheese and arugula served on a soft potato bun. Lighter options include burger salads and a vegetarian falafel burger.
Round off your experience with one of Black Tap's over-the-top CrazyShake milkshakes, made from scratch at the CrazyShake Bar. Go for original favourites such as Cotton Candy, Sweet n Salty and The Bam Bam, or choose classic flavours like Chocolate, Vanilla and Black Cherry.
The restaurant also offers a good selection of 18 craft beers – 12 of which are on tap – and cocktails.