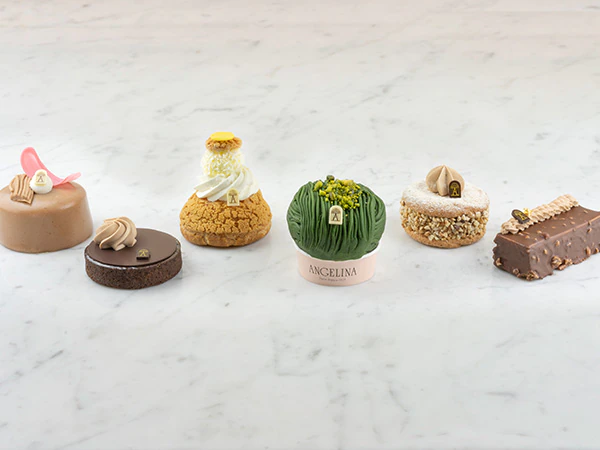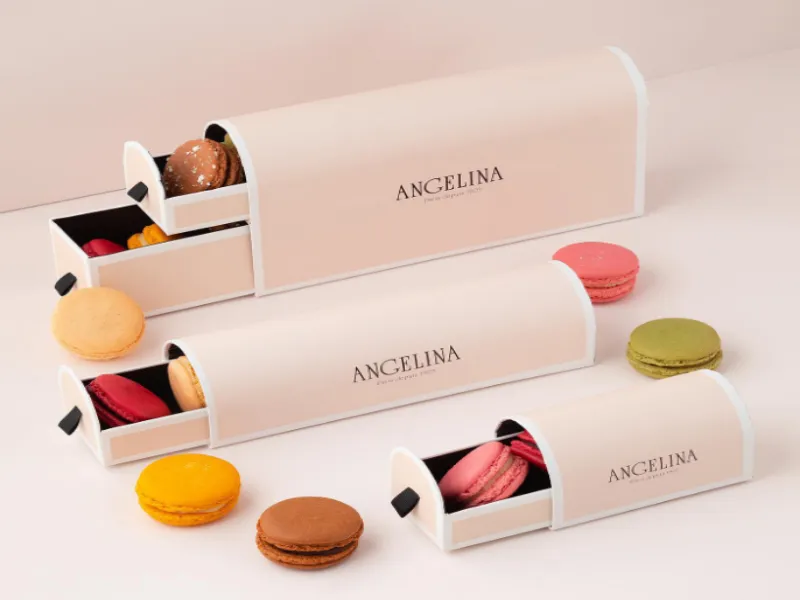 Made from meringue, light whipped cream and chestnut paste vermicelli, the Mont-Blanc is an Angelina classic. Other pastries the tearoom is known for include the Éclair Chocolat and Paris-New York.
Founded in 1903 by Austrian confectioner Antoine Rumpelmayer and named in honour of his daughter-in-law, Angelina also offers breakfast items, pastas and high tea sets.
Angelina is a renowned restaurant and cafe located in Marina Bay Sands, Singapore. It is known for its Parisian heritage and offers a selection of signature sweet pastries such as Mini Mont-Blanc and Mini Lemon Tart, as well as savory options like Classic French Rillettes. The tearoom has a rich history and was founded in 1903 by Austrian confectioner Antoine Rumpelmayer. It has been a popular meeting place for Parisian gourmets for over a century.
Angelina Singapore operates from 10:30 am to 11 pm from Sunday to Thursday, and from 10:30 am to 11:30 pm on Fridays, Saturdays, and the eves of public holidays. Visitors can indulge in the cafe's delicatessen offerings, including their famous hot chocolate. The tearoom is located at The Shoppes in Marina Bay Sands and provides diners with a quaint and charming atmosphere.
Savoury
Classic French Rillettes: S$18
Smoked Salmon Flower: S$22
Top Refresh Veggie: S$18
Seafood Aglio Olio: S$28
Smoked Grilled Chicken Thigh: S$32
Sweets
Mont-Blanc: S$18
Éclair Chocolat: S$12
Paris-New York: S$15
Tarte Citron: S$12
Chou Café: S$15
Drinks
L'Africain Hot Chocolate: S$12
Tea: S$8
Coffee: S$10
Allergens:
Some dishes contain nuts, gluten, and dairy. Please ask your server for more information.
Opening Hours:
Angelina MBS Address & Telephone
Address: 2 Bayfront Ave, #B2 – 89 89A, Singapore 018972

Telephone: +65 6688 7236