2x 50th Chef Table | BBQ | Singapore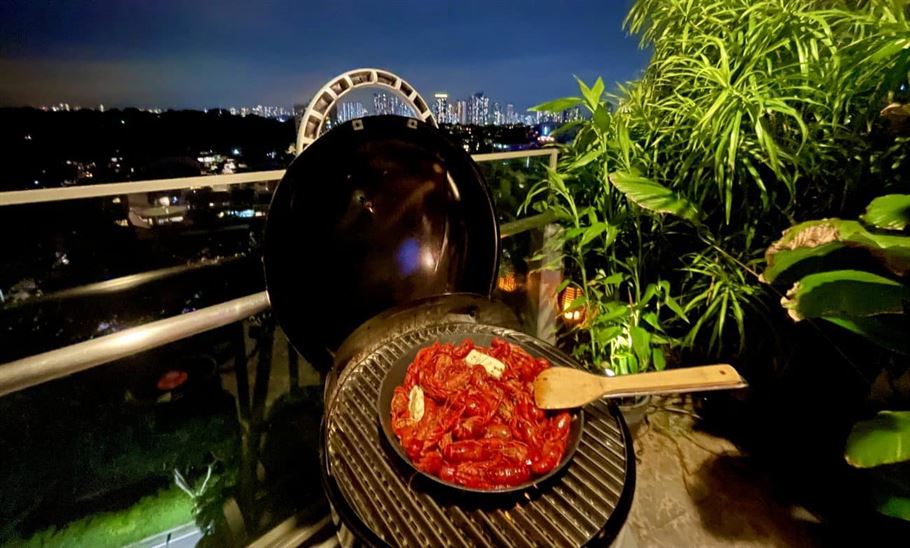 2x 50th Chef Table | BBQ | Singapore
Still suffering from lockdown in Singapore and birthdays are continually getting impacted because of such. No meals out, so we resort to dining in and today was another great example of that. 2 lovely ladies decided to host their mutual 50th birthday celebrations at home at one of their condos. They asked on Facebook for recommendations, and I am proud to say a few people chose ChillaxBBQ.
Quite humbling in fact.
So I had the fortune to be around their beautiful condo over on Bukit Timah Road, cooking and serving dinner for 5 PAX for their birthday celebrations.
It goes like this;
Sambal Yabbies 'w' Butter & Basil
Heirloom Tomato Salad 'w' Basil, Mozzarella & Balsamic
Chicken & Prawn Skewers – cooked in Coca-Cola 'w' Honey & Chilli-Flake
Asparagus Charred 'w' Garlic Butter
Carrots 'w' Butter & Thyme
Minted Lamb Chops
Reverse-Seared Toma 'w' Black Truffle Tartufata
If you want a Chef-Table experience around your house or even just a delivery to home, give us a call.
ENJOY!!!
_____________________________________________________________
If you enjoyed this Birthday BBQ | ChillaxBBQ | BBQ | Singapore and want to keep up with the channel be sure to Subscribe: https://www.youtube.com/channel/UCAGSwHlUmRrsjg8B0OhJPEw?sub_confirmation=1
Connect with me on Socials:
Facebook: https://www.facebook.com/islifearecipe
Twitter: https://twitter.com/Islifearecipe
Instagram: https://www.instagram.com/islifearecipe/?hl=en
Tumblr: https://www.tumblr.com/blog/view/islifearecipe
Facebook: https://www.facebook.com/chillaxbbq
You'll see many many other recipes on the channel and heaps of restaurant and hawker reviews too.
(Visited 6 times, 1 visits today)