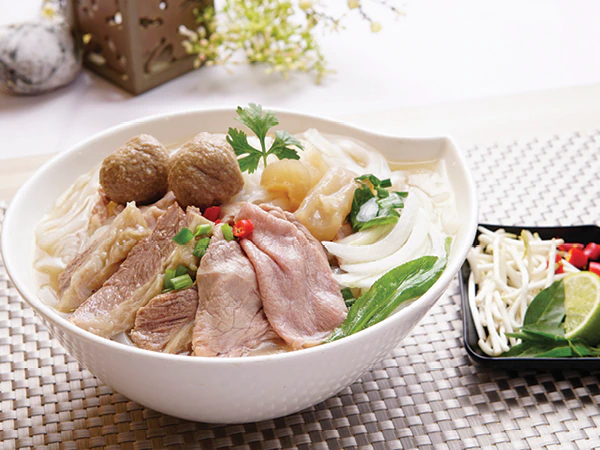 Halal Other Asian Casual Dining $$
"Pho", pronounced as "fur", means noodle soup in Vietnamese and is a famous street food in Vietnam. Beyond noodle soup and other popular Vietnamese street food, So Pho offers authentic Vietnamese dishes in a casual and contemporary setting at reasonable prices.
So Pho cafes are decorated in simplicity, expressed with furnishings in neutral colours. White lanterns and bursts of greenery spread across the restaurants to provide a casual, bright and pleasant ambience.