British Chamber of Commerce Singapore | British Beef Rib Recipe | ChillaxBBQ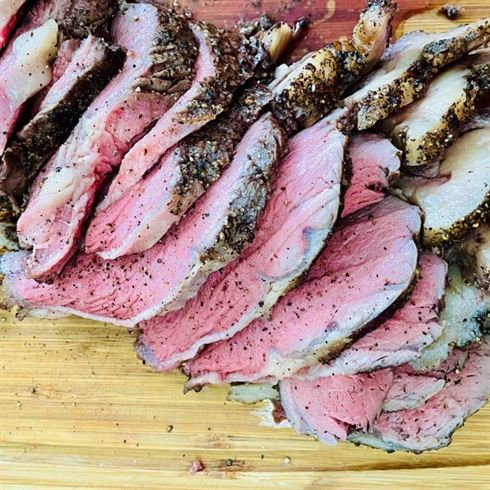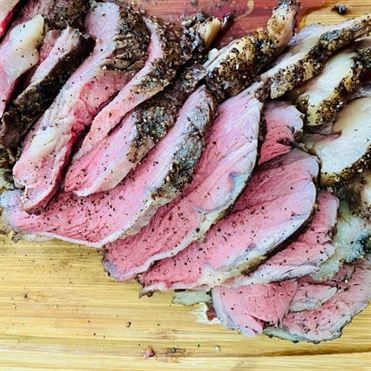 How lucky am I sometimes? My BFF Spencer pings me;
"Mate, get an application in for this cooking competition that The British Chamber of Commerce is running. You have to cook a traditional British Roast and submit it online…"
Have a look here; https://www.youtube.com/watch?v=4cWurElxOoI
Funny this, as not long ago I was doing a 'cook-@-home' session involving British recipes and Gin from our BFF's at The Tippling Club and one guest cook was our very own High Commissioner, Kara Owen. Small World's colliding right!!!
So, I did enter and I was only one of the winners. H
oly cow, LITERALLY. My prize; – Amazing and humbling prestige & honour being British in Singapore – A 2.5Kg BEAUTY of British Beef Rib
And that my friends is what I cooked today.
And that my friends is where this recipe arose from.
She is medium-rare and she is Pink2Pink Perfection!!!
ENJOY!!!
_____________________________________________________________
If you enjoyed this British Chamber of Commerce Singapore | British Beef Rib Recipe | ChillaxBBQ and want to keep up with the channel be sure to Subscribe: https://www.youtube.com/channel/UCAGSwHlUmRrsjg8B0OhJPEw?sub_confirmation=1
Connect with me on Socials:
➤Facebook: https://www.facebook.com/islifearecipe
➤Twitter: https://twitter.com/Islifearecipe
➤Instagram: https://www.instagram.com/islifearecipe/?hl=en
➤Tumblr: https://www.tumblr.com/blog/view/islifearecipe
➤Facebook: https://www.facebook.com/chillaxbbq
You'll see many many other recipes on the channel and heaps of restaurant and hawker reviews too.
(Visited 28 times, 1 visits today)