Scrambled Egg & Ham Brekkie Bagel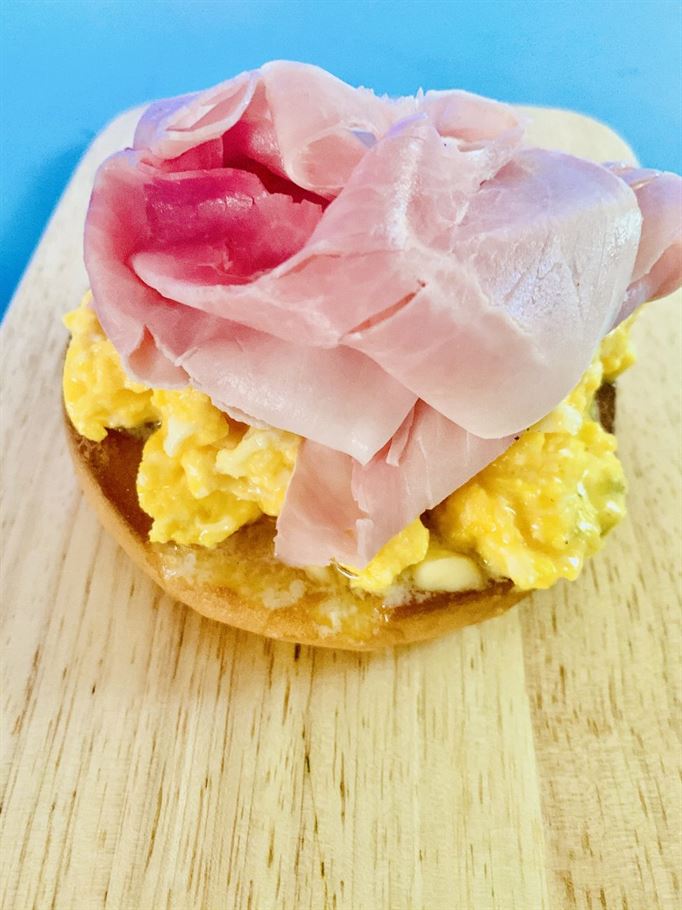 Scrambled Egg & Ham Brekkie Bagel
Yeap it's that time again. It's Sunday. It's the morning. The beasts are starting to leave their bedrooms. They look hungry. Should I be scared? Nah, fully stocked fridge and we're rocking with a cracking brekkie dish for today. Simple, and simply delicious. Amaze-balls.
100% #BillWallaceFriendly recipe as all from the fridge, literally!
Very positive feedback from the kidlets, so a very happy Mummy & Daddy today. All set up for the day.
Scrambled Egg & Ham Brekkie Bagel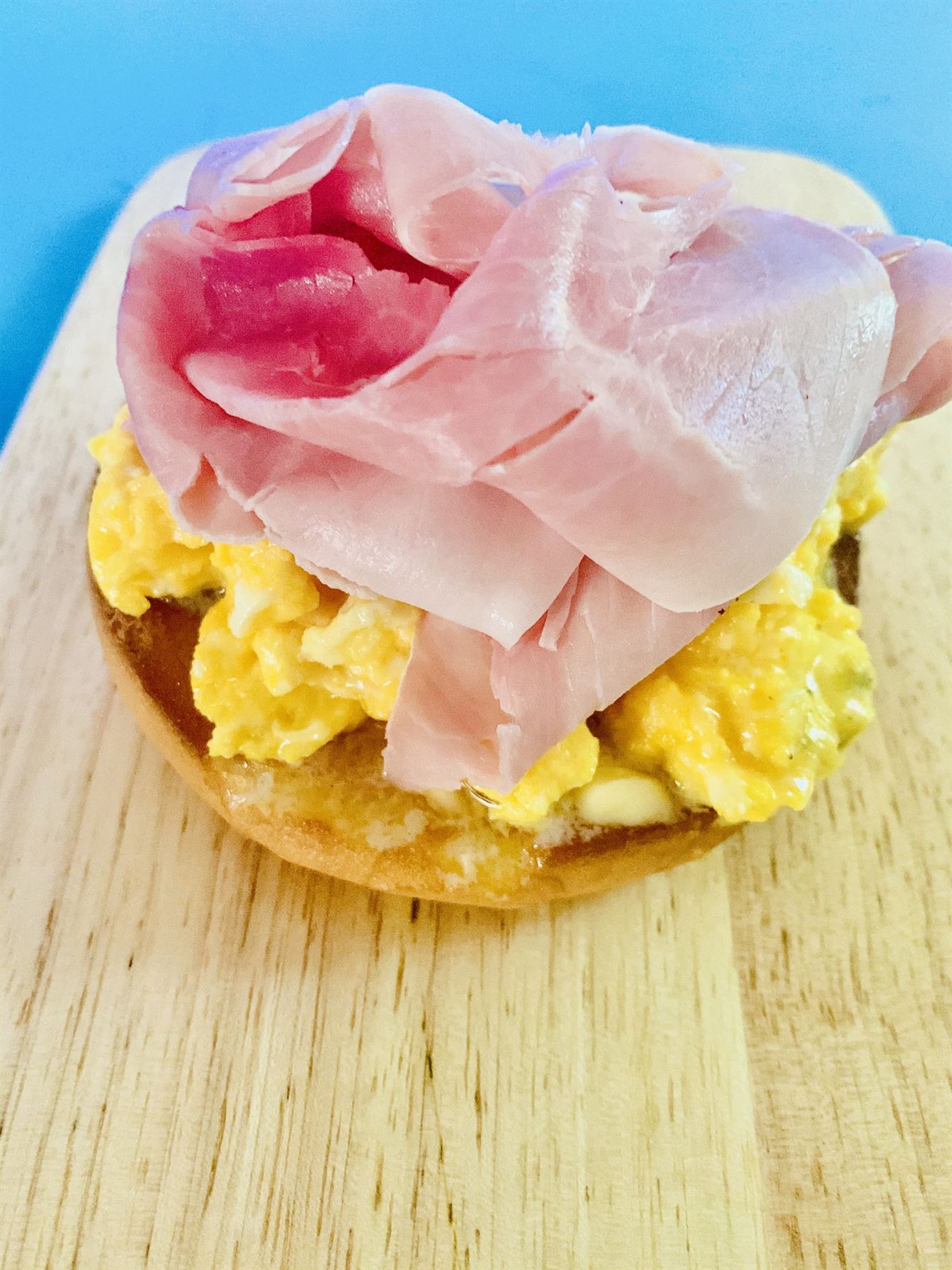 For 2 hungry kids you will need;
1x bagel
Salted butter
4-5 eggs
Some delicious ham
Grated Parmesan
Sea salt & cracked black pepper
Now, this is going to be quick folks, 1, 2, 3…
Cut the bagel in half and get that toasting;
2″ knob of butter in a pan and crack in the eggs;
On the heat and stir with a plastic spatula;
Now, this is maybe a new technique as you have it on and off the heat and keep stirring;
On the heat for a bit and stir, then off the heat for a bit and stir – it should nicely melt the butter and the eggs should start to come together (do this method for the very best eggs you'll ever have);
When it is nearly done (still a little wet looking but holding together) off the heat;

Stir in a little grated Parmesan about 2 Tbsp
Season with sea salt & cracked black pepper

Stir that through and the heat of the pan should also then finish off the egg cooking and melt the cheese nicely;
Butter your bagel halves;
Spoon over a nice dollop of the scrambled eggs on each slice;
Arrange your beautiful ham slice on top of the eggs and serve on a platter.
That's it my friends. That is Scrambled Egg & Ham Brekkie Bagel. The kids loved it. Try cooking the eggs the way I explained. No oil, just butter, more care and attention to the cooking process and season after. A little more ball-ache for sure but believe me these will be the best-scrambled eggs you have ever eaten. The kids confirmed so this morning. Give this dish a go. I'd order it. I think it looks great and it sure does taste great – ENJOY!!!
(Visited 96 times, 1 visits today)