Panamericana @ Sentosa
Panamericana @ Sentosa
This came from a hot to trot 'lead' and reference from my BFF Archer as a must-visit. We'd had this place in thought for some time, and today we put that into fruition due to Thursday being my last day off the grind of work for 8 days stay-cation with the family. That has been the most amazing 8 days of fun with Wifey and the kids. We have done so much from zoos, bird parks, swimming, island hopping, cooking, eating, food exploring and the like. It has been bliss and, to be honest, I am dreading the work return tomorrow. A very sad day.
But today we had fun at this place, and what a place it is. It also came with a massive surprise for me with a certain individual standing behind the pass.
Panamericana @ Sentosa
It surely is not a cheap option, but then again you are eating on Sentosa, in the Golf Club with just the most amazing views from this little Red Dot Island we live on. Plus the food is outstanding as you will see, so the premium is well worth it in my reckoning. This is absolutely now one of our favourite dining places in Singapore, without a doubt. The food is just incredible. It's so fresh and full of amazing plating, flavour, texture, aromas. It hits all your senses and is just so very good – and with that beautiful backdrop, it is really going to take some beating.
Read on folks, this is GOOD!!!
To my favourite section of the blogs, let's hear from them;
"A CULINARY JOURNEY THROUGH THE BEST PAN-AMERICAN FLAVOURS.
Panamericana is the ultimate casual Grill. It brings to life the rich diversity of cultures and cuisines found in the 14 countries along the sprawling 50,000km of the Pan-American Highway that stretches through the North, Central and South Americas.
Panamericana enviably sits on a prime spot upon Singapore's finest and most prestigious golf club, set against the scintillatingly South China Sea, offering a relaxing and stylish setting with mesmerising ocean views.
With more than 7,000 sq. ft of indoor and outdoor dining and drinking space, Panamericana boasts a fully-stocked bar, a charming and spacious indoor dining where natural daylight floods through floor to ceiling windows, a  breezy long verandah that curved to give a vast view of the sea, fringed by the lush golf course on the one side and tropical greenery on the other, and a perfectly manicured lawn."
And now to the exciting part… the food of Panamericana @ Sentosa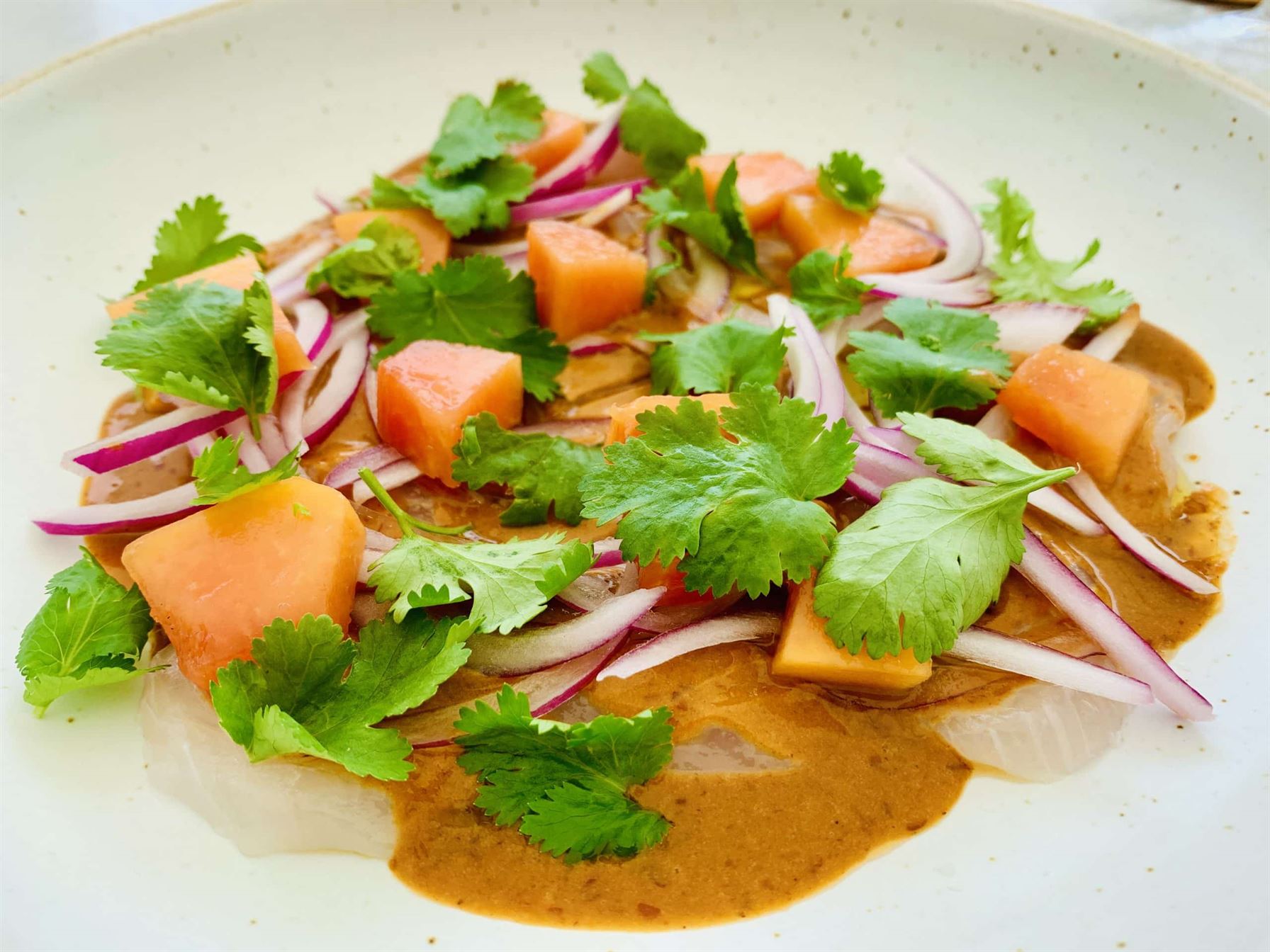 And the final things today that we just had to try. Well, you have to have dessert right? This is like a wobbly cheesecake and it is AWESOME. Looks absolutely stunning and tastes divine. It has got everything going for it in the look, textures and flavour. It surely is a WOW dessert, even the bloody name. Romeo & Juliet – cheese custard, pink guava and sago. Yep, that's it, but put it all together give it some crunch, leaves and pomegranate and hey presto, this thing of beauty rocks up on your table.
Panamericana @ Sentosa be absolutely so very proud of what you have going here. It is a stunning place to dine. You have an incredible staff. All of them. From the front-of-house, serving crew and of course Chef Keith and his crew. We had such a wonderful lunch. Worth every single cent for that experience. We'll be back another special day, you can absolutely guarantee that. Folks this is one NOT TO MISS. It is just brilliant. Get your bums across that causeway and – ENJOY!!!
(Visited 225 times, 1 visits today)