Next Door Spanish Cafe @ Siglap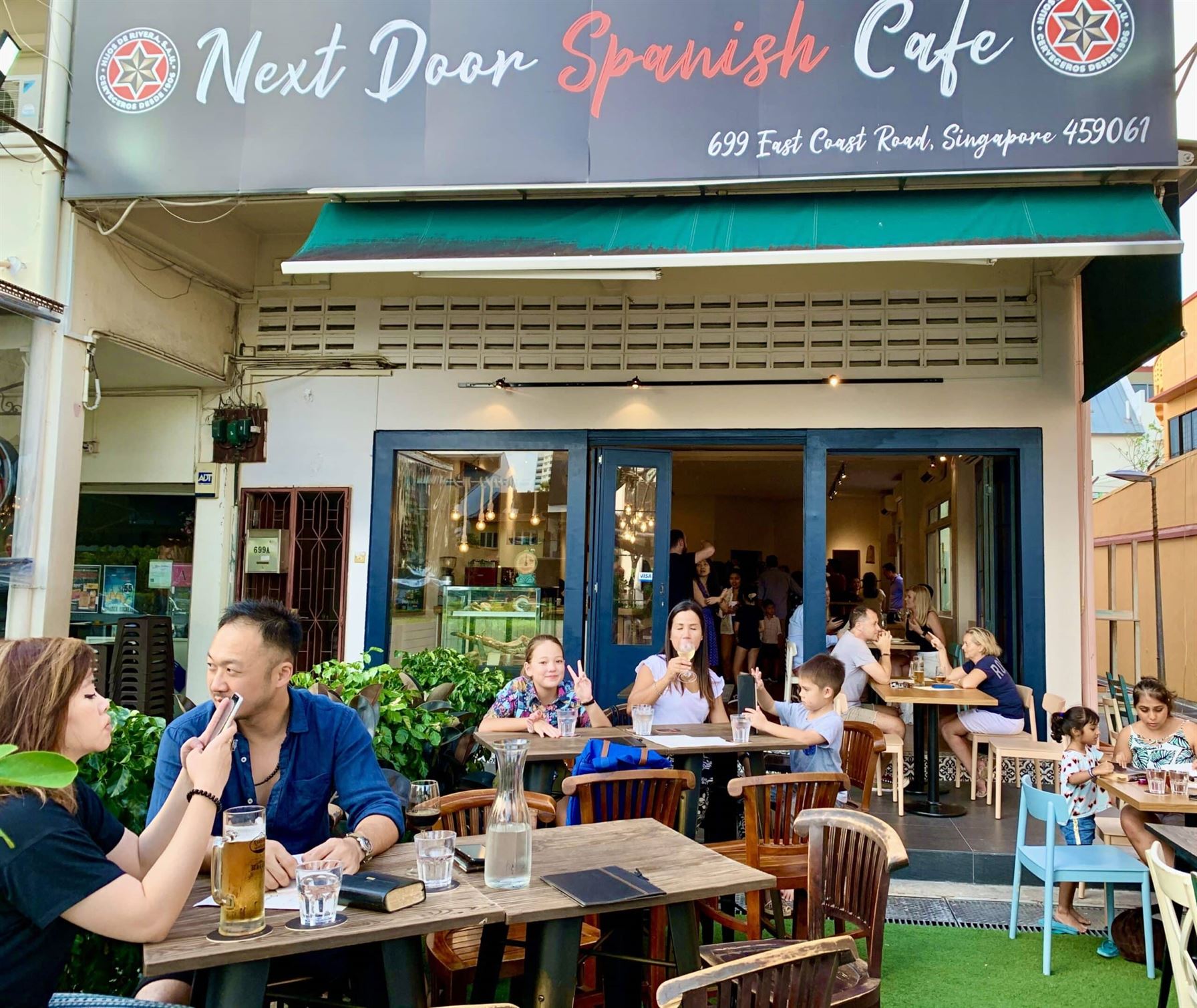 Next Door Spanish Cafe @ Siglap
It's official folks. Next Door Spanish Cafe @ Siglap is open. We now have the full accompaniment in Siglap nearly with Italian, French, Indian, Japanese, Peranakan, local local, Western and of course now Spanish. Our nearest for this food fix was a bus ride to Katong, but now we just walk over the road. So MANY thanks to Next Door Spanish Cafe @ Siglap for choosing your new home where you chose it. I had a good chat with one of the owners, also doubling up as server, front-of-house and barman – a couple of mates who were working in town at other's restaurants decided to have a crack and took over this place from a mutual mate. It's funny as I was watching them from POD next door as they were refurbishing and decorating. There there were seating their rocks off whilst I supped on icy cold libations haha.
We were undecided where to eat tonight. After that Burnt Ends gig, I was flying high in foodie heaven. Where to get my fix? We sort of decided on either Iza or Al Forno but decided to walk there a certain way which meant we walked past 7-11 and espied the fact that Next Door Spanish Cafe @ Siglap was indeed open for business. We also saw our good mates the Blythens + Baby. Decision made. Also, I spotted the dry fridge at the front. Plus as we walked up a group left giving us a great table outside. It was fate, surely?
We were lucky. I'd suggest you, book guys, as it was JAMMED. There were even people queuing at the end as we left. So email them here, or take a risk and be a walk-in at your peril haha.
699, East coast road, 459061
Email; reservation@nextdoorspanishcafe.com
One complaint and one complaint only. The service needs a kick up the bum. Three orders were missed for us – so I did not get my Olives, Chorizo with Egg and nearly no lamb rack as that was forgotten until we reminded them and it came an hour later. This was caused due to 1st week in operation teething pains – that was evident, being short-handed, a new place to get used to, and they had a private party for 40 or so in the back. But orders could be written down to avoid misses. Lost yummy for me, lost $$$ for you guys. But as I said, teething pains only.
To the food @ Next Door Spanish Cafe @ Siglap folks. I have to say absolutely QUALITY. This is now a MUST VISIT in Siglap.
Let's have a look, shall we?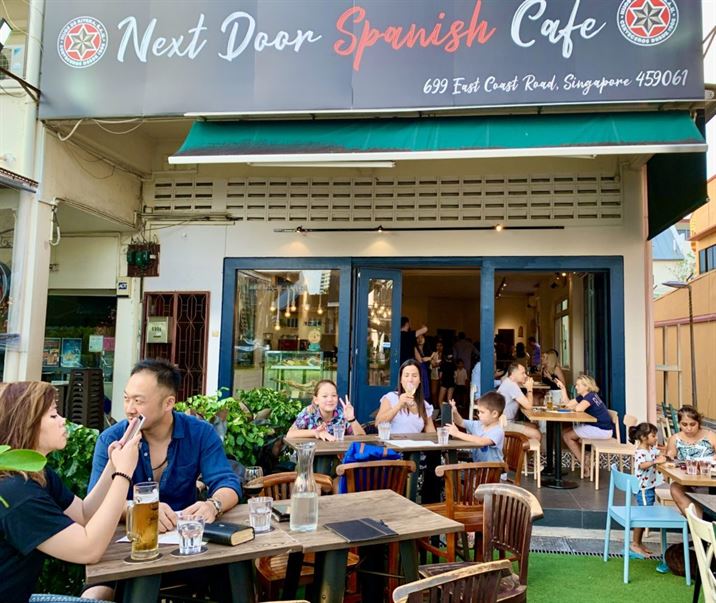 Siglap really is a food mecca. It feels whole now with our Spanish friends on-boarding here. This joint becomes the new cool kids on the block folks. I really would book ahead for the time being as it really was JAMMED full. Next Door Spanish Cafe @ Siglap was quality. We loved every single dish that was served and we have loads more to crack in to for our next visit. Wifey was seriously eying up the paella, but we need #1 and BeBe with us to get that going. I will get my Olives and Chorizo next time, I am determined. Get your bums down here East Coasters and support the new boys in the hood, you will NOT be disappointed I guarantee, do it and – ENJOY!!!
Is Life a Recipe YouTube Channel
(Visited 4,181 times, 6 visits today)