Asador @ Joo Chiat Place | Restaurant Review | Singapore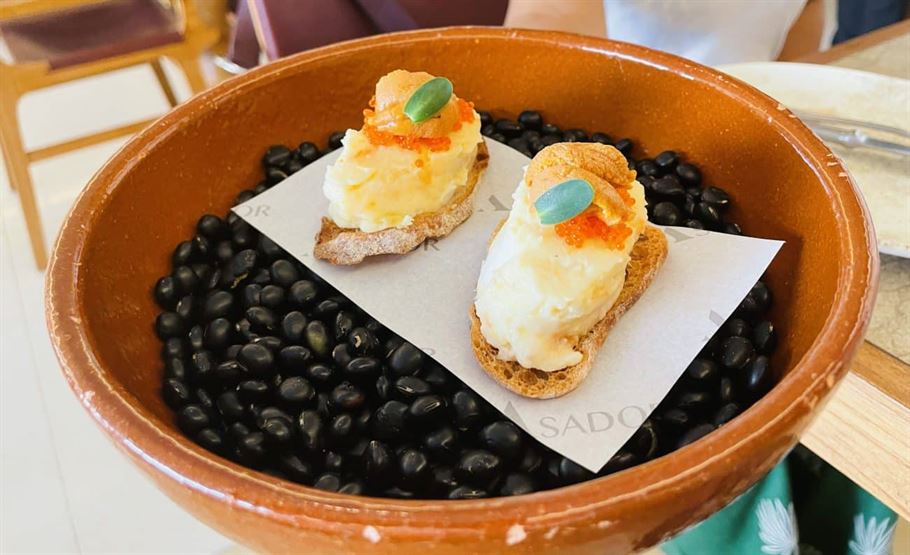 Asador @ Joo Chiat Place | Restaurant Review | Singapore
Saturday morning ritual of Jude Jude to his extra Chinese lessons, so I span out for a haircut. I met up with Wifey and Jude Jude and then started the big debate of where to eat for lunch. Jude Jude and I thought of Cugini down at Joo Chiat Place – so off we wandered. But I had a lightbulb moment as we walked. Wifey has still not enjoyed the wonderful food at Asador, but I know they are not doing lunches. Maybe worth a look though? Well, bugger me they have started doing lunches as of one day prior and had 2 tables for us – bring it on.
I am so glad we did go, Wifey had a brilliant lunch before her work.
Asador got her vote as best Pulpo dish in Singapore – wow – that is BIG!!!
We sampled the new menu which is just ACE.
We saw some old BFF faces and met some. new. It was a super, super lunch. If you have not yet, you must try this place – it really is up there with the very best in Singapore. Do it!!!
ENJOY!!!
_____________________________________________________________
If you enjoyed this Asador @ Joo Chiat Place | Restaurant Review | Singapore and want to keep up with the channel be sure to Subscribe: https://www.youtube.com/channel/UCAGSwHlUmRrsjg8B0OhJPEw?sub_confirmation=1
Connect with me on Socials:
Facebook: https://www.facebook.com/islifearecipe
Twitter: https://twitter.com/Islifearecipe
Instagram: https://www.instagram.com/islifearecipe/?hl=en
Tumblr: https://www.tumblr.com/blog/view/islifearecipe
Facebook: https://www.facebook.com/chillaxbbq
You'll see many many other recipes on the channel and heaps of restaurant and hawker reviews too.
(Visited 58 times, 1 visits today)